Light-up Letters
Cinema Signs/Readographs
Entrance Canopies
Neon Channel Letters
Light Boxes
3D Sign Letters
Pop-ups & Street Food Signs
Menu Boards
Vintage Signs
Brass Lettering
Stainless Steel Letters
Catering Truck Signs
Vinyl Graphics
Fitting & Installation
Clients include:
Coca-Cola, Ted Baker, MTV, BBC, UGGs, GQ, Mr & Mrs Smith Hotels, Channel 4, Harris + Hoole, Zizzi, Channel 5, QVC, AOL, Hackett, Spotify, House of Fraser, Not on the High Street, Brewdog, 02 Empire, Fortnum & Mason, ITV, Lloyds Bank, Picture House Cinemas, Sol, Linkedin.
Made in our London workshop. We work with creatives studios, architects, interior designers, hotels, bars/restaurants, film/movies, prop hire, shop displays, weddings, rock festivals and cinemas plus many more.
To discuss a project please call 0208 829 0599 or email: sales@goodwinandgoodwin.com.

Chuck's Burger Bar - Rusted Menu Sign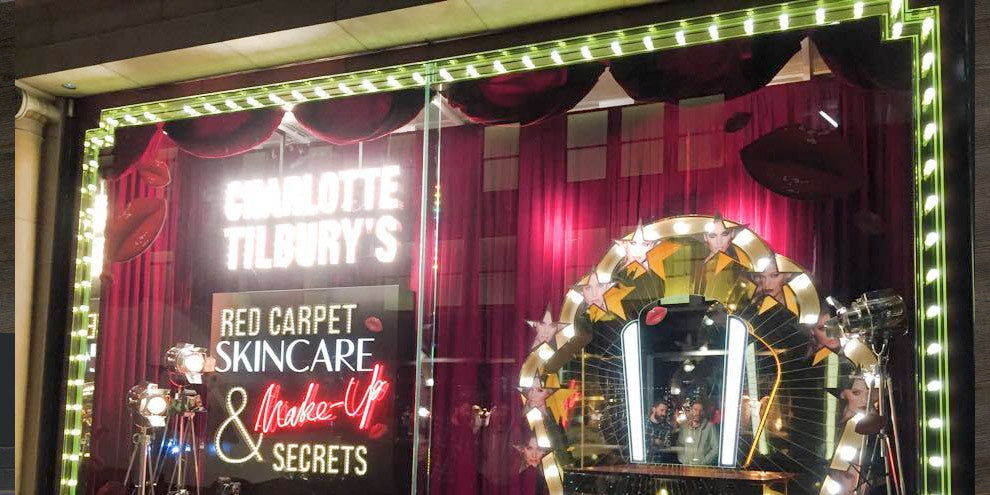 Light Up Letters for Charlotte Tilbury
Picture House Cinema - Piccadilly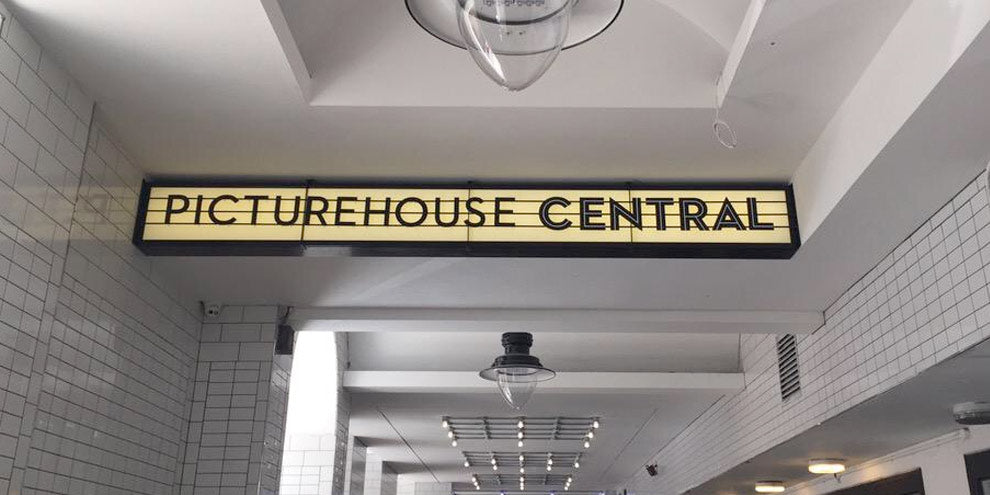 Picture House Cinema Readograph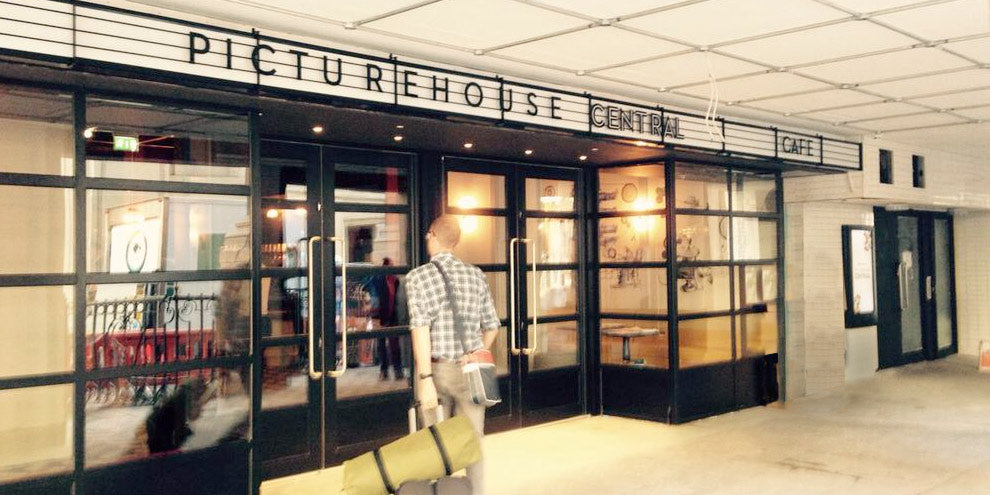 Cinema Readograph
Art Deco letters
Linked In Logo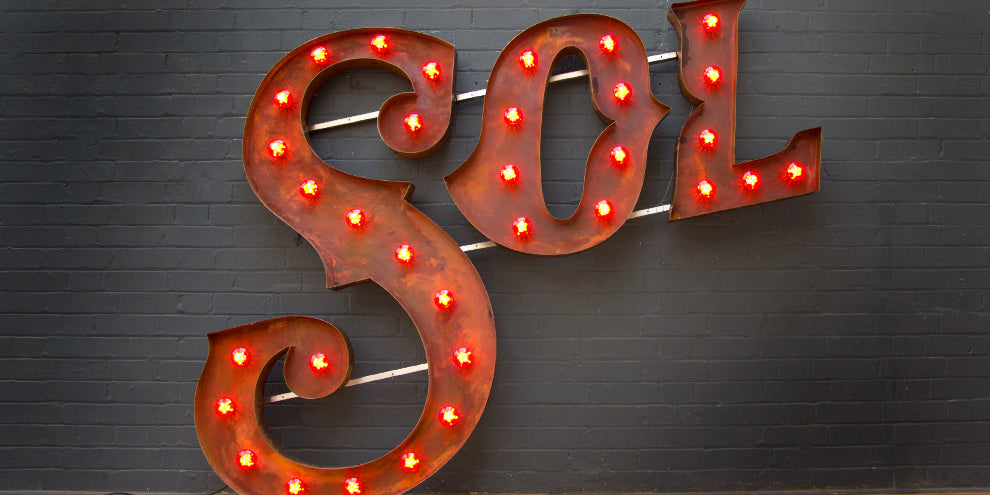 Sol Beer light up sign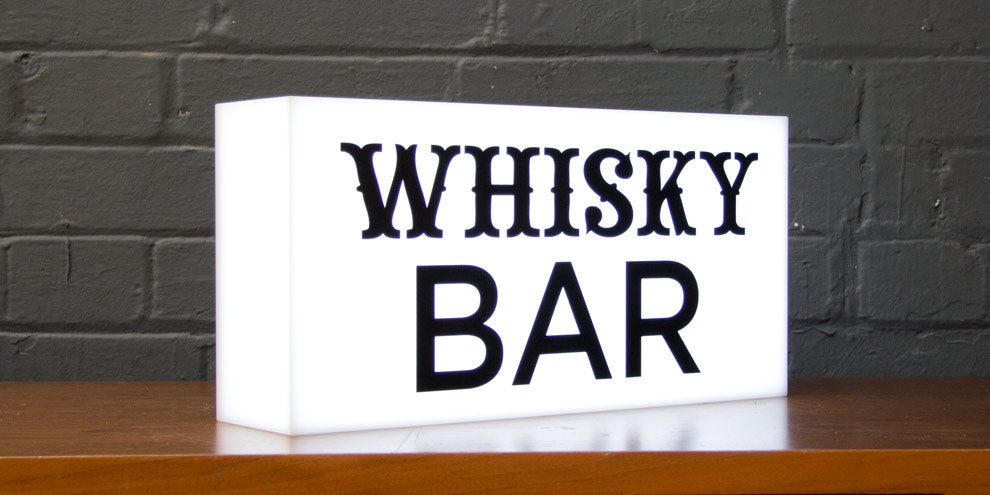 Frameless Light box
Custom Peg Boards
Black Menu Board with changeable items
Diner Menu Board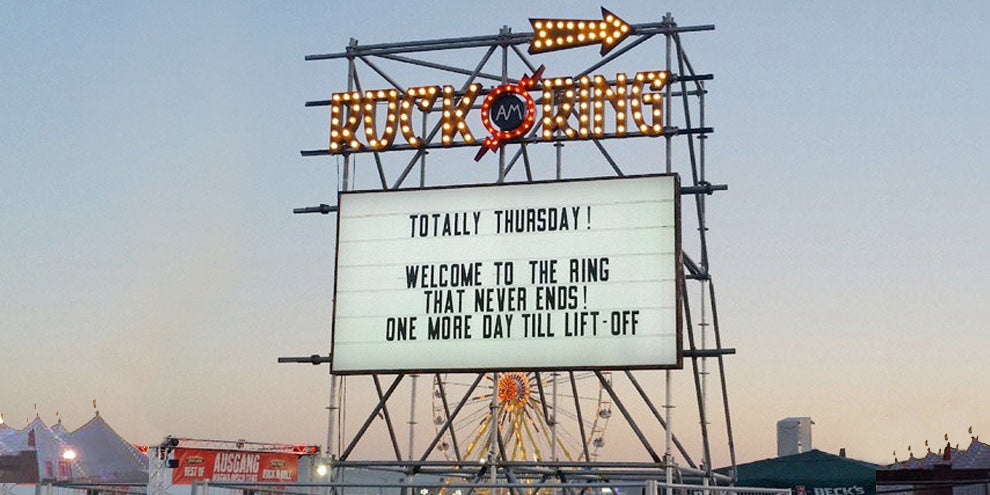 Billboard for Rock & Ring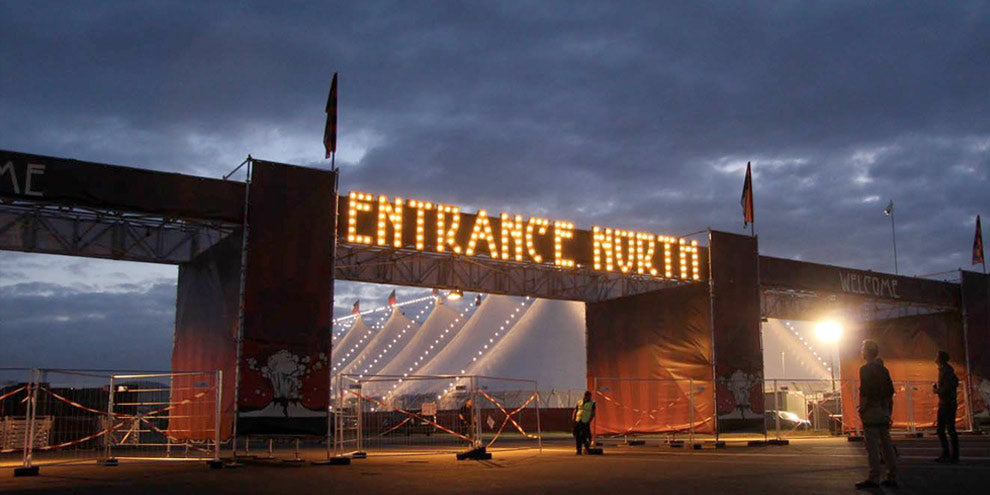 Rock & Ring Entrance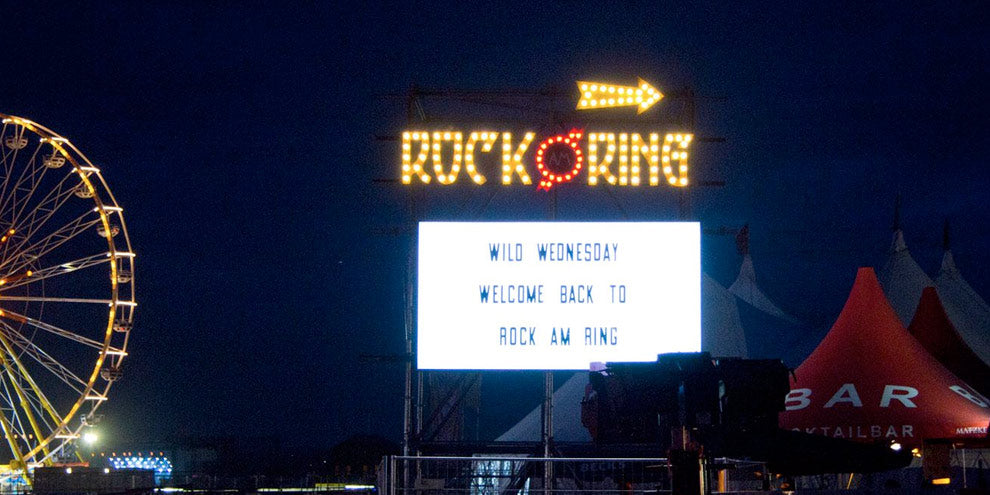 Giant Billboard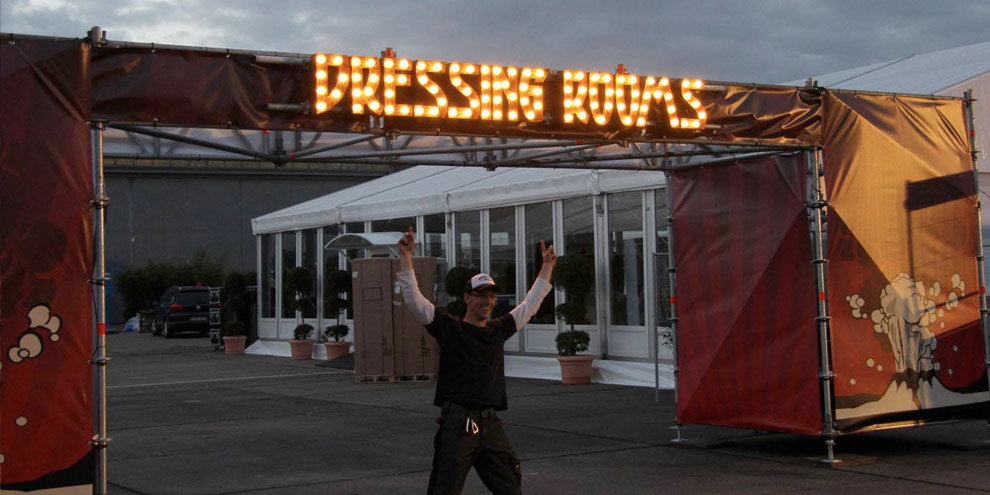 Germany's Largest Rock Festival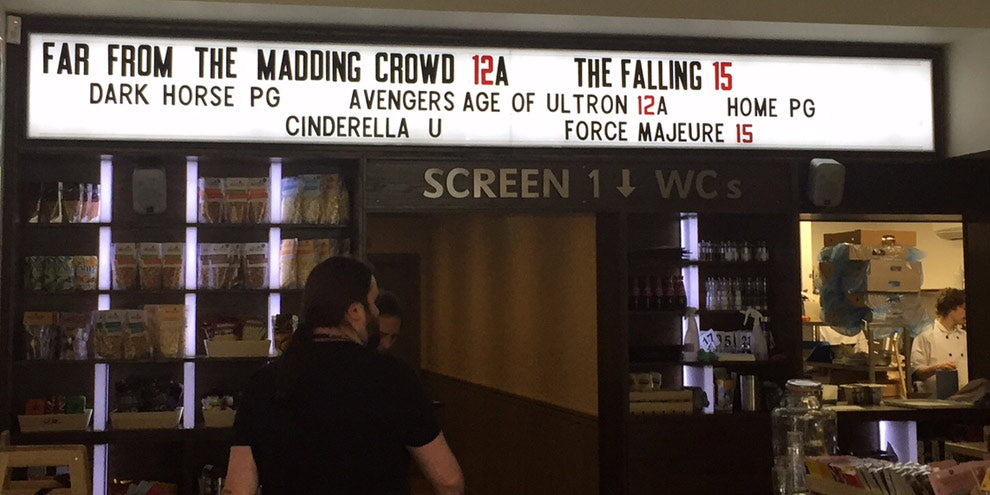 Picture House Readograph, East Dulwich
Rusted Cinema Sign / Lightbox
Marquee Cinema Sign (1 x 1.5m)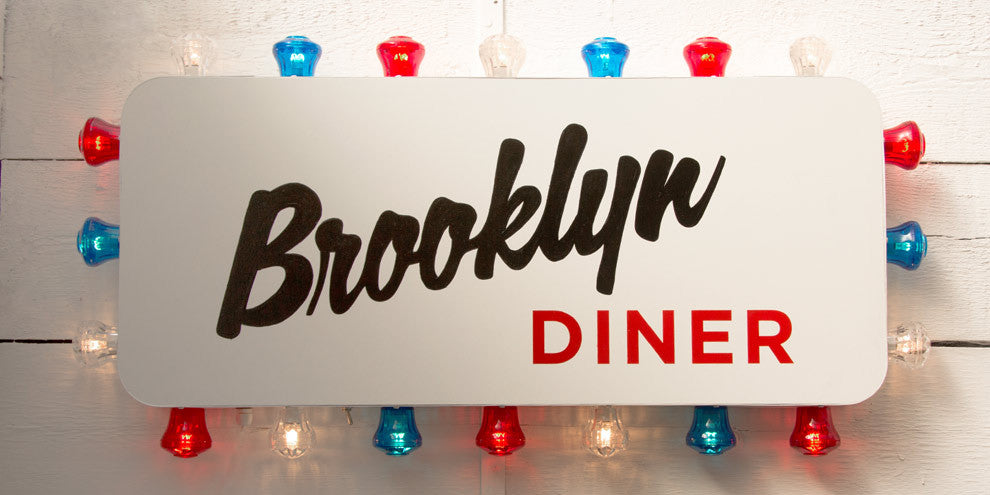 Brooklyn Diner Sign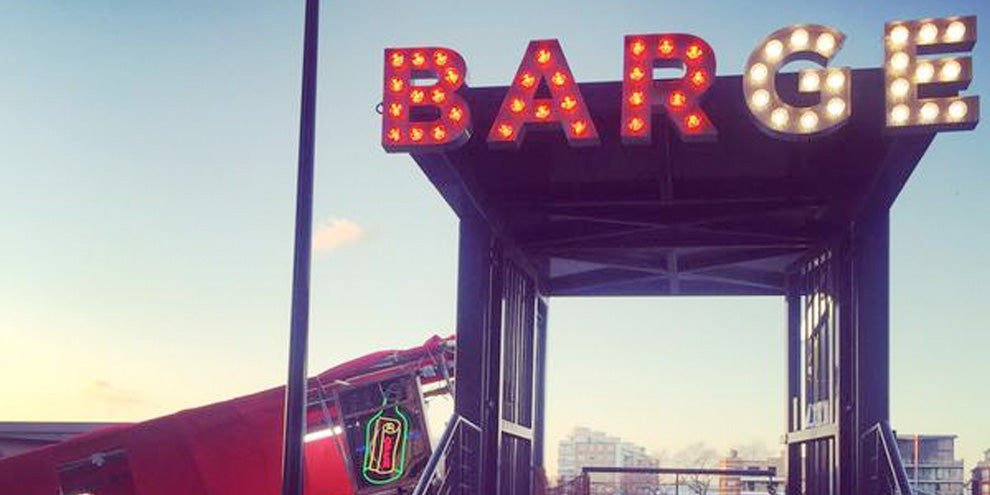 Battersea 'Bar'ge Sign
Custom Diner Style Menu Lightbox
Vintage inspired metal machine plates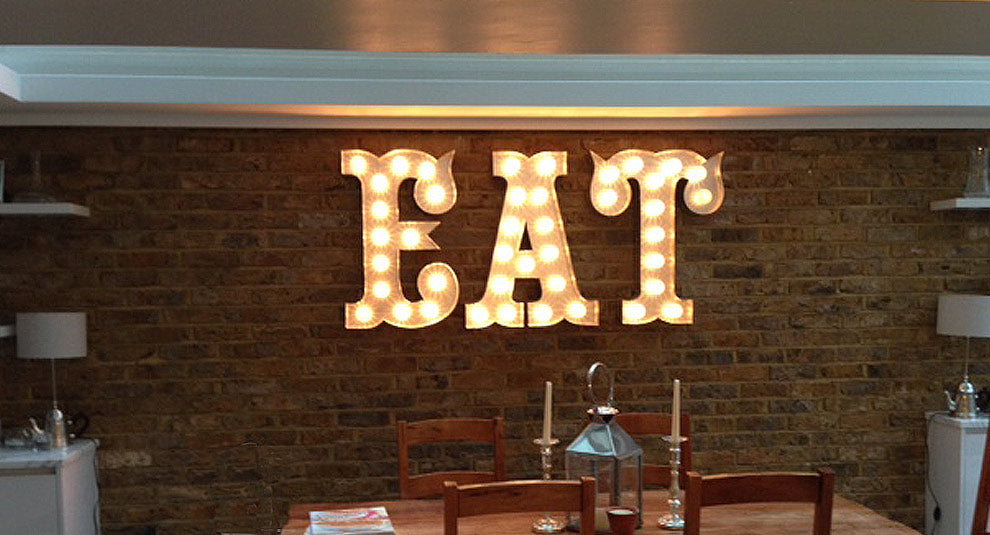 EAT - circus font
Coca-Cola Bulb Sign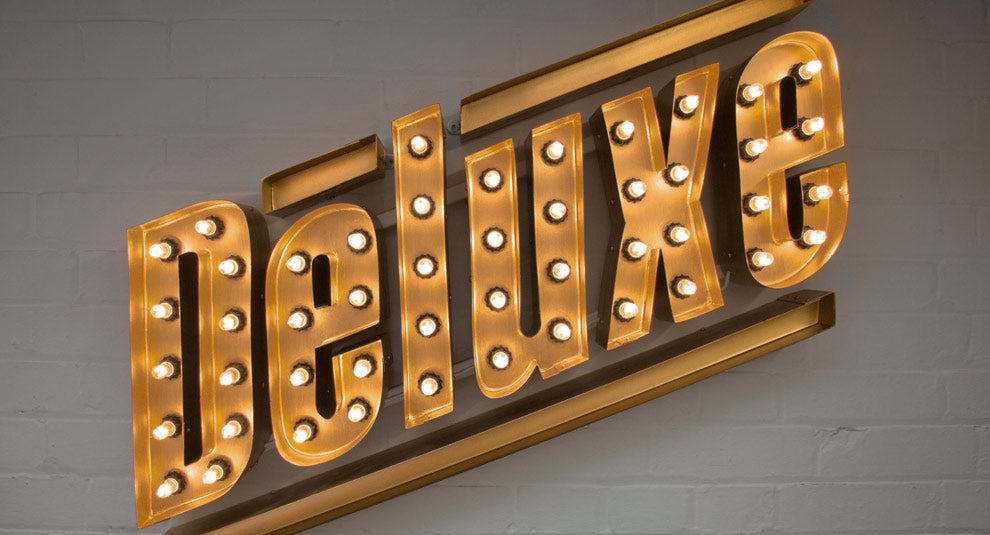 Deluxe - Gold Italics with pygmy bulbs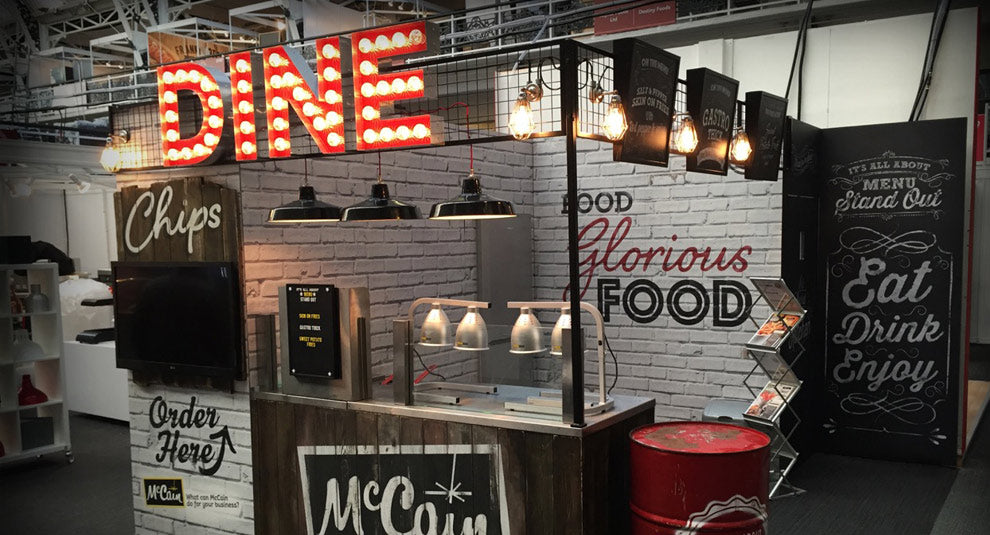 Dine sign for McCain Oven Chips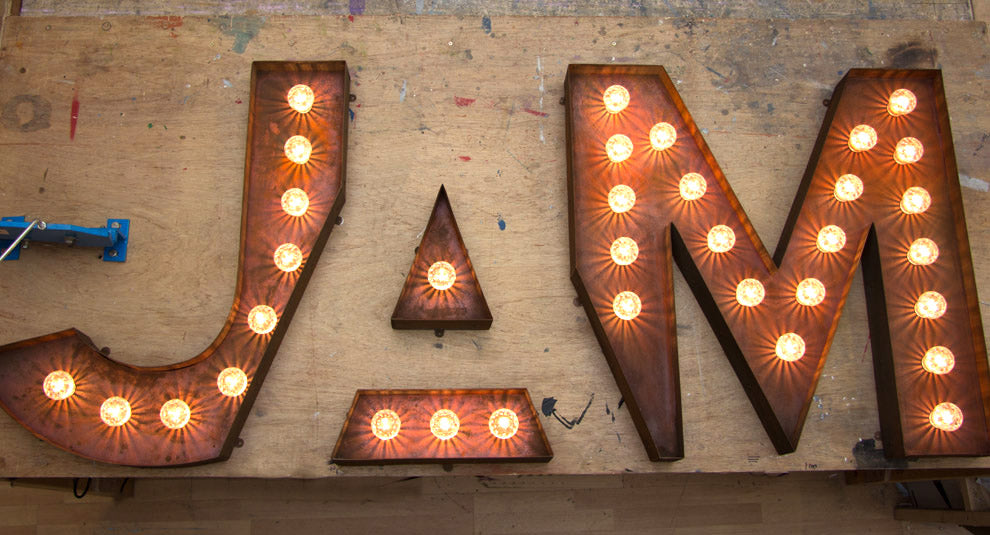 Jam Your Brand, NY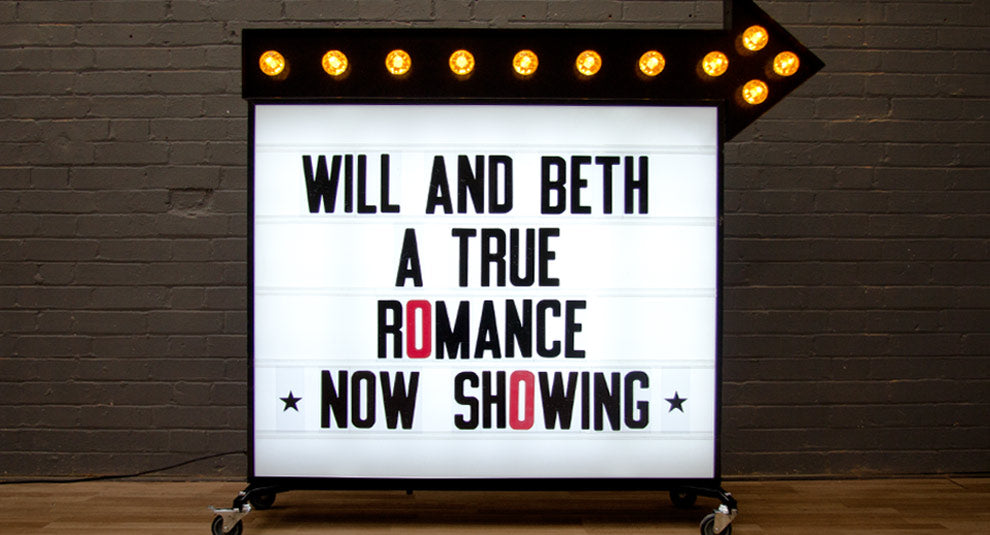 Marquee Sign with Light Arrow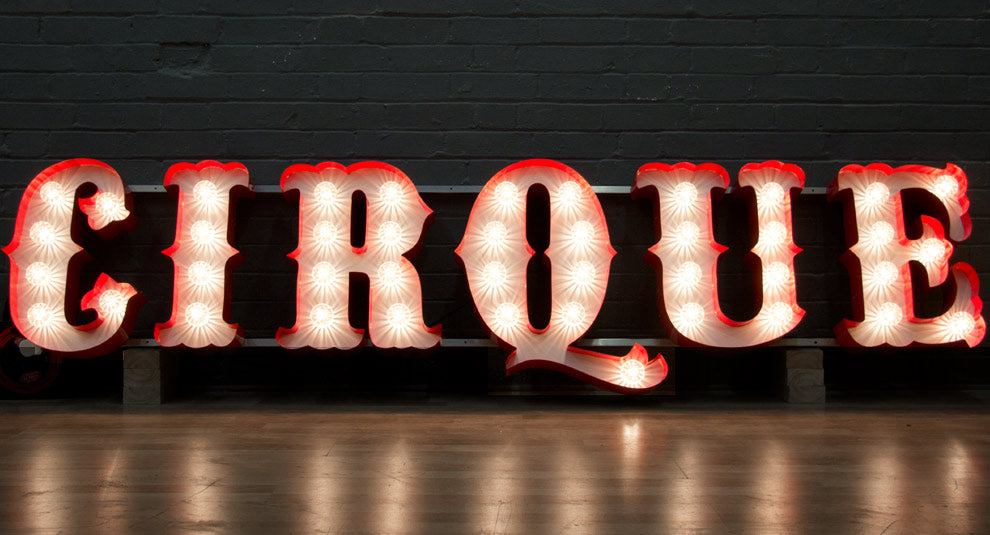 'Cirque' Bar - Old Street, London
Circus font marquee sign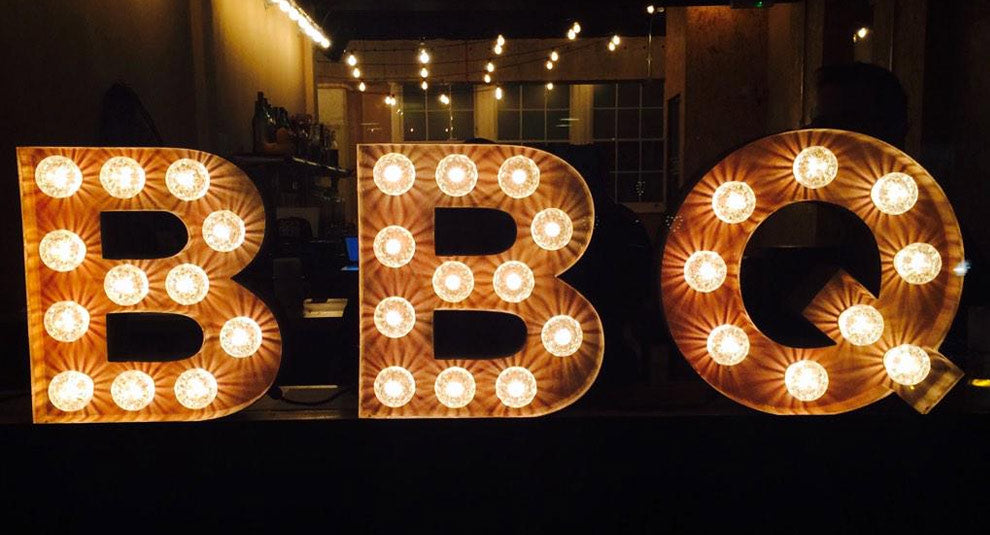 'The Joint' - Marylebone, Rusted BBQ sign
Keith Lemon Sketch Show for ITV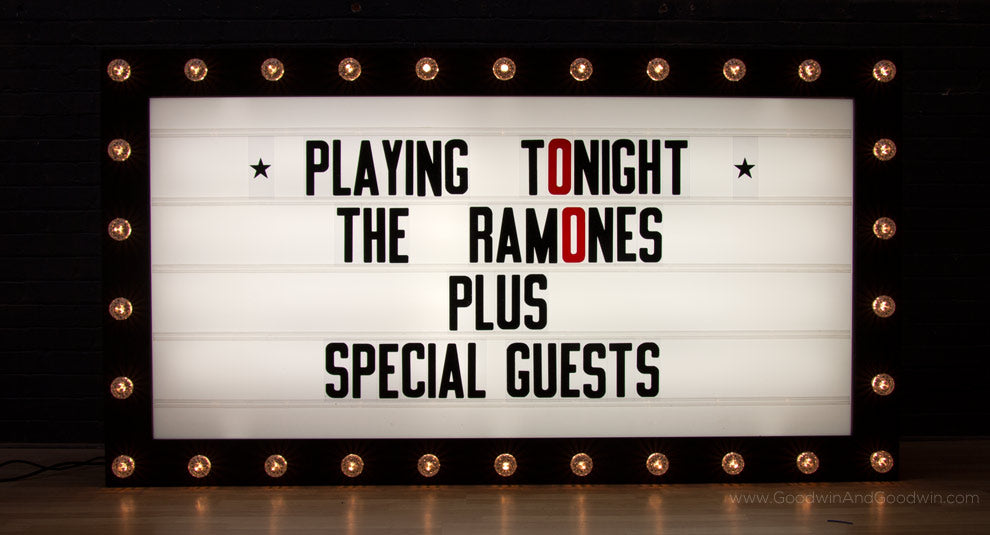 Cinema Light Box with lights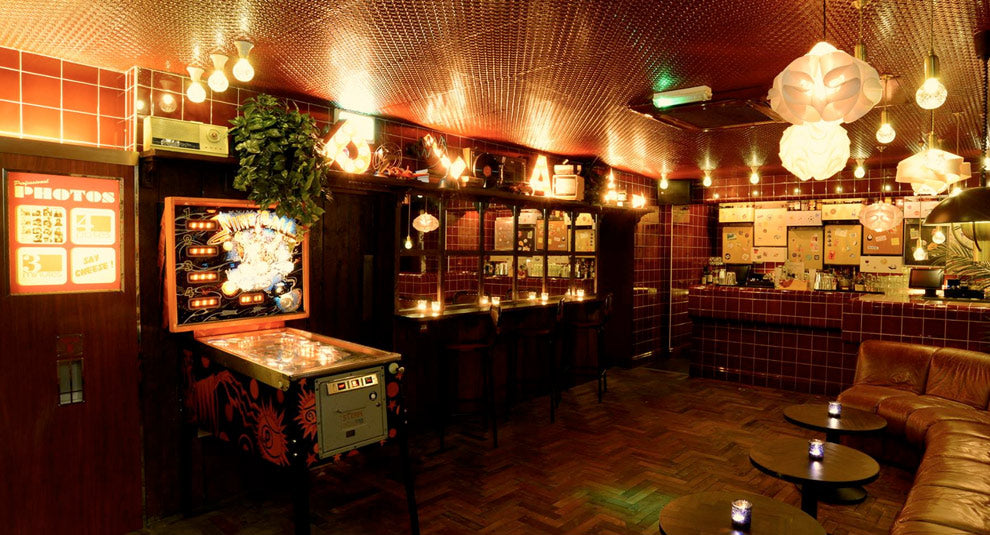 'PLAY' sign for Dirty Bones, Kensington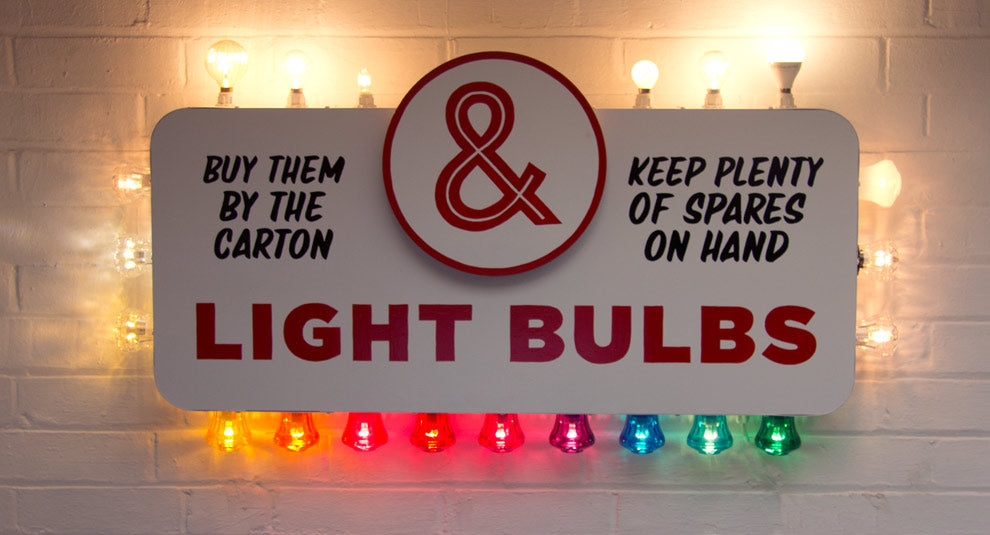 Goodwin Light Bulbs Sign
Serif 60cm bulb letters
lightning strike bulb sign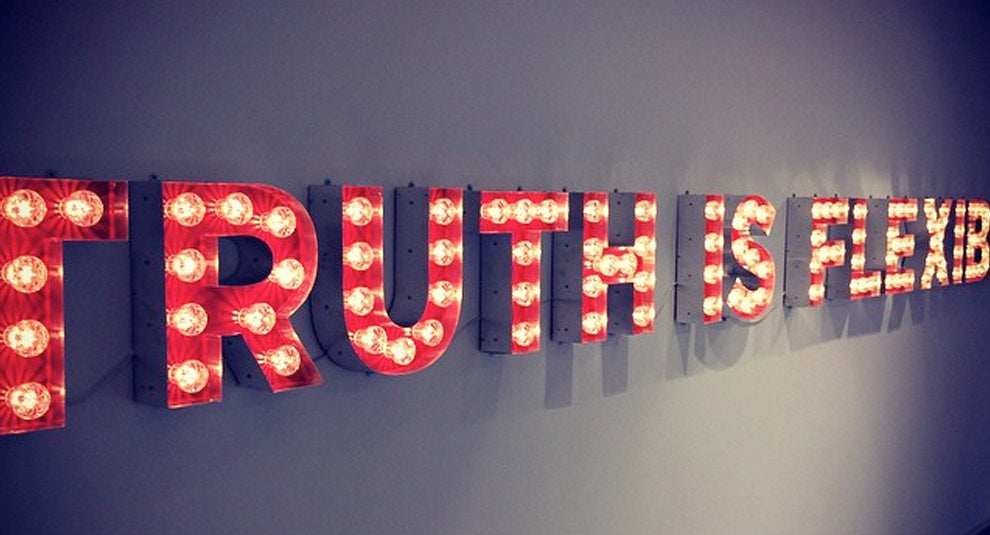 Truth is Flexible Art Installation
Made.com Sale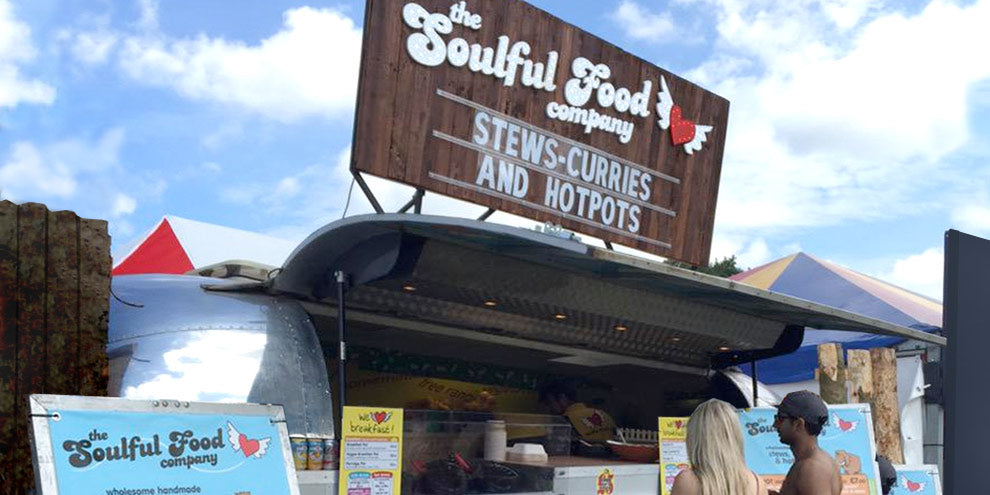 Soulful Food Airstream - Recycled Pallet sign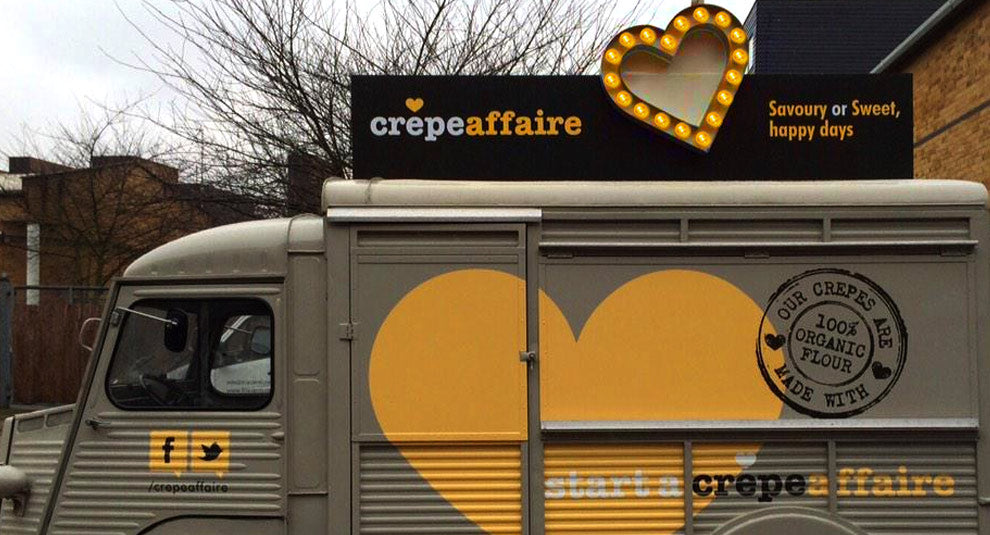 Heart for Crepe Affaire Truck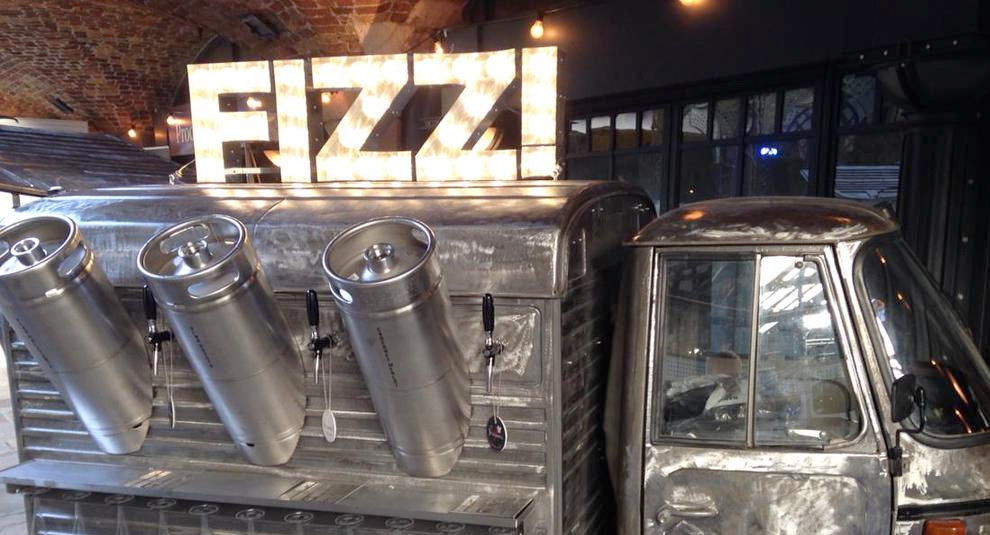 Fizz for Frizzenti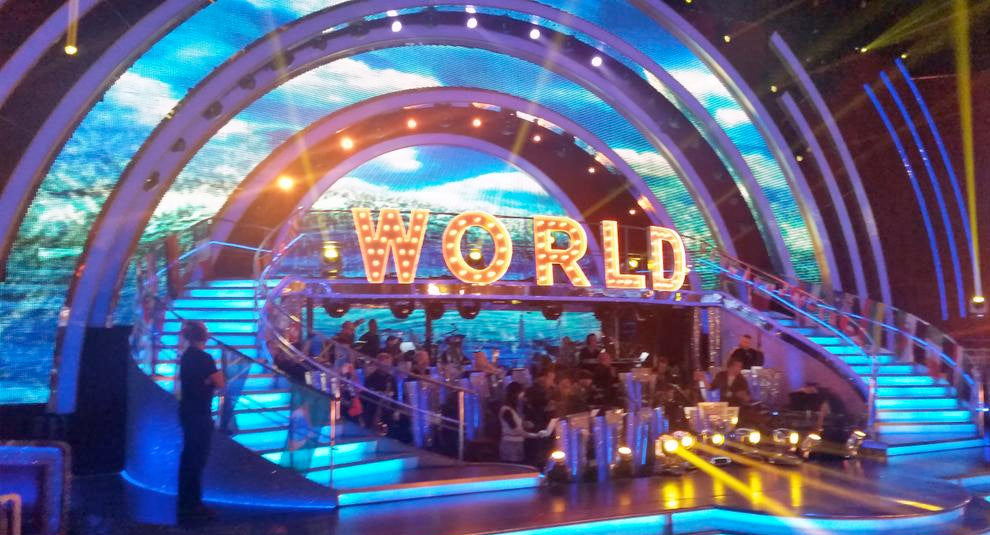 Strictly Come Dancing Lights
Wombat's, London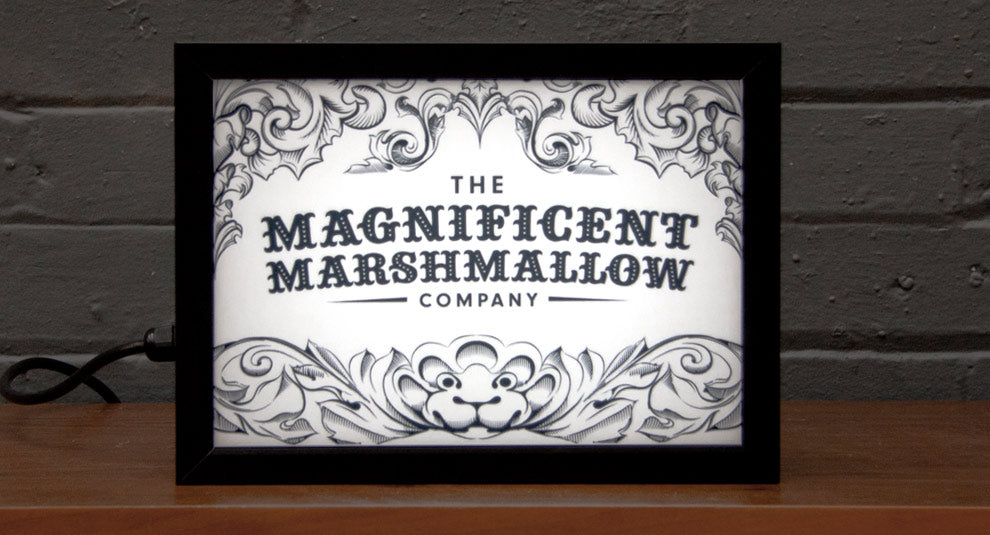 Custom A4 Lightbox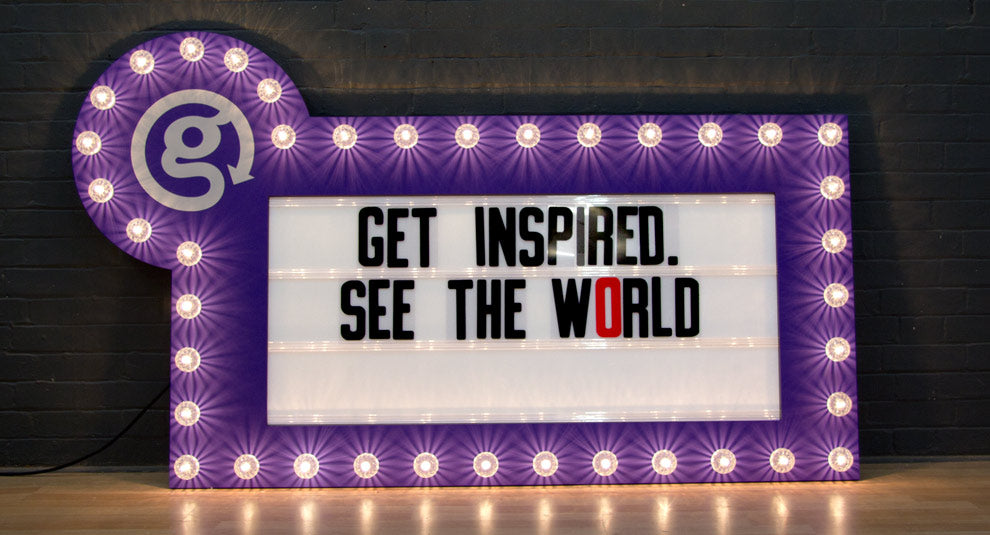 G Adventures, London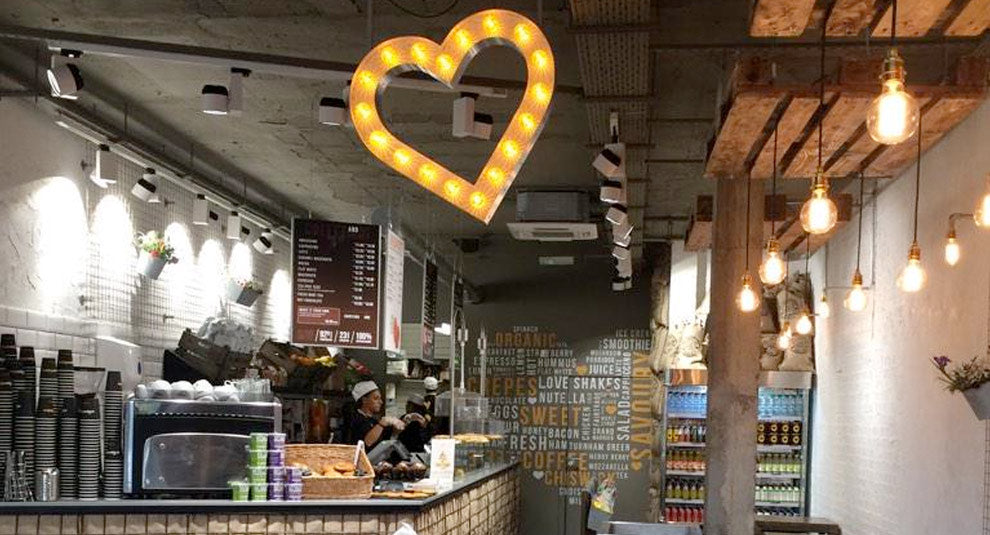 Crepe Affaire, Chiswick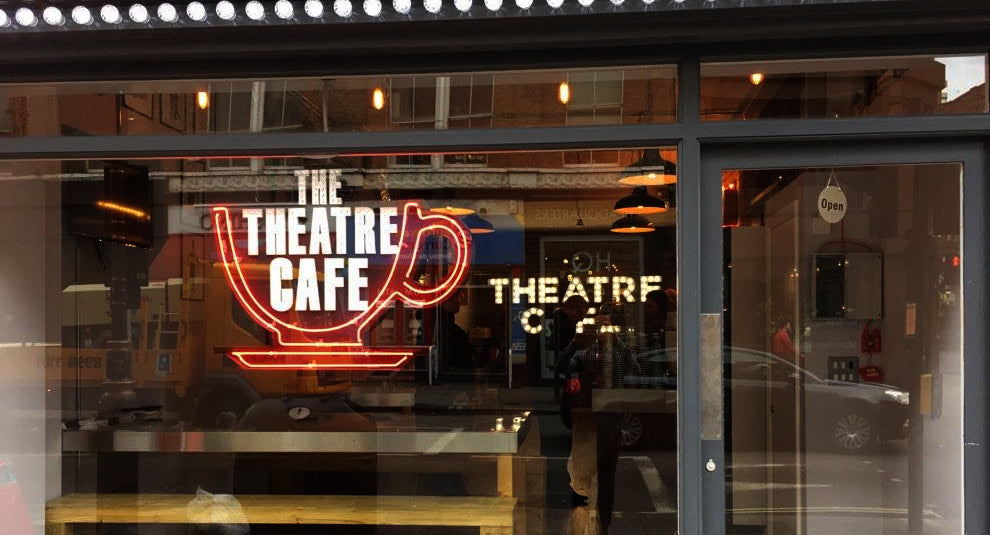 The Theatre Cafe, London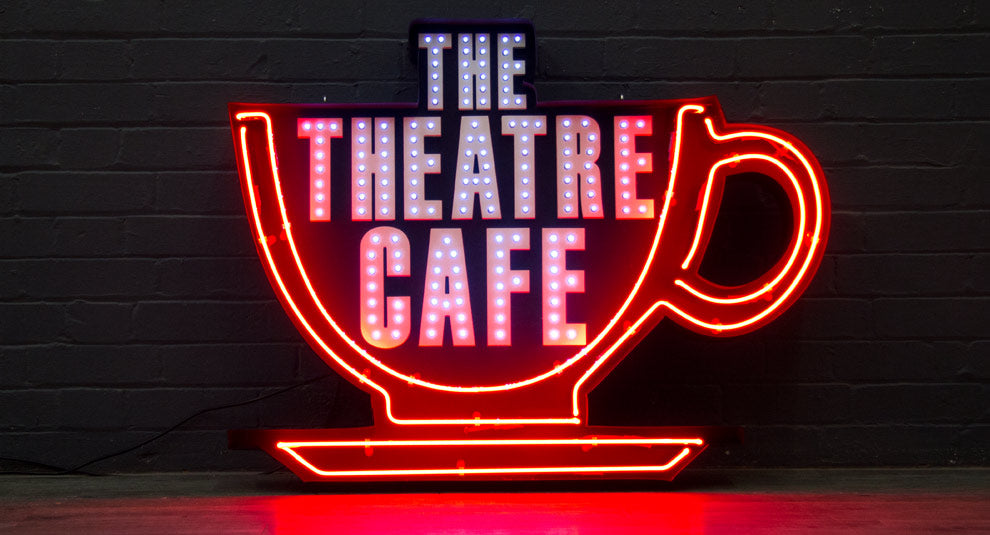 The Theatre Cafe, (Neon & LEDs)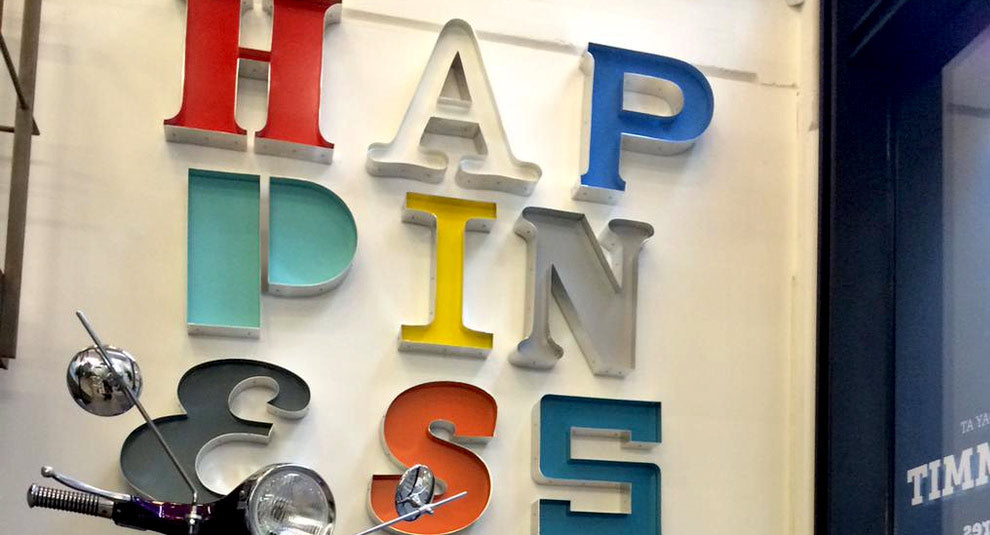 Happiness Sign for G Adventures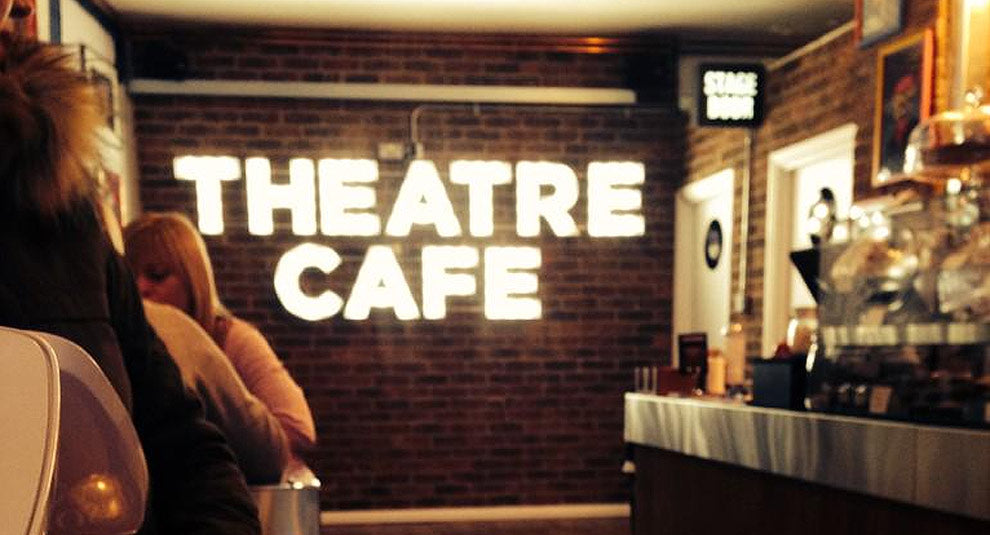 Theatre Cafe Sign
Rust Light Letters in Circus Font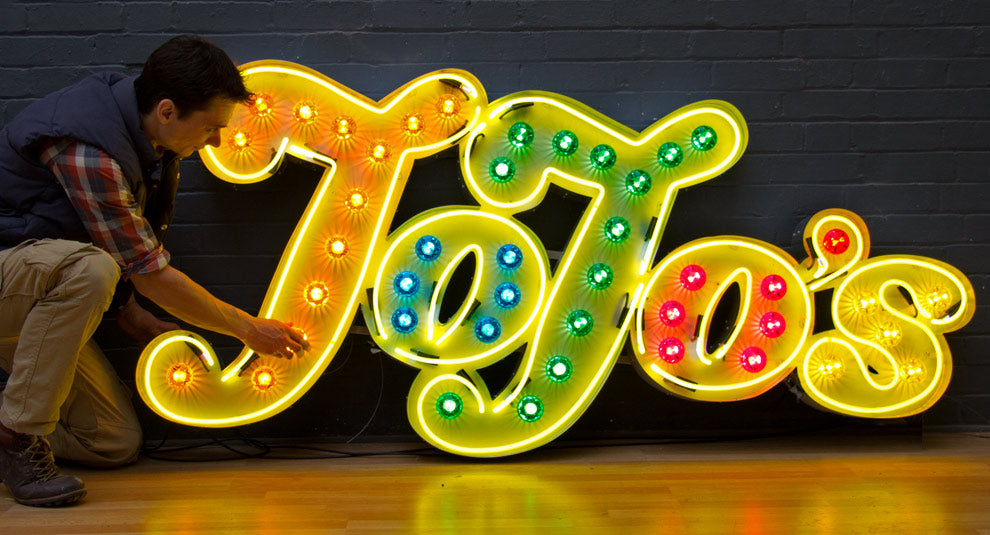 Jojo's - Yellow neon & fairground lights
Jojos Gelato, Brighton
Fortnum & Mason Christmas display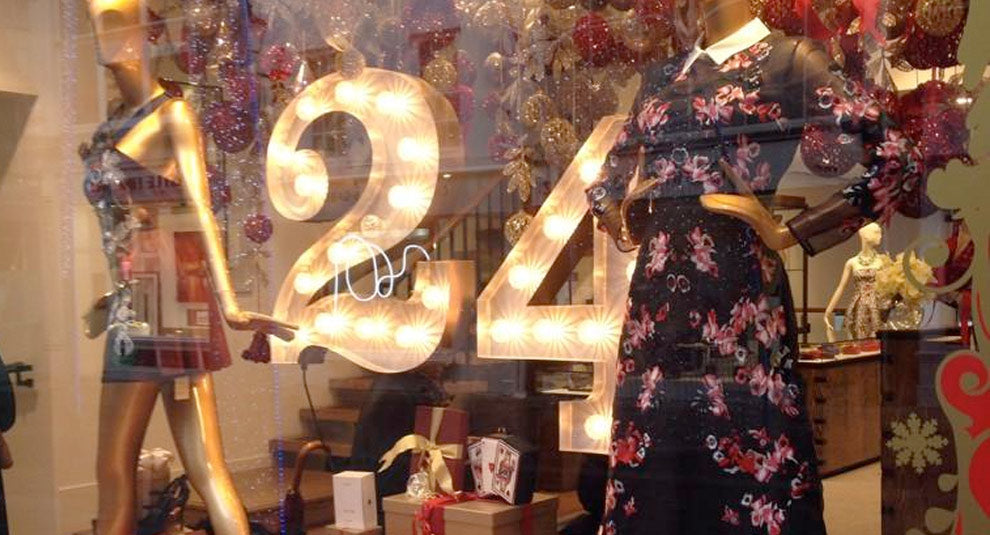 Browns Window Display, London
Create Sign
Baylis & Harding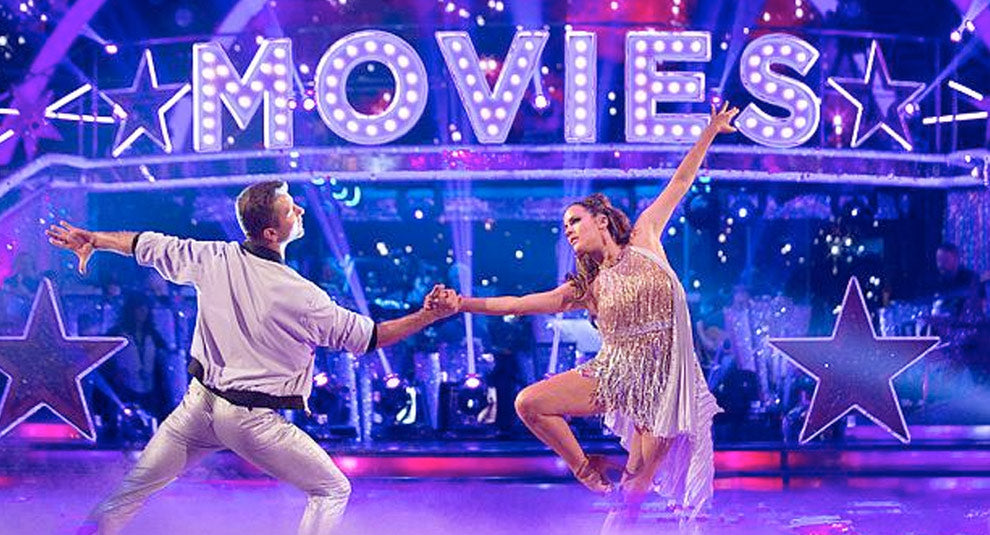 BBC Strictly Come Dancing
Vintage Bulb Ampersand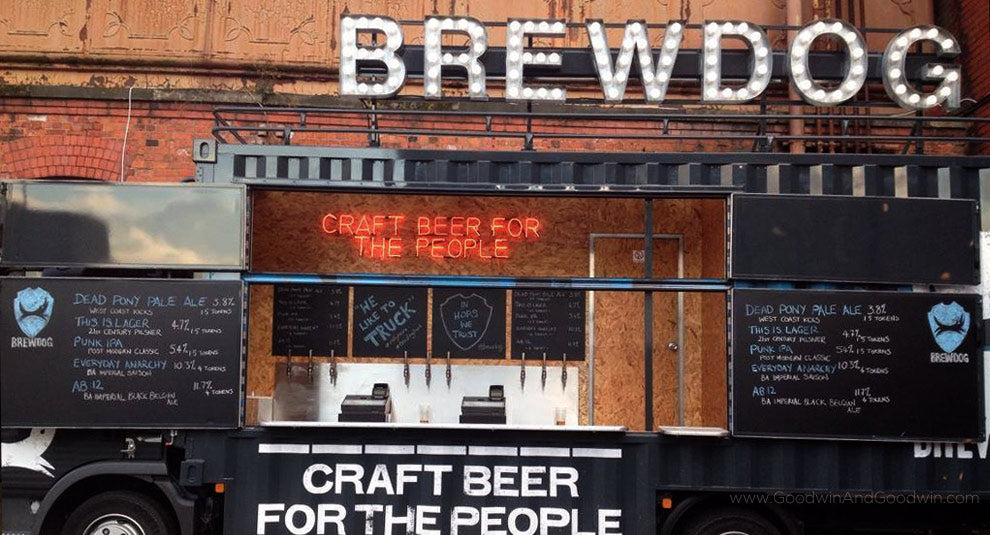 Brewdog Truck - Light letters
Worn/industrial look
Rust letters for RYND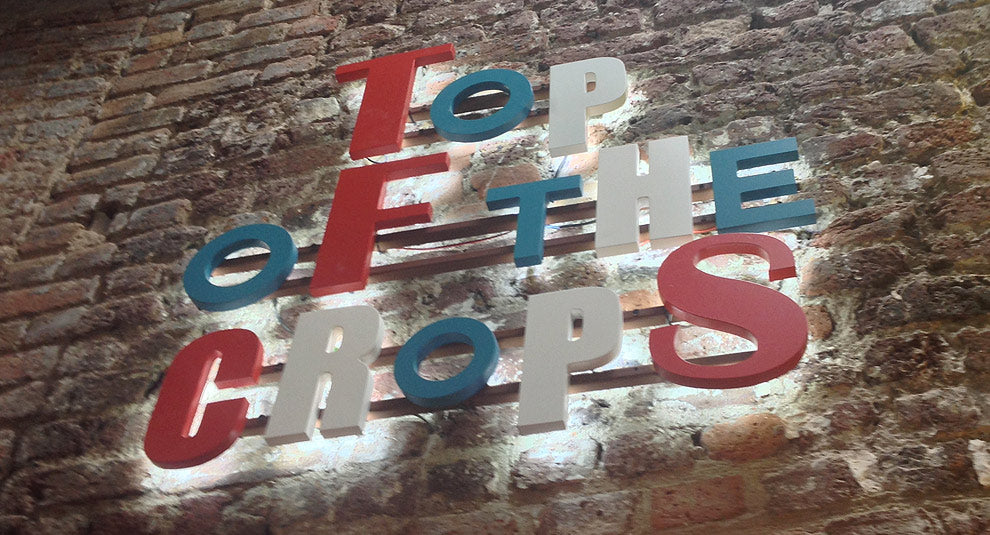 Back lit letters for Ted Baker
Rust arrows for Ted Baker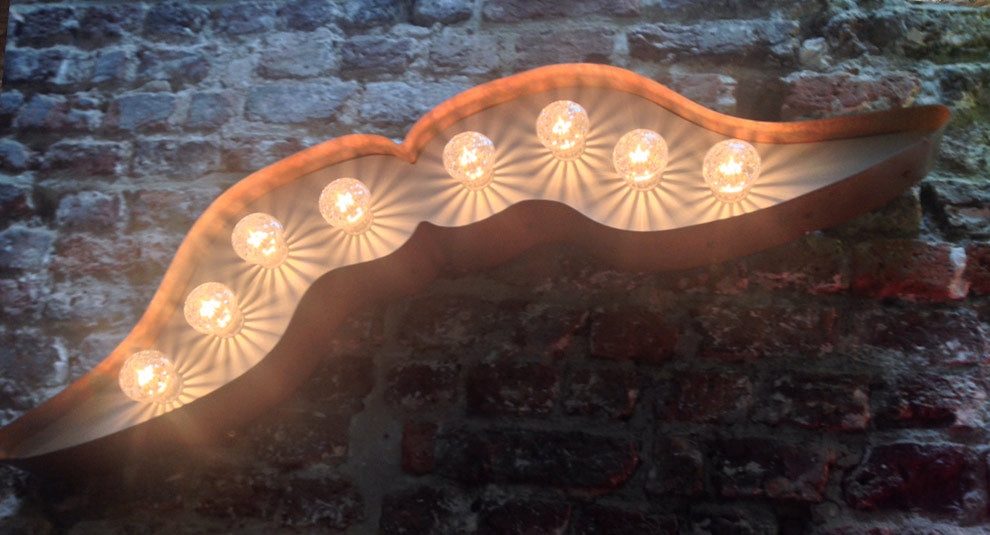 Light up Moustache for Ted Baker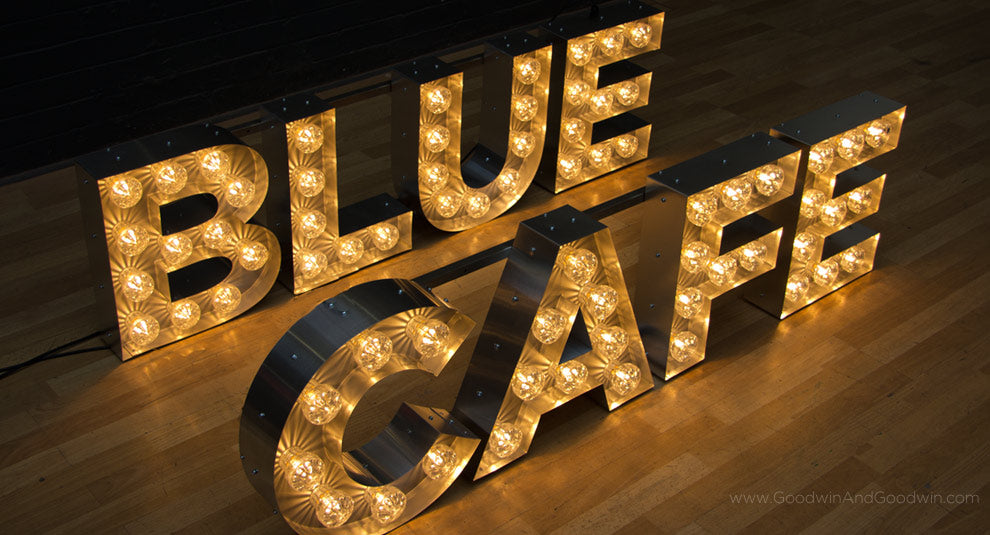 Blue Cafe letters
Illuminated Numbers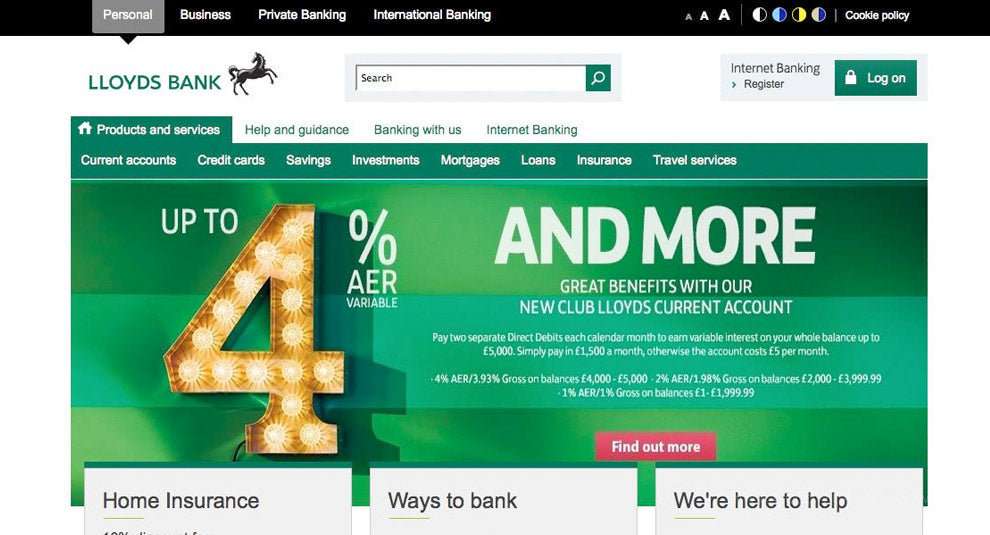 Light up 4 for Lloyds Bank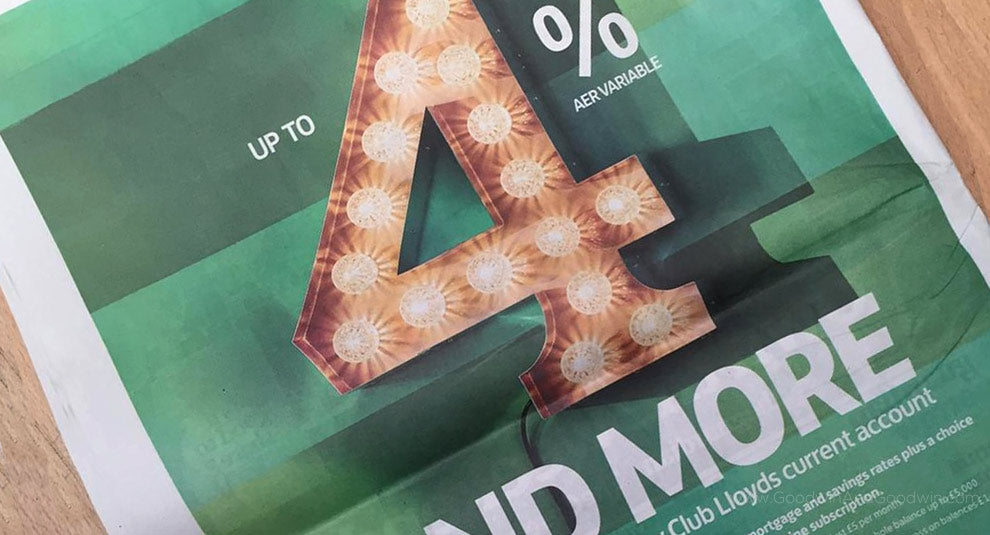 Light up 4 for Lloyds Bank
Cooph with black side returns
Popcorn Illuminated Sign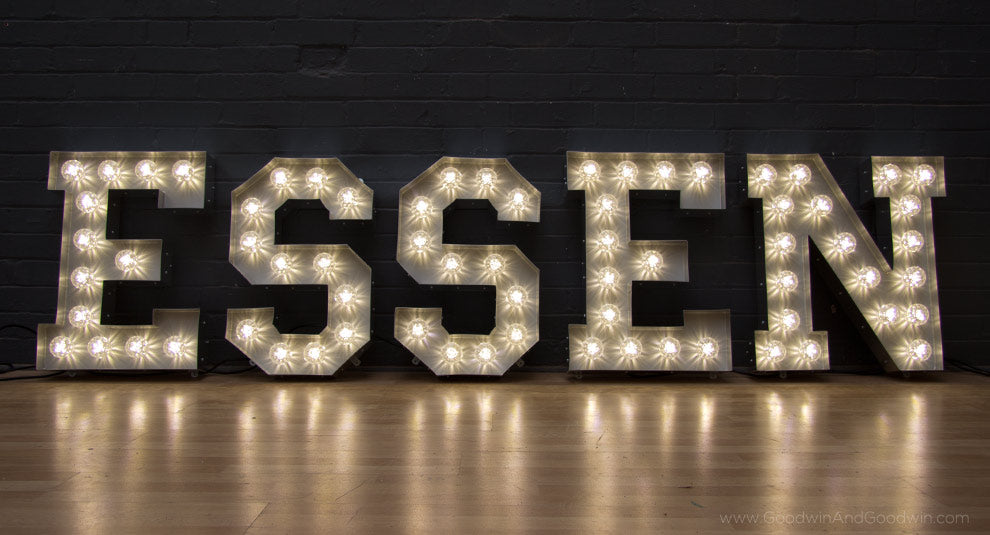 Slab serif font with LEDs
Menu Light Box (A3 size)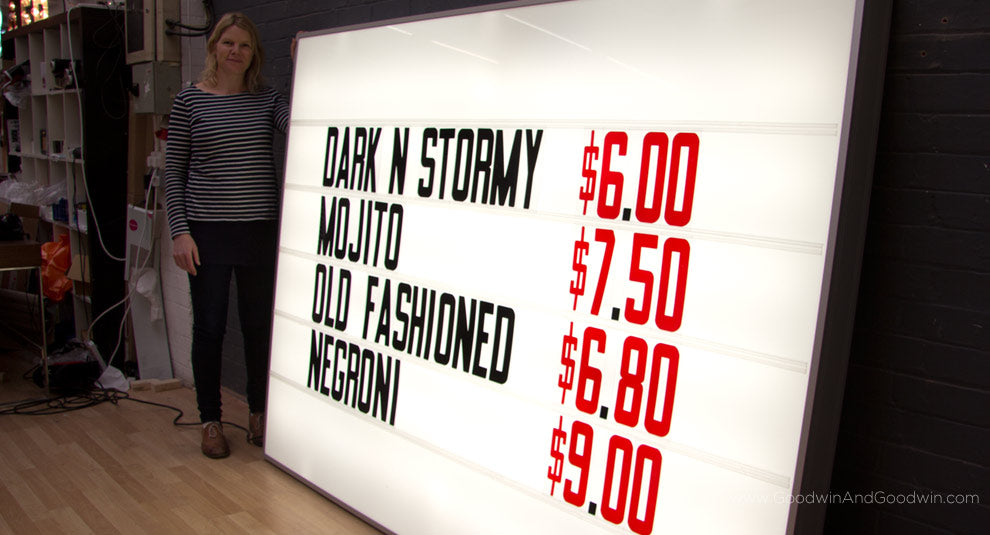 Cinema Sign (2.3m x 1.6m)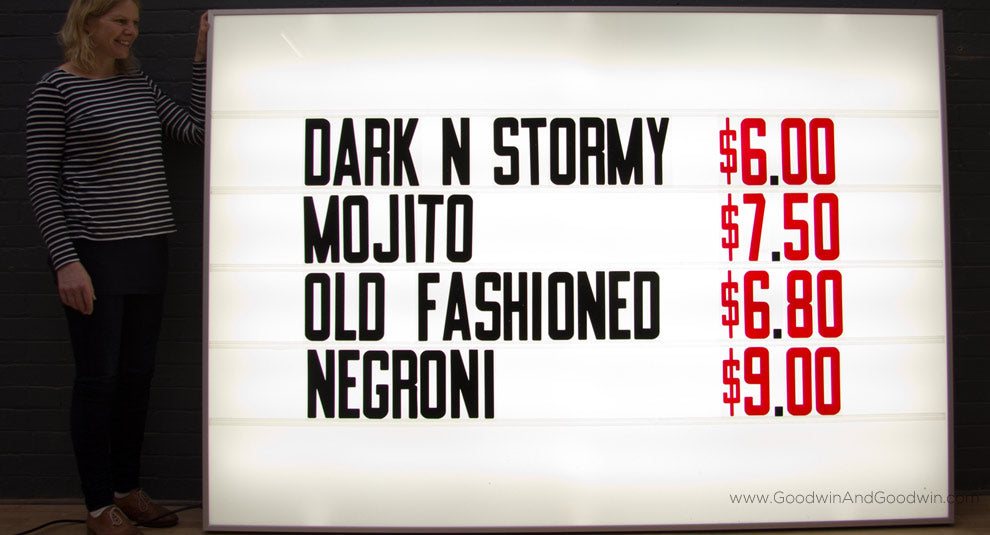 Large Cinema Sign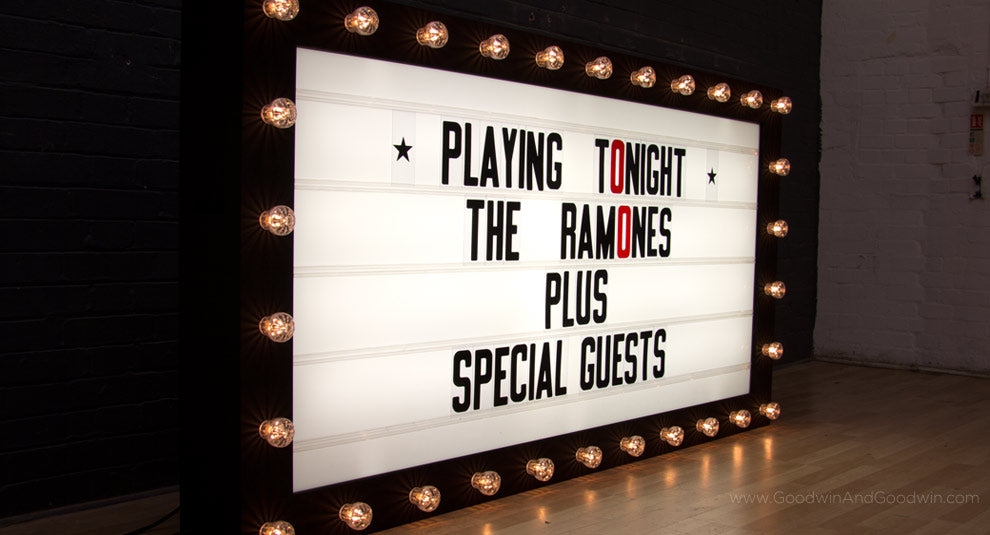 Cinema Light Box with lights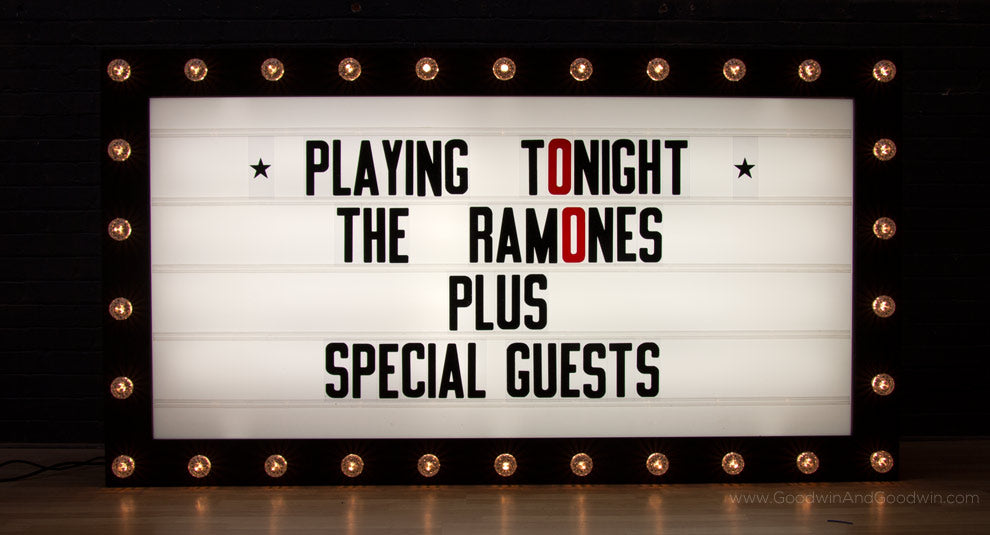 Cinema Light Box with lights (2m x 1.2m)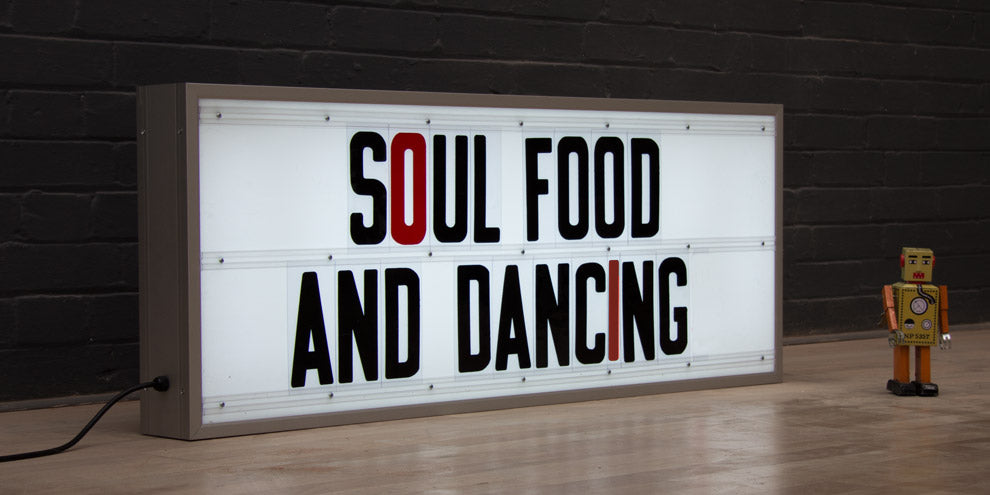 1.2m x 50cm Cinema Light Box
2.4m x 50cm Black Cinema Light Box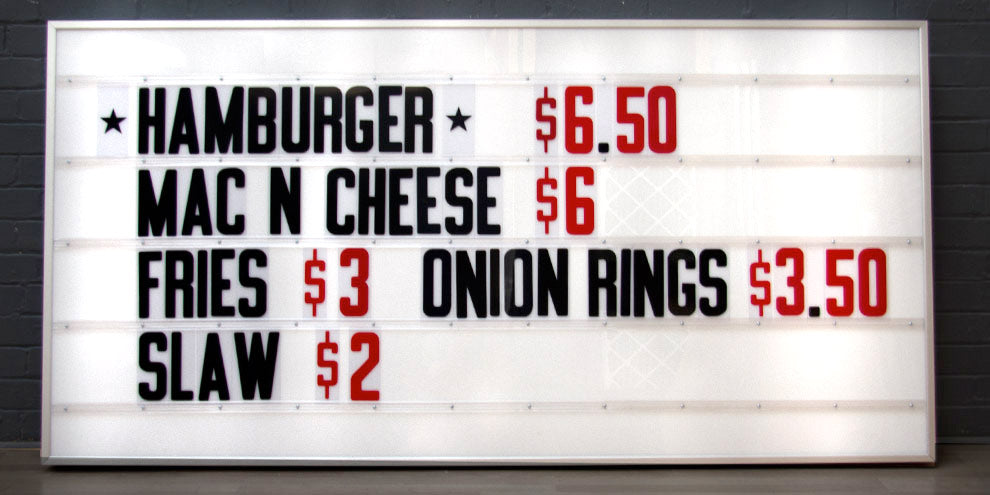 Diner Menu Light box
2m x 1m Diner Menu Light box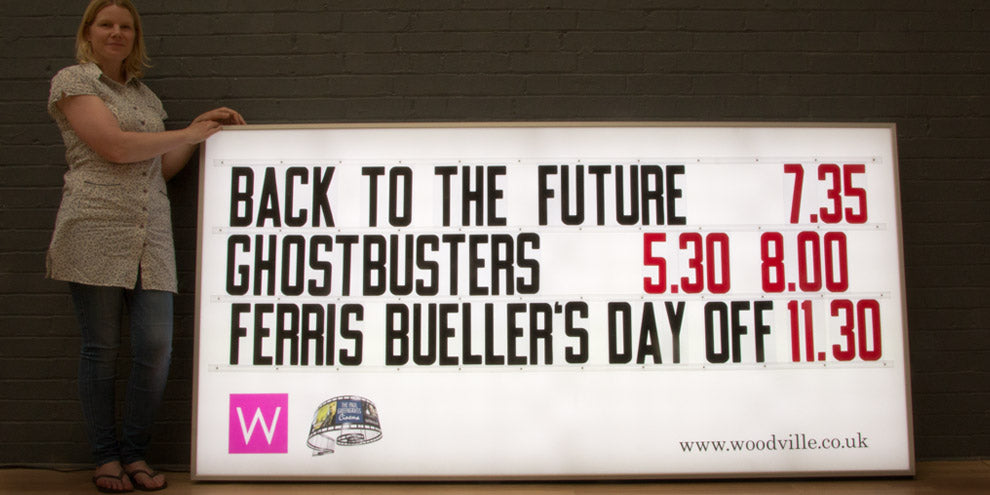 2.4m x 1.2m Light Box with slot-in letters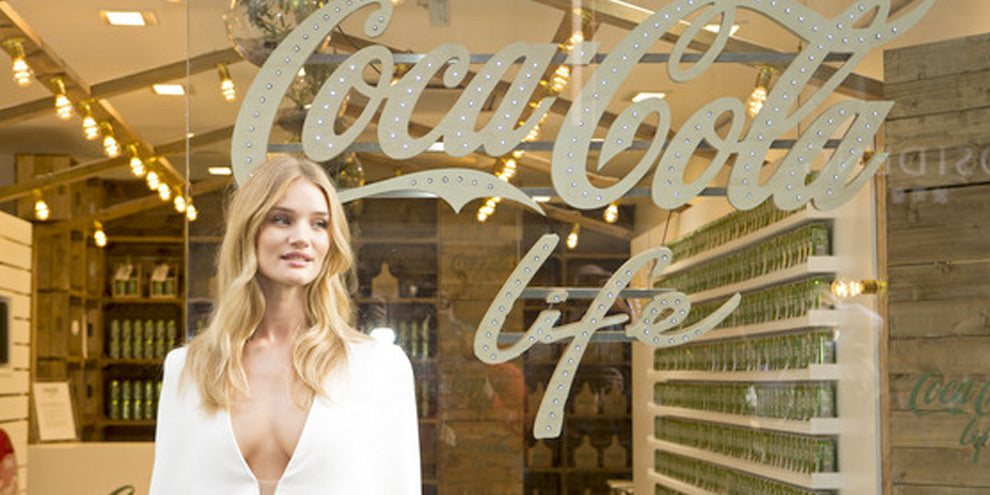 Coca-Cola Life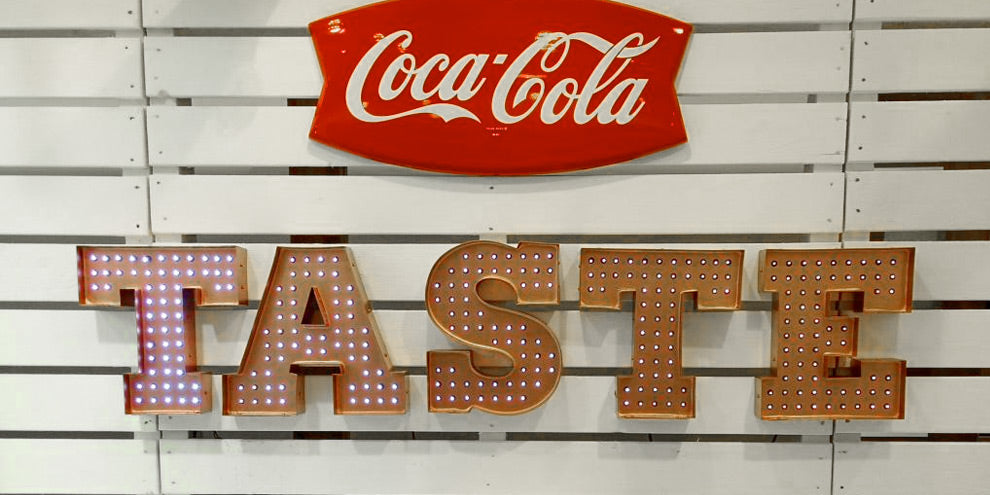 Coca-Cola Pop-up Shop, London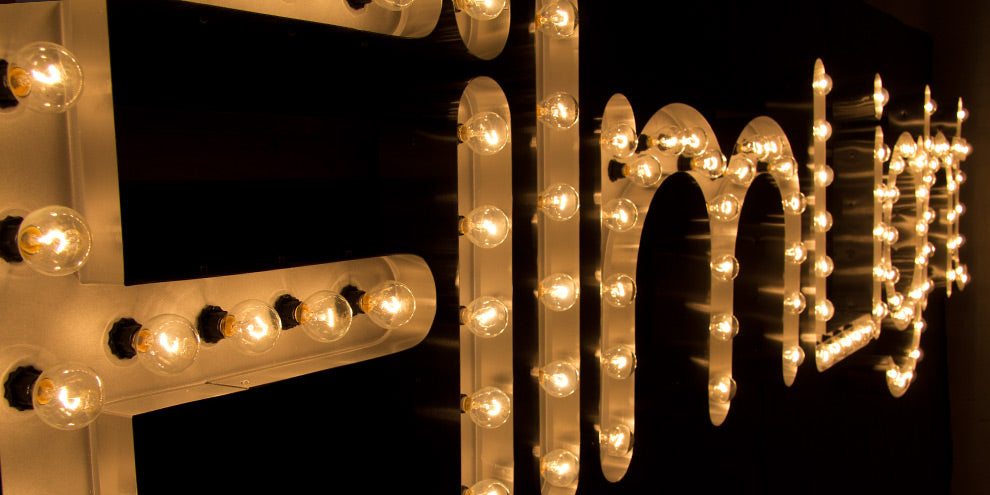 Clear Golf Ball Bulbs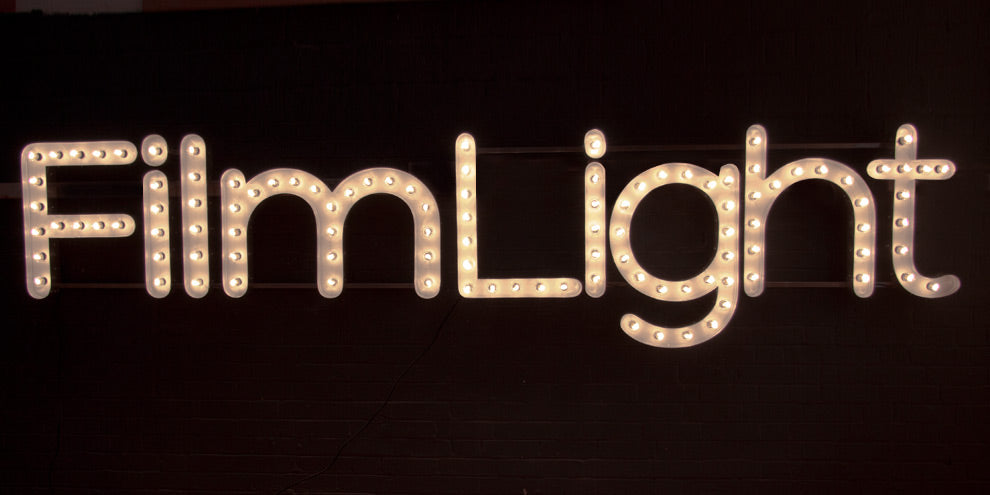 Film Light, London
Double Neon Channel Letters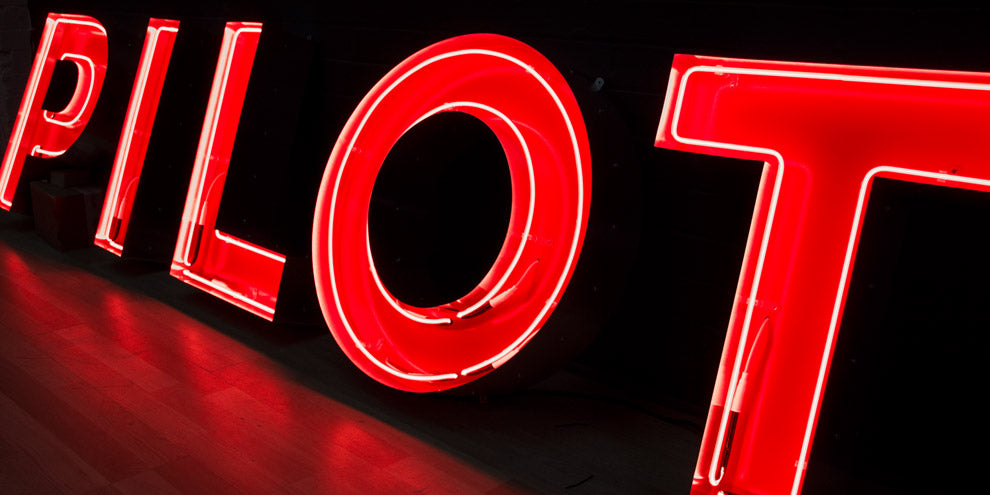 Pilot Restaurant, Nottingham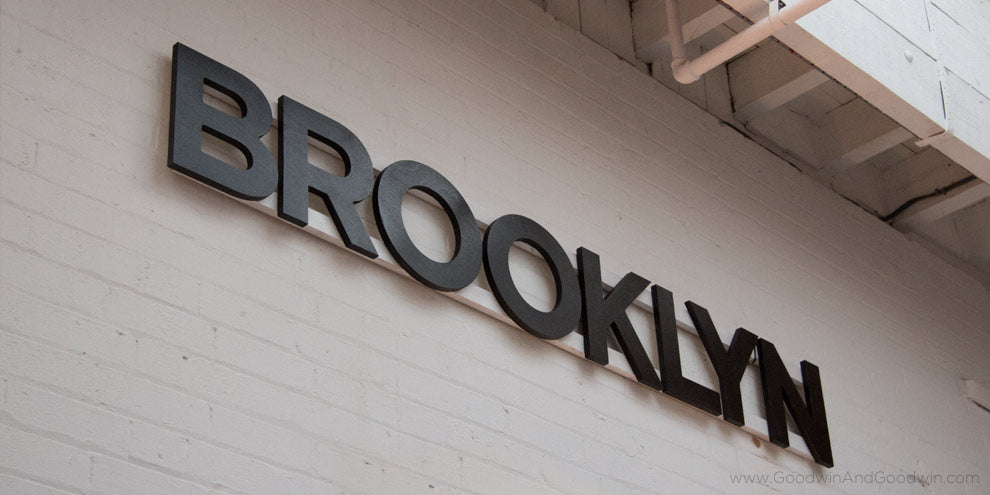 Brooklyn Sign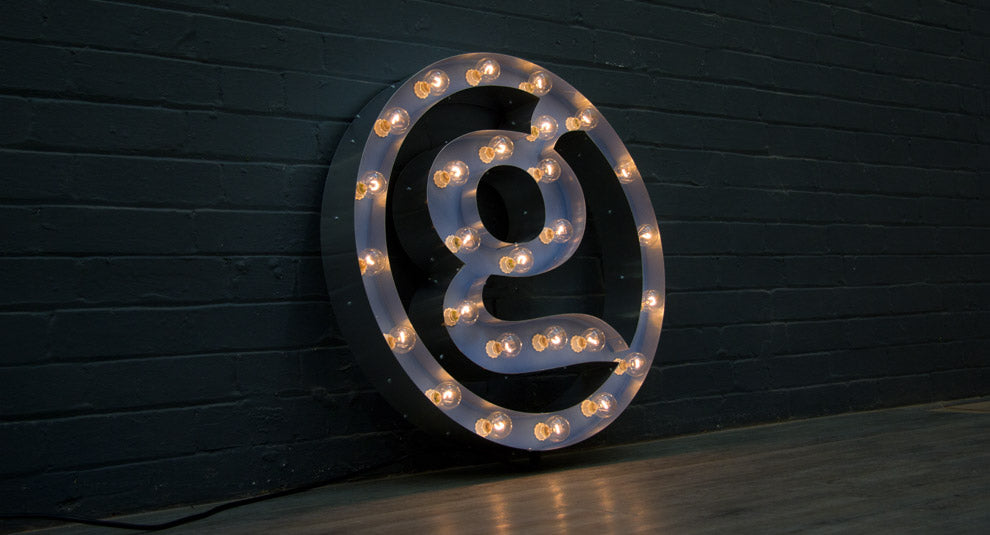 Gilroy G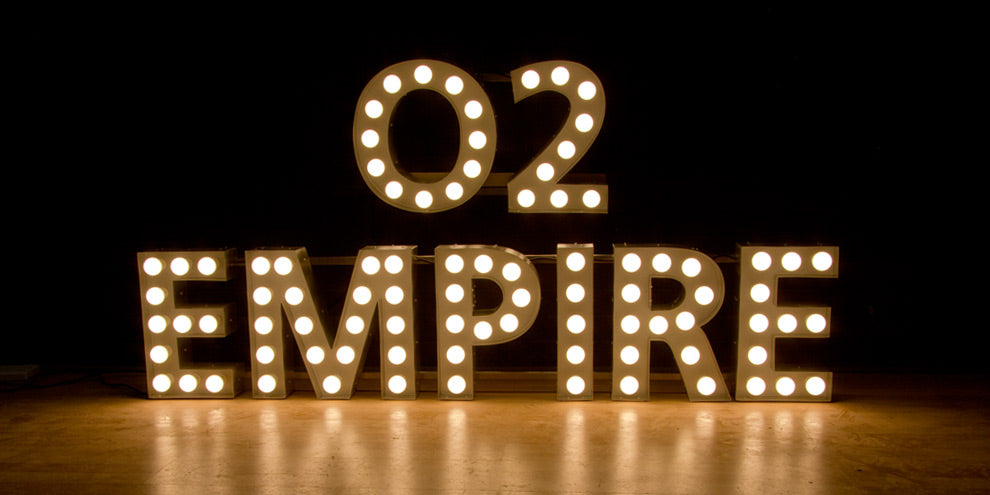 O2 Empire, Shepherds Bush
Lola's Underground Casino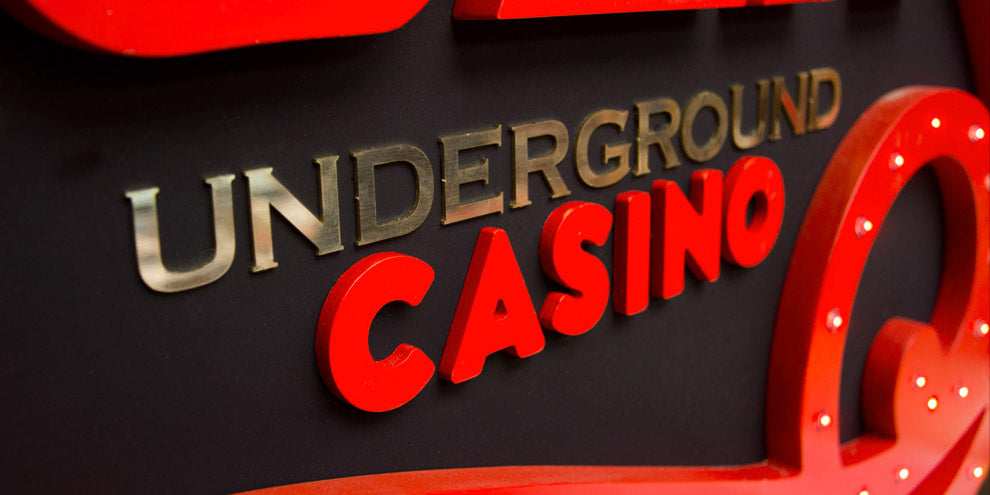 Brass & 1cm LEDs
Worn/industrial look for Timberland
LED Letters for Timberland, Regent St.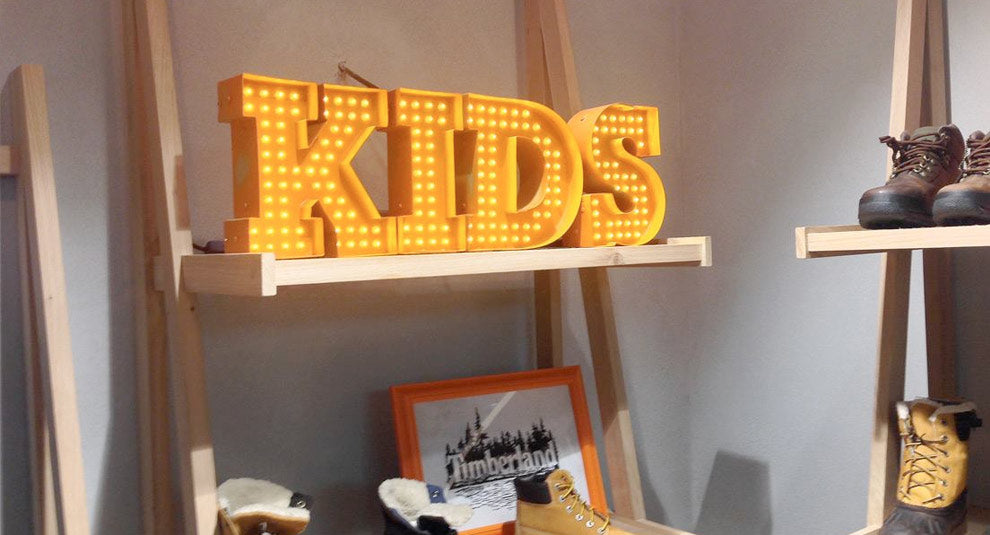 LED Letters for Timberland
Script font with small 1cm LEDs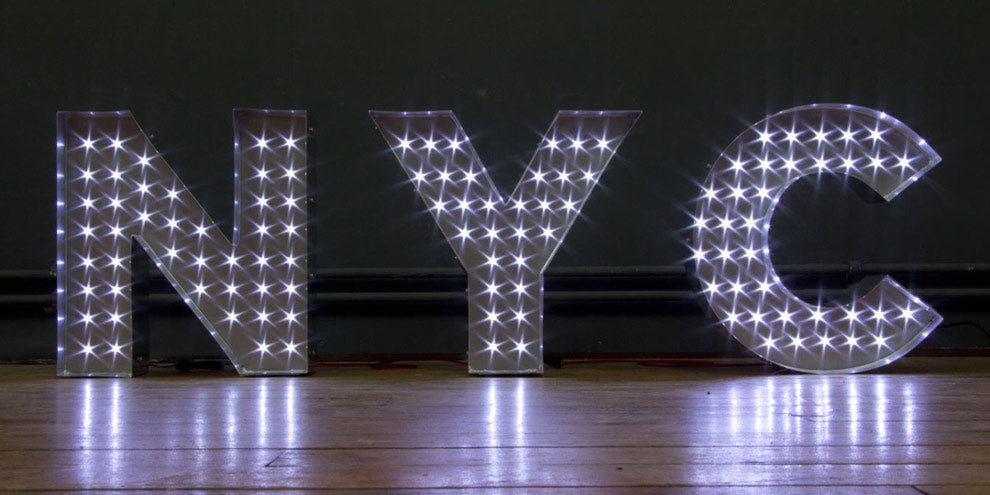 LED Marquee Letters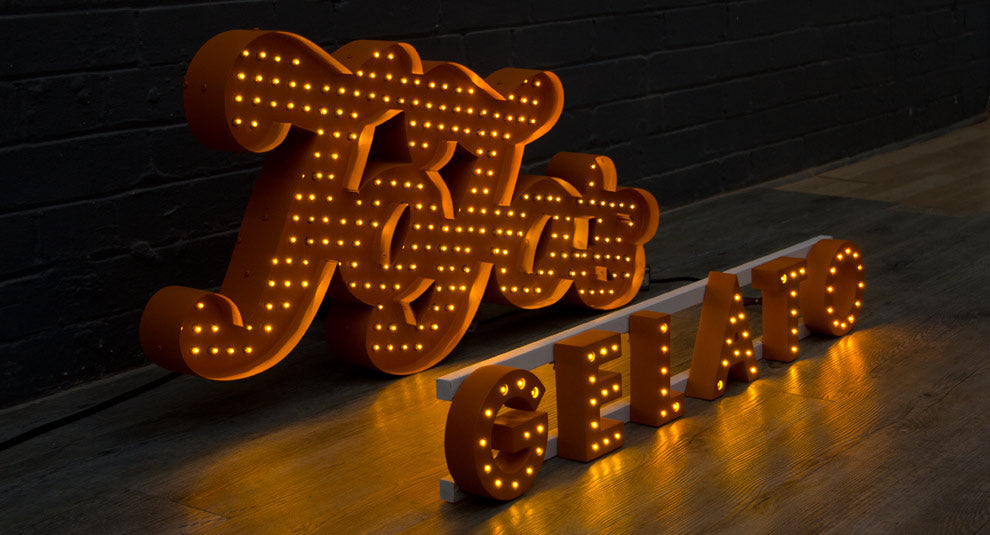 Jojos Gelato, Brighton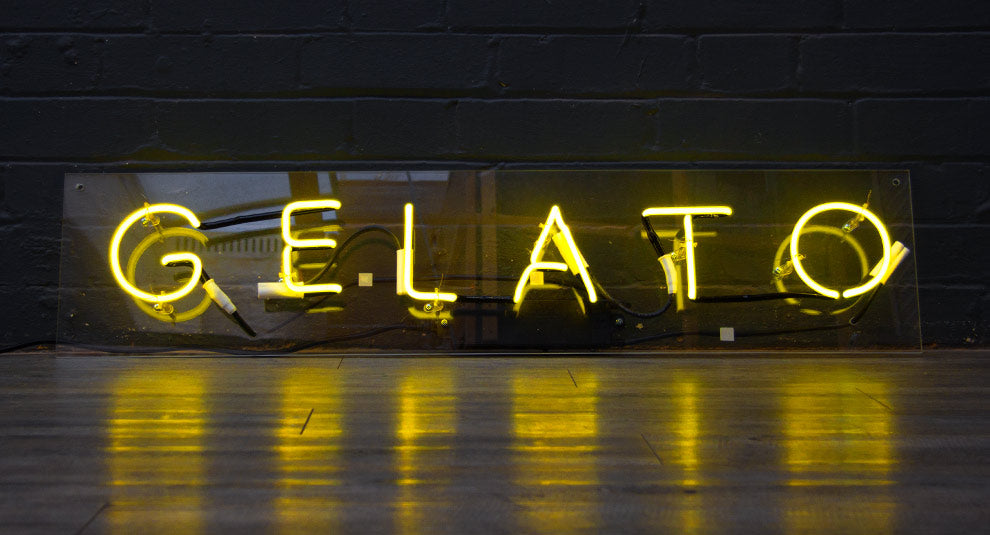 Gelato - Yellow Neon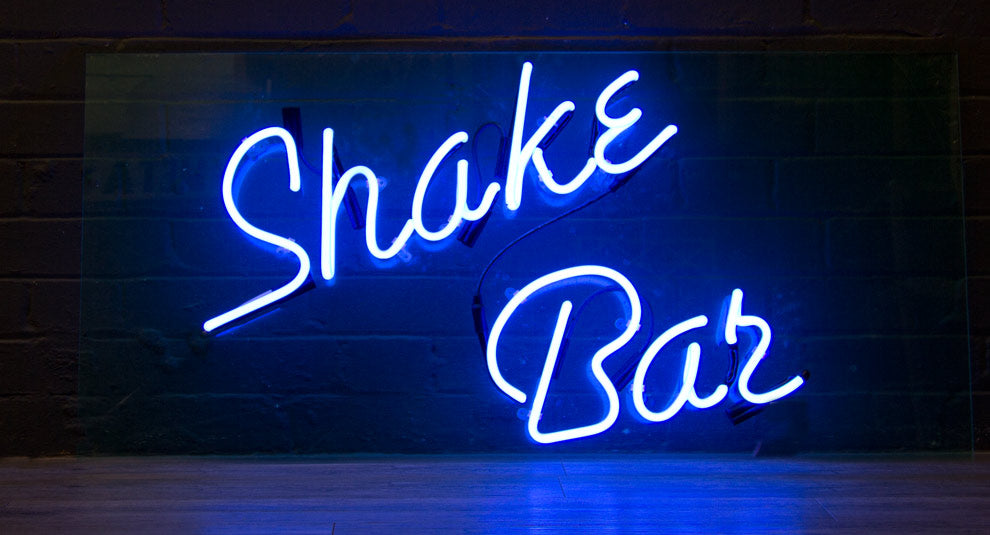 Shake Bar - Blue Neon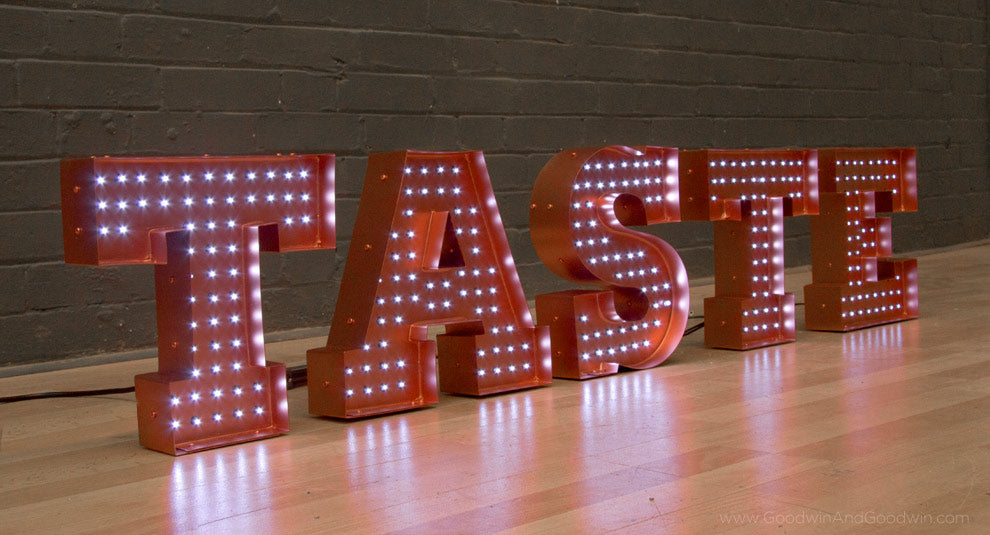 Copper LED Letters
GQ Man of the Year Awards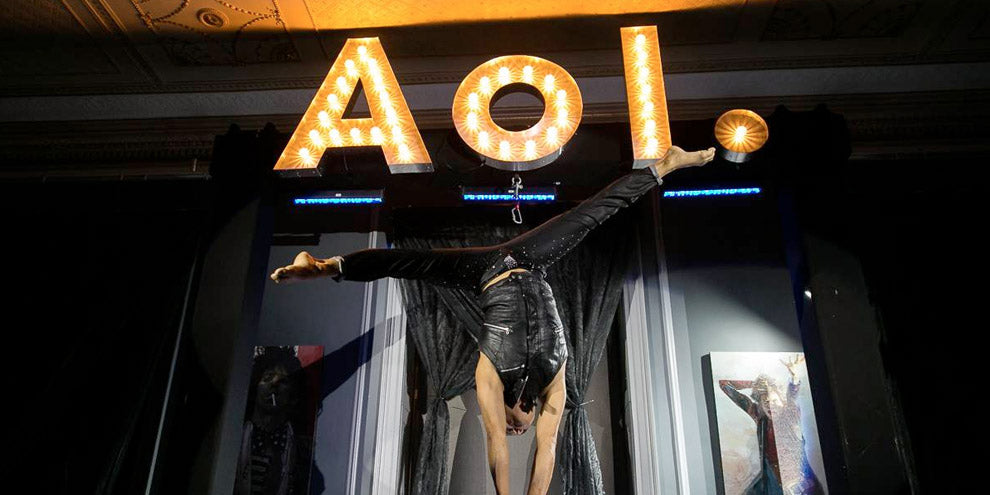 Event for AOL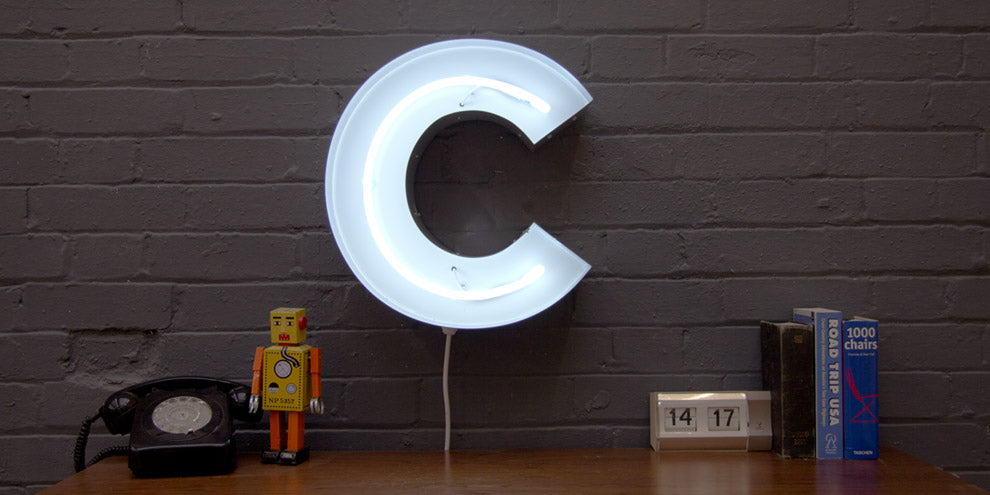 Neon Channel Letter 'C'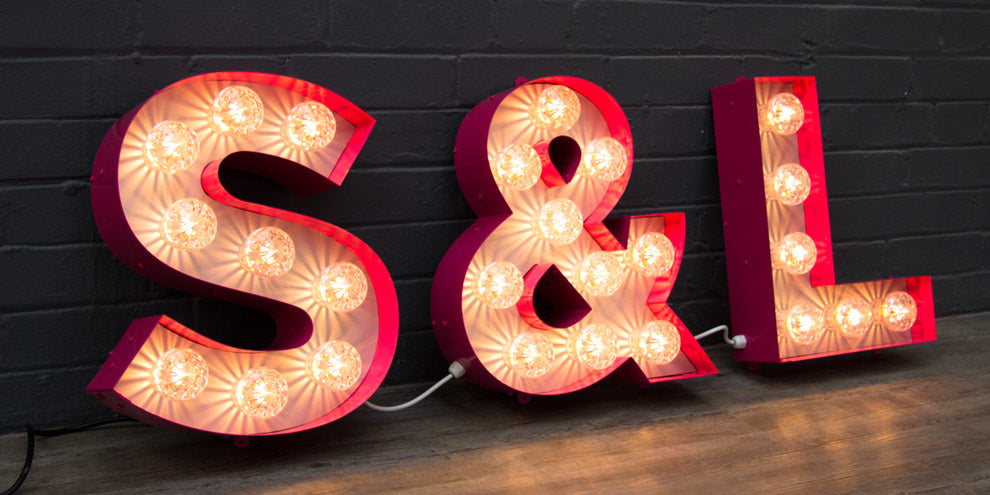 S&L Marquee letters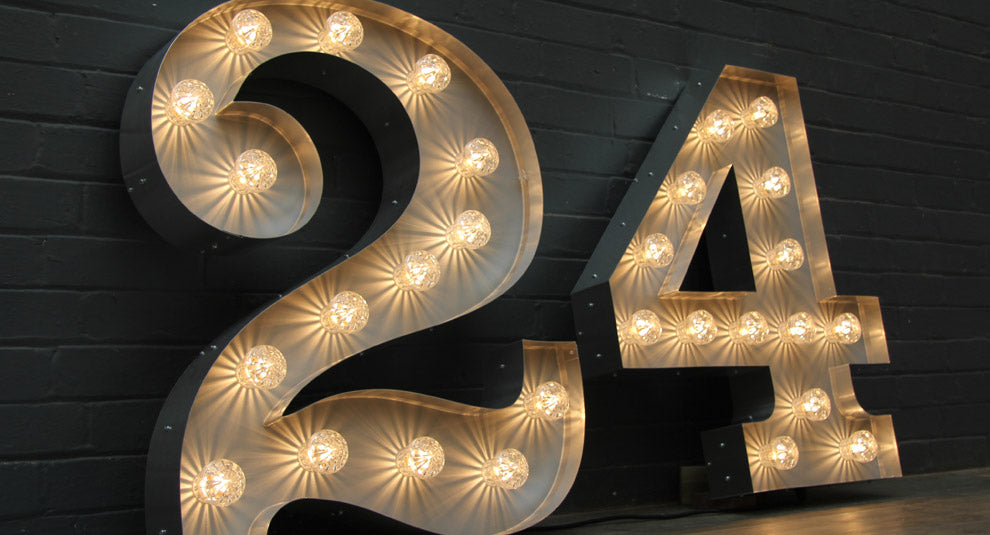 24 for Browns Fashion, London
F&M for Fortnum & Mason
Fortnum & Mason Letters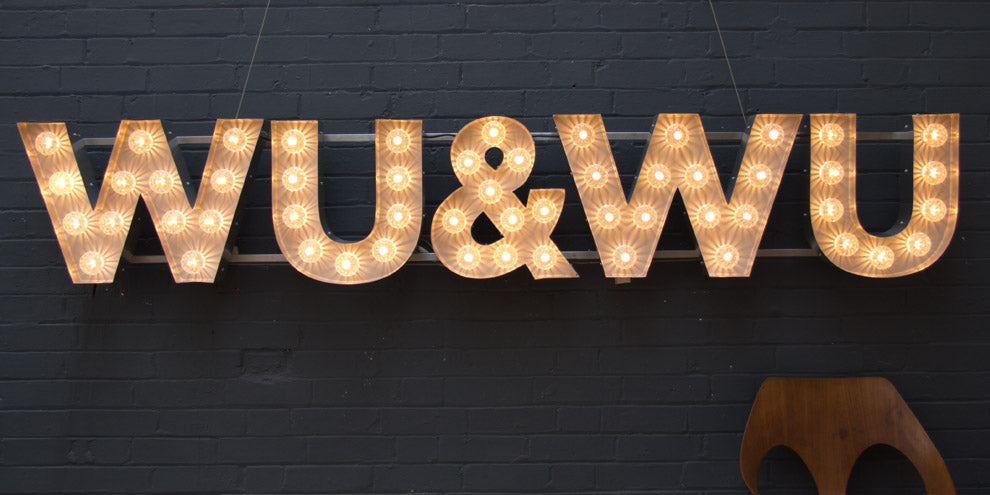 Marquee letters on Steel Bars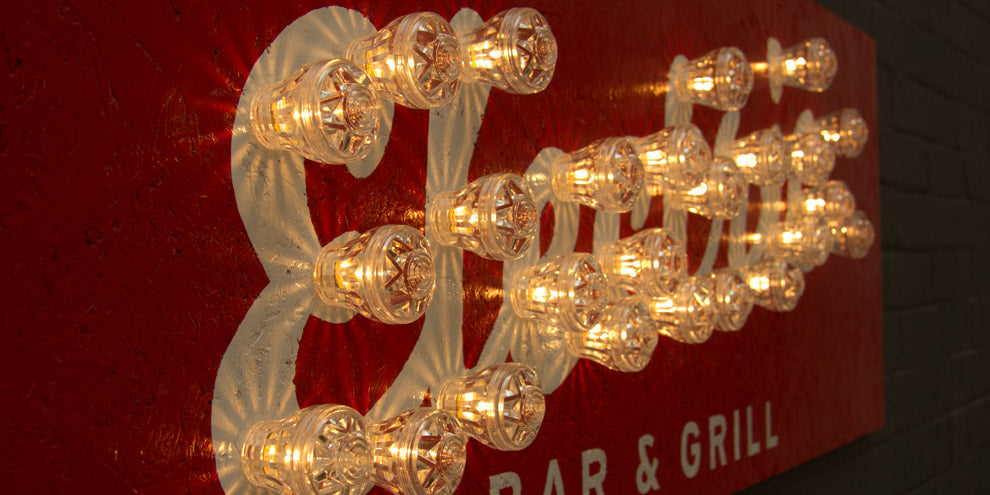 Retro Diner Sign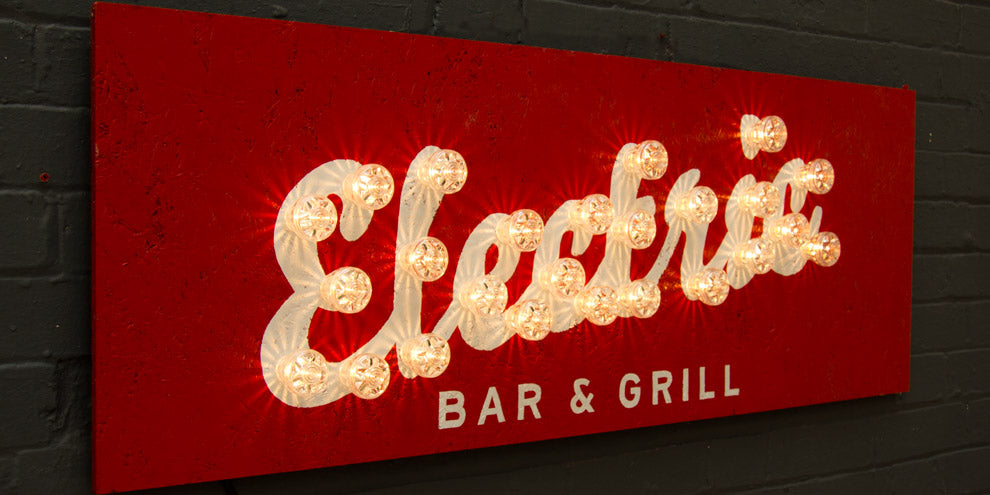 Hand Painted Diner Sign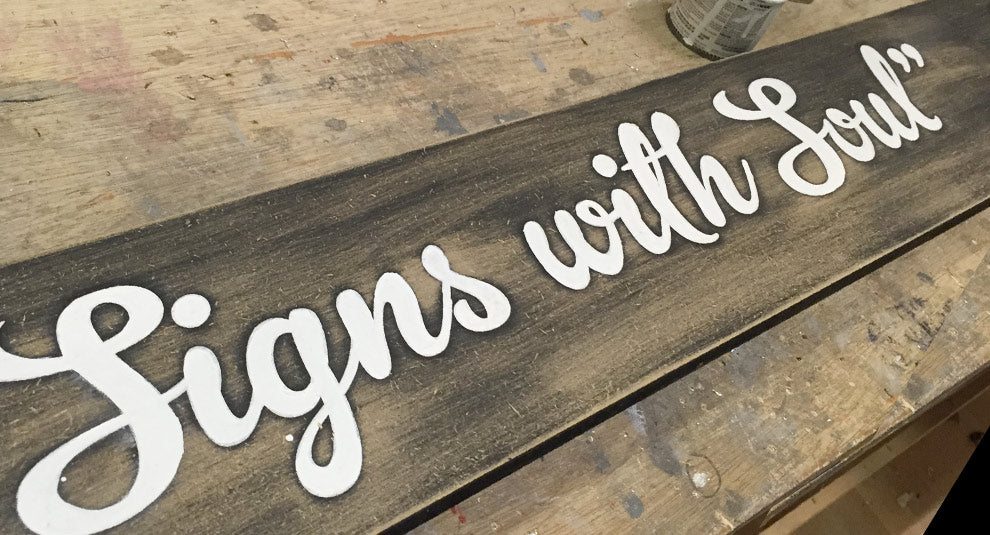 Sign writing on worn board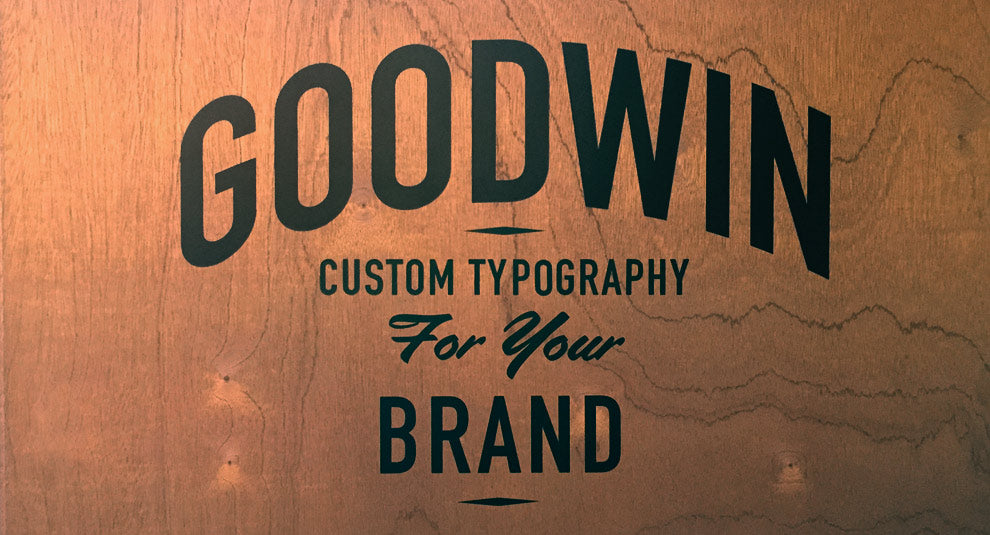 Sign Writing on Wood
Sign Writing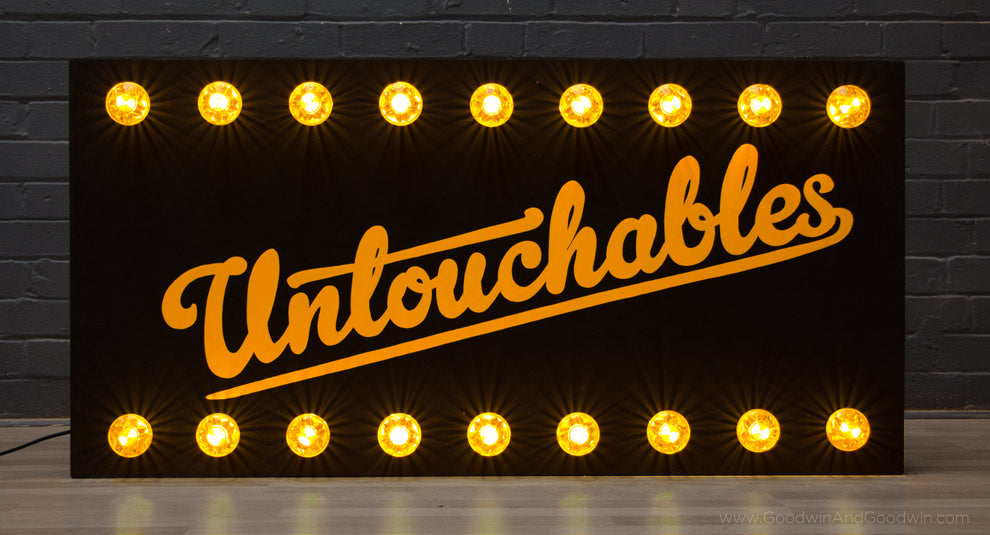 Sign writing & lights
Sign writing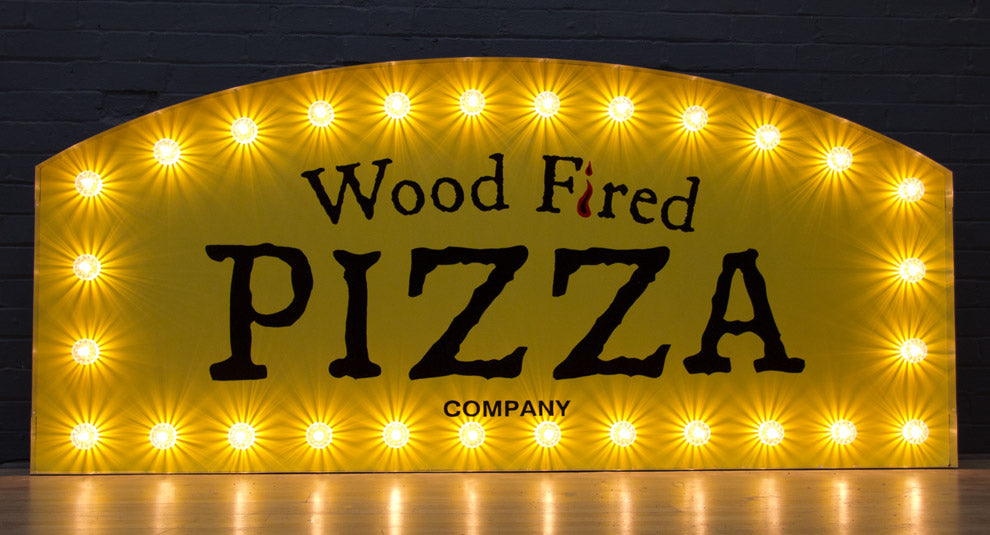 Fairground lights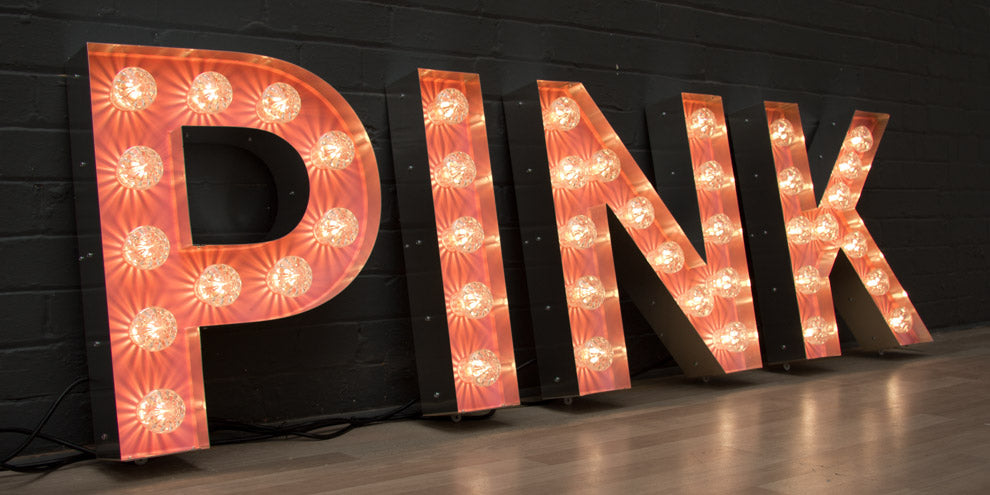 PINK Marquee Letters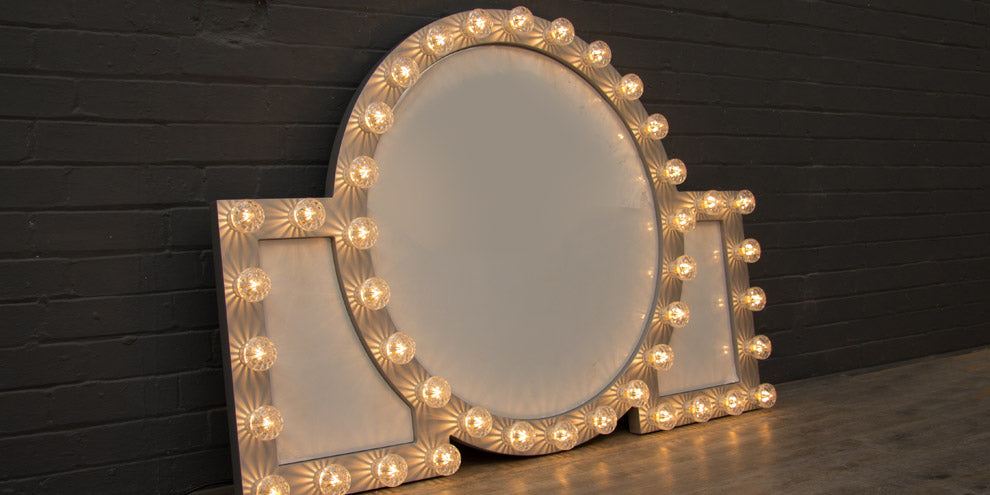 Theatre Light up Mirror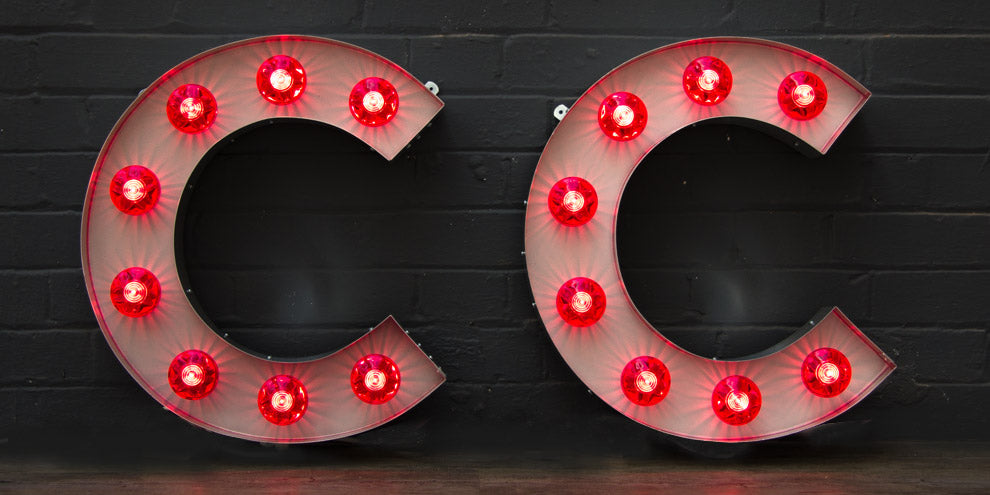 Pink Illuminated Letters CC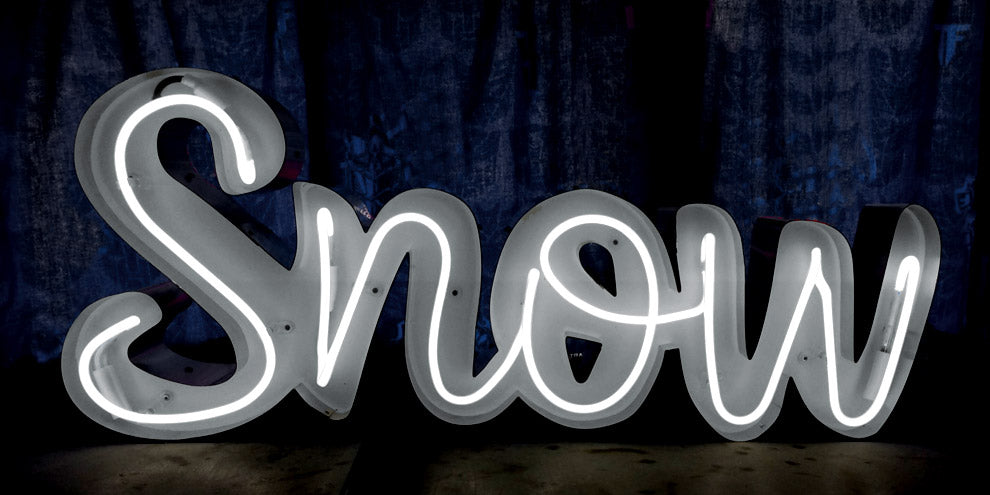 Script Neon Channel Letters - Snow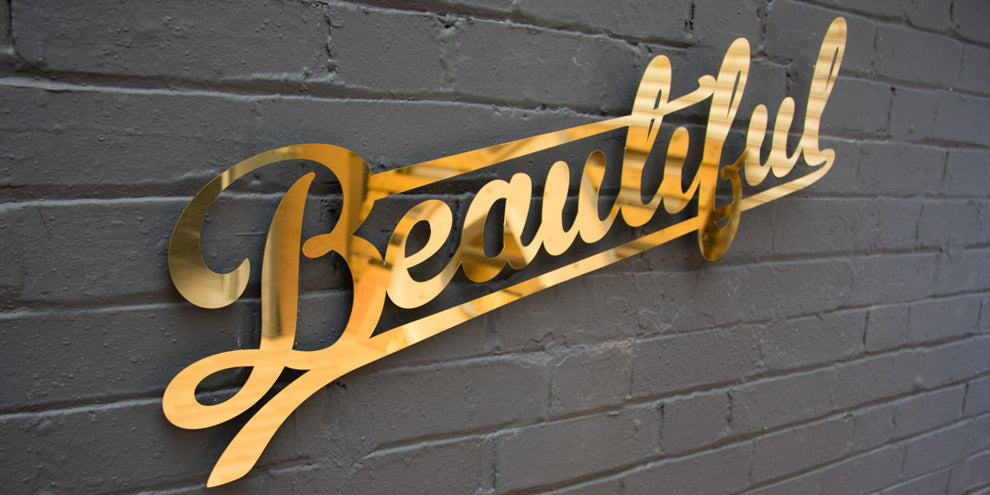 Polished Brass Sign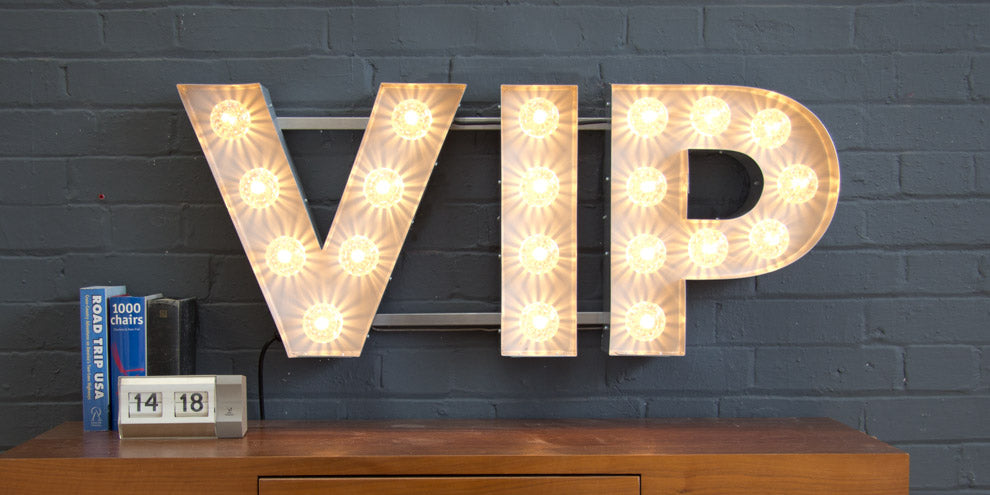 VIP for a music festival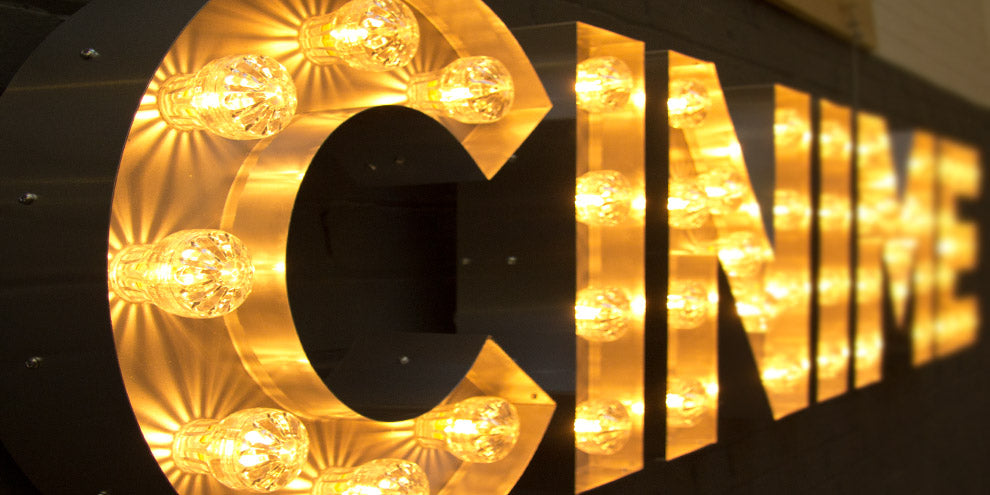 Cineme letter lights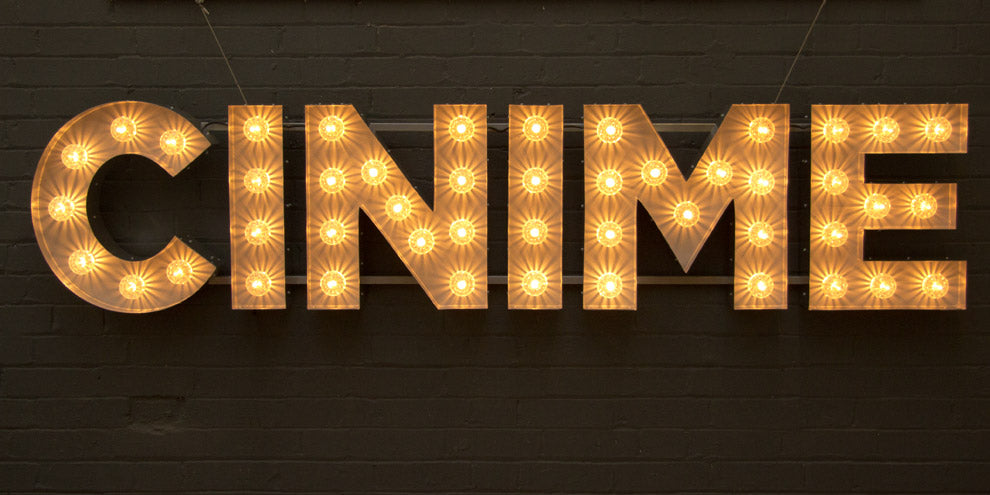 Cineme letter lights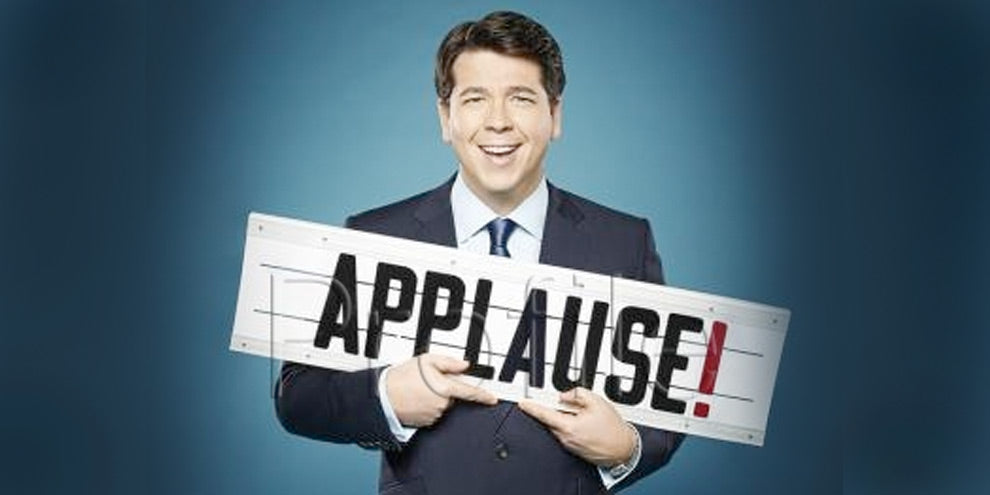 Michael Mcyintyre with our Movie Board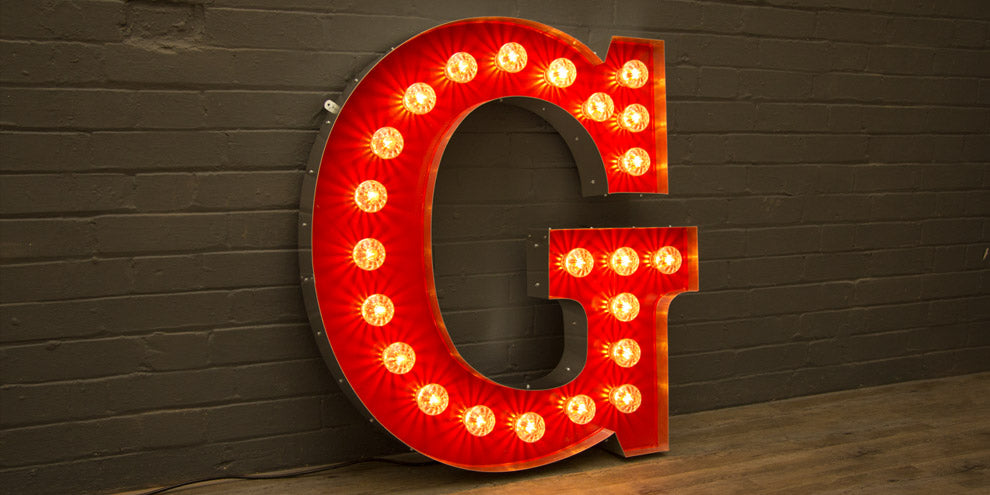 Big slab-serif 'G' for Edinburgh restaurant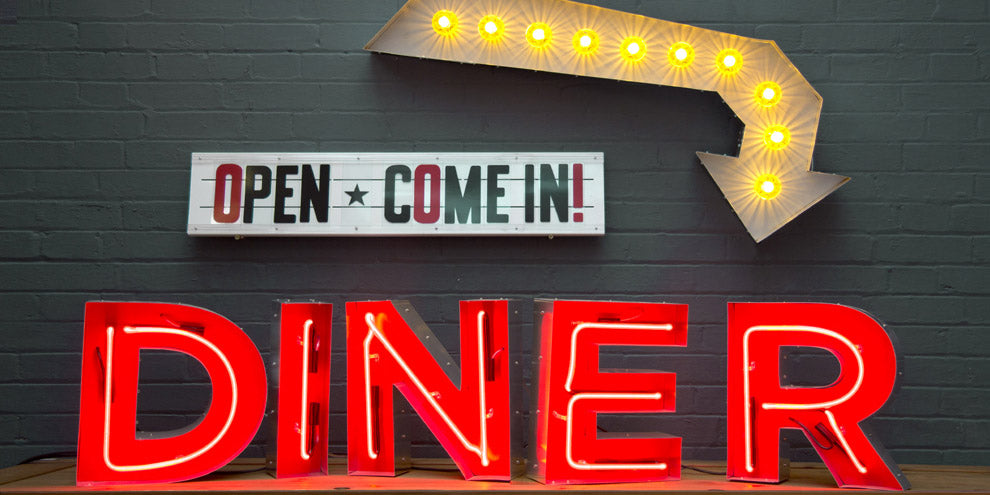 Neon Diner Sign and illuminated arrow
Light up letters for D&AD Awards
D&AD Awards in 4ft high letters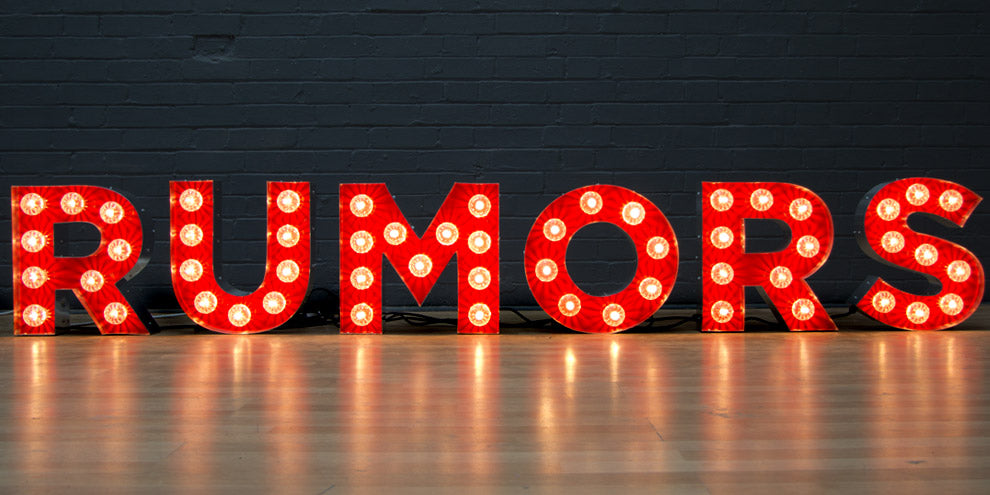 Guy Gerber 'Rumors' Ibiza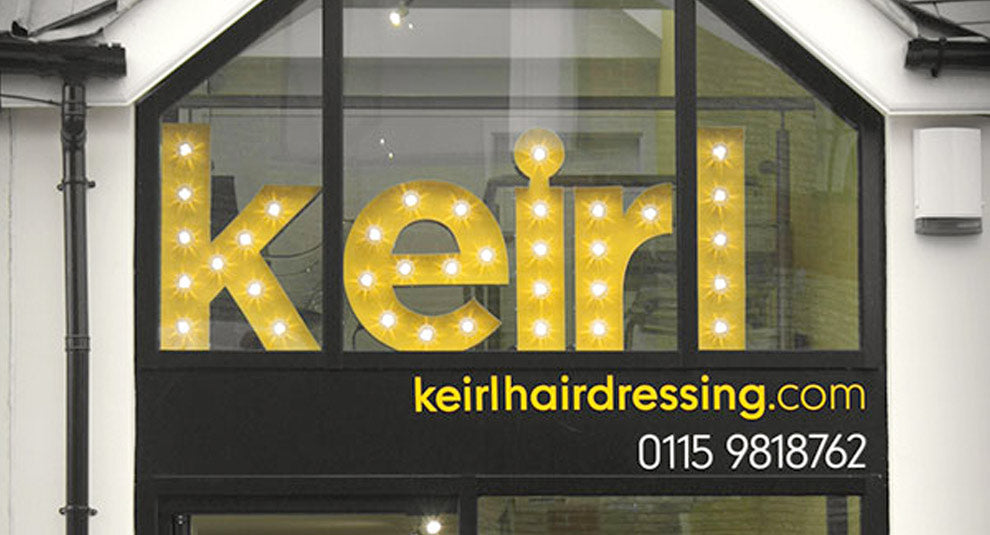 Marquee light up letters in yellow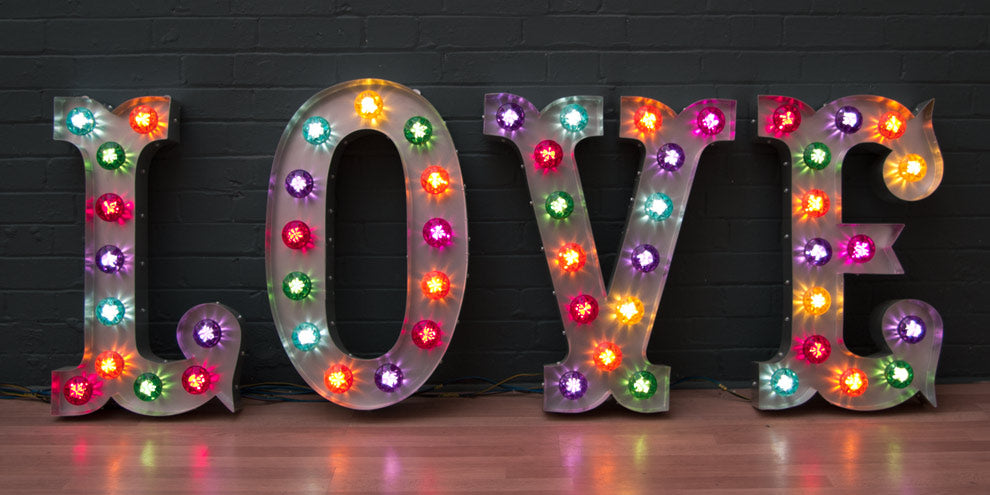 LOVE in 'custom' circus style font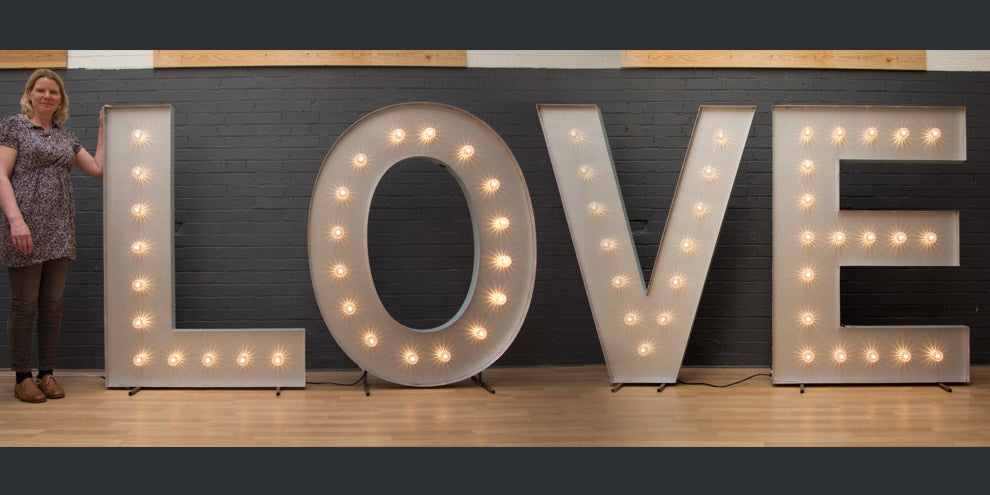 Large 5ft light up LOVE letters
Distressed finish 40cm 'LOVE' sign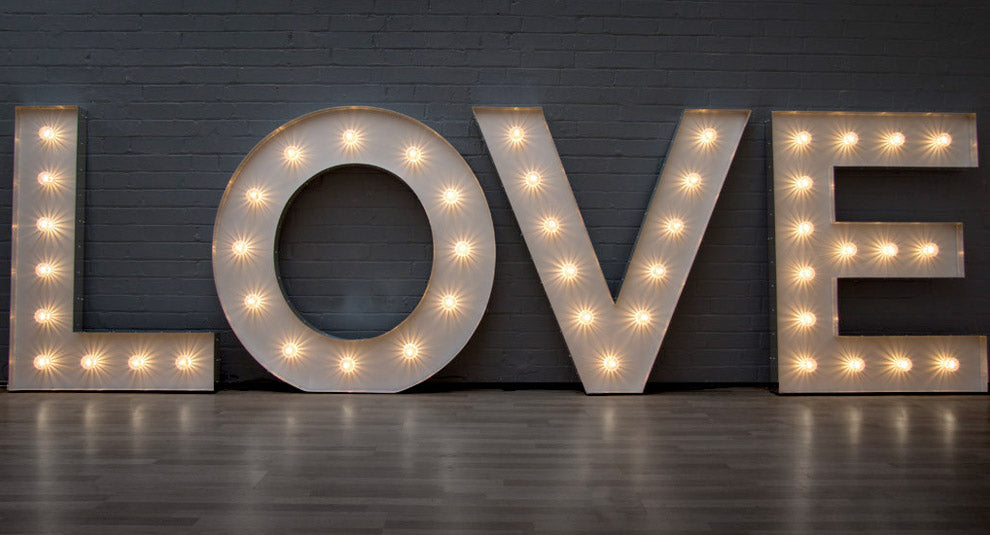 4ft LOVE letter lights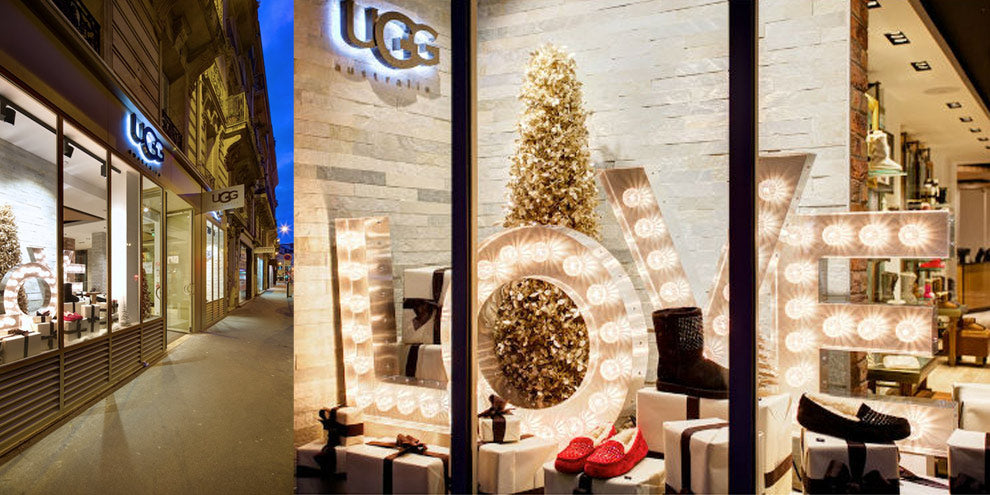 LOVE sign for UGG - Paris Store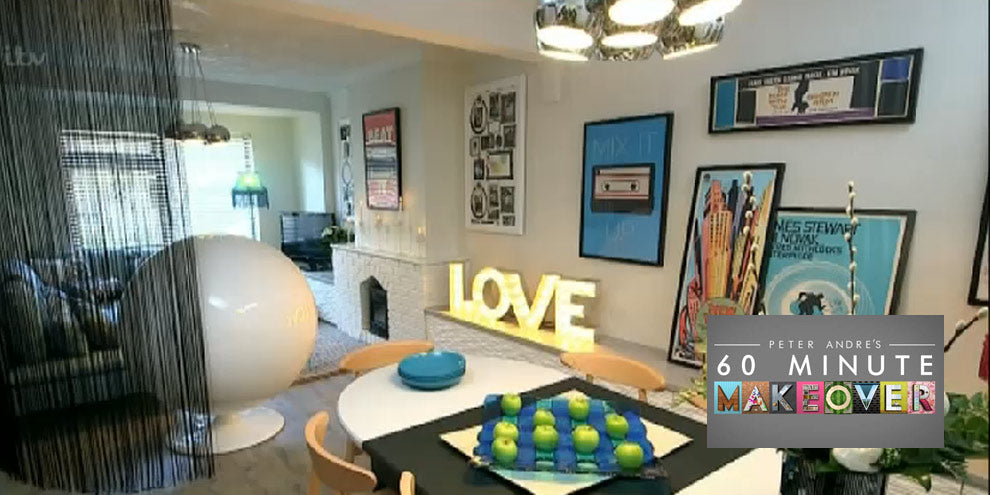 ITV's 60 Minute Makeover 'LOVE'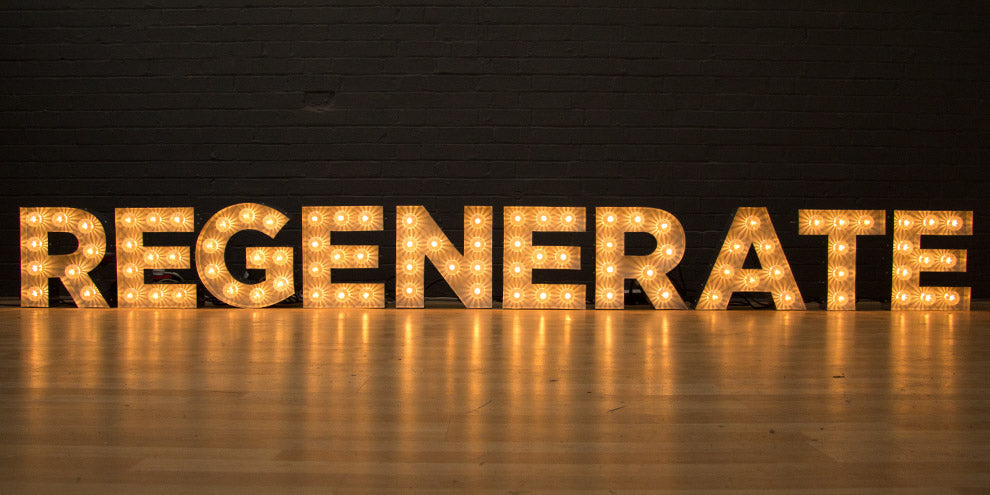 'Regenerate' for Unilever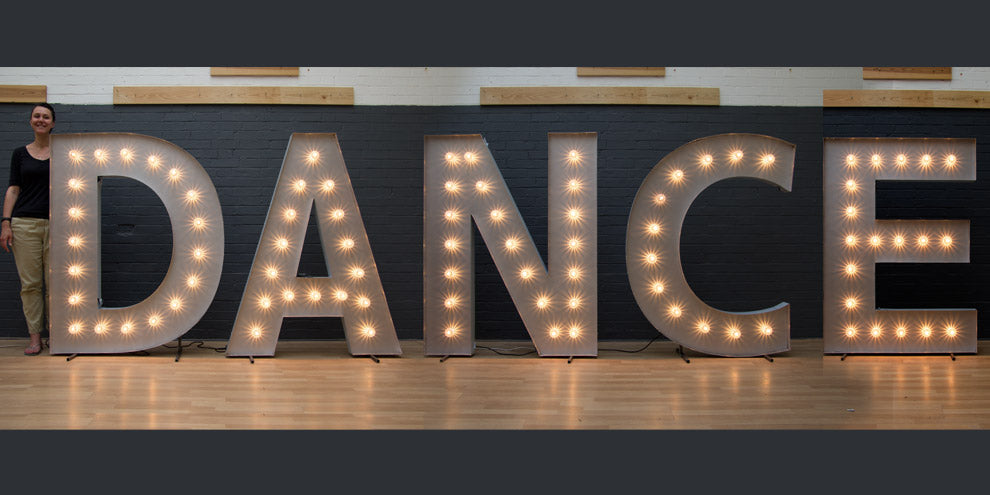 Large 5ft light up DANCE letters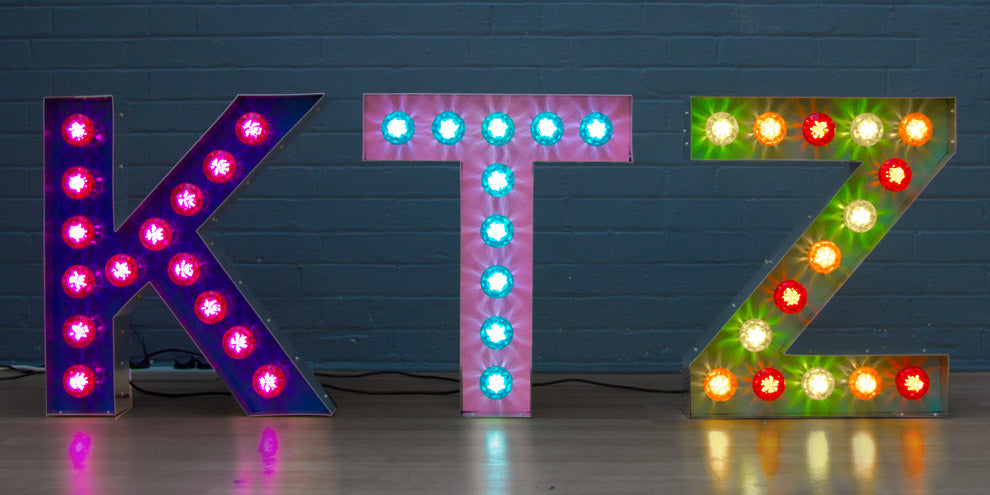 Light up letters for children's rooms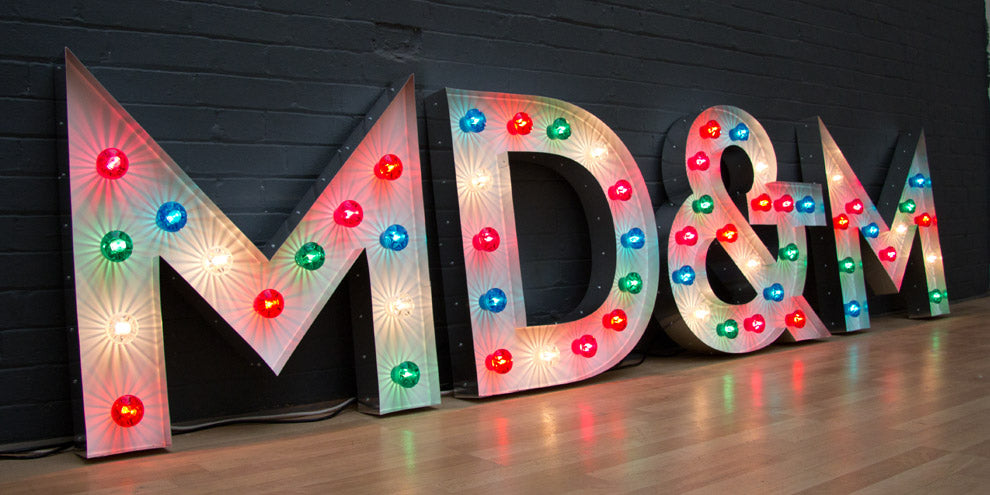 Light-up Letters for Not On The High Street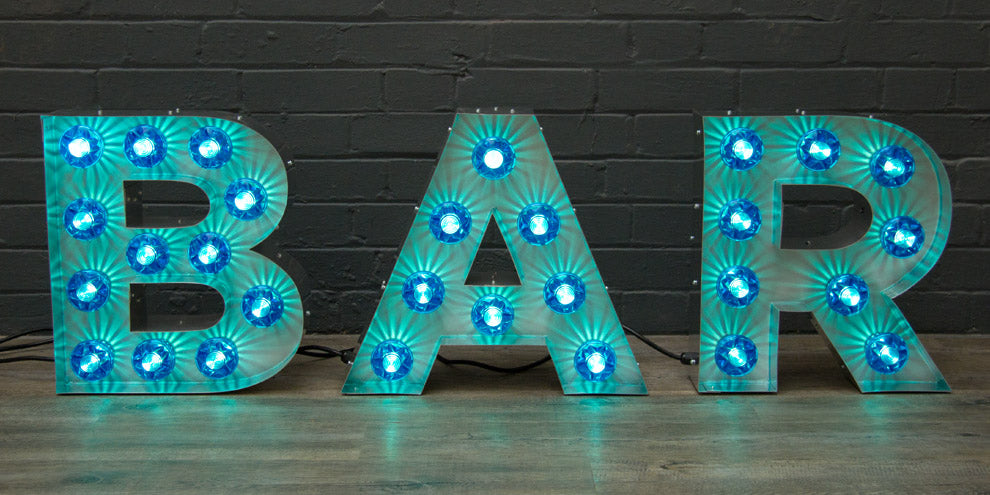 Light-up Bar Sign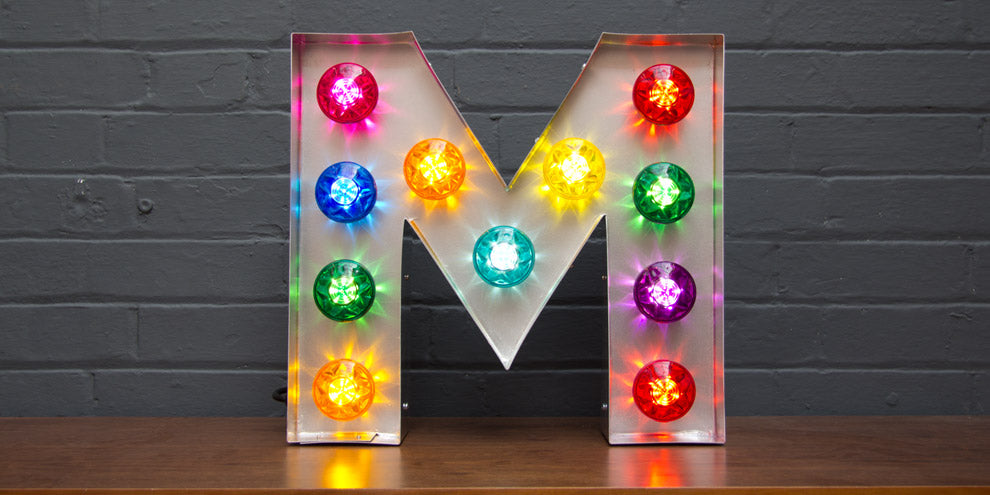 Multi-coloured Lights
Light-up Letters for Aol
Neon Ampersand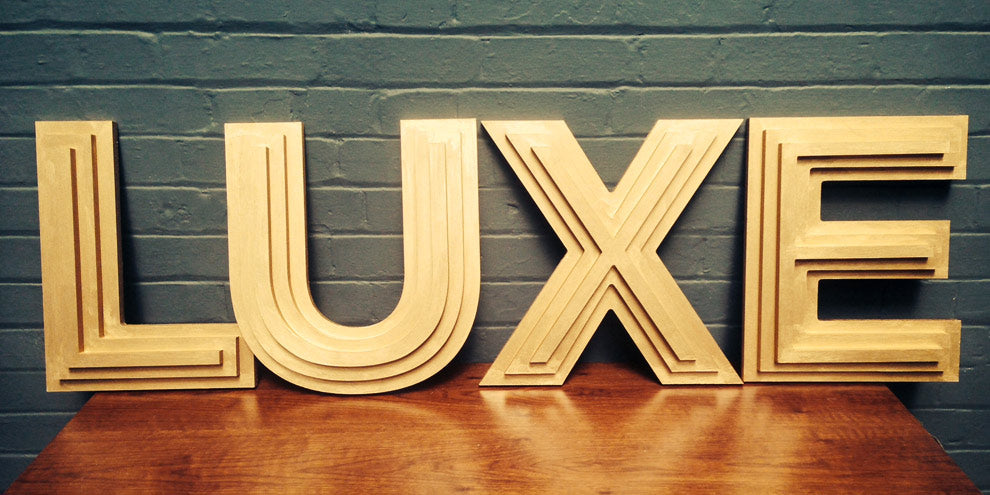 Art Deco Gold Letters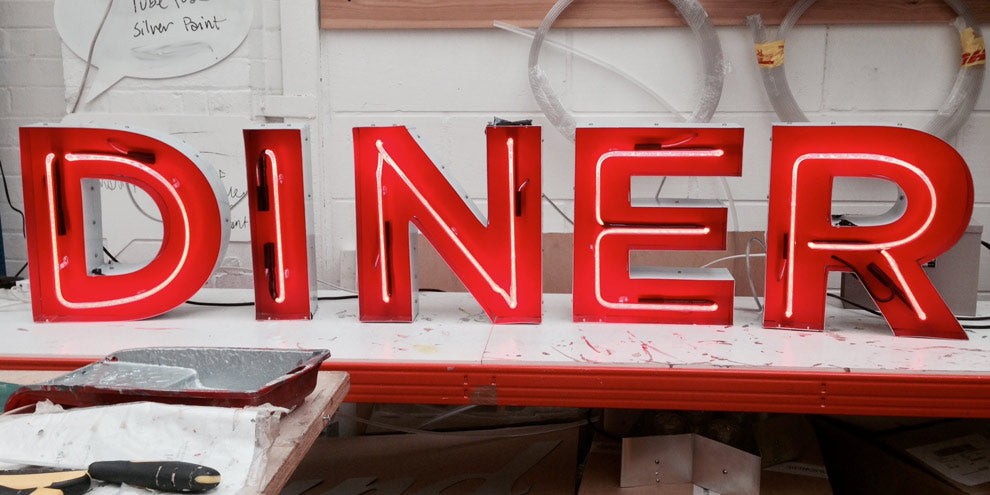 Neon Diner Sign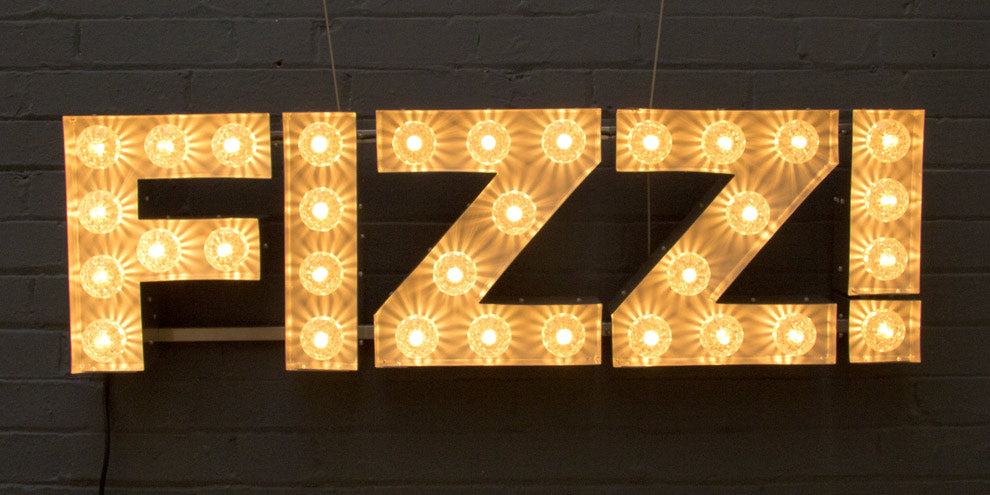 Fizz!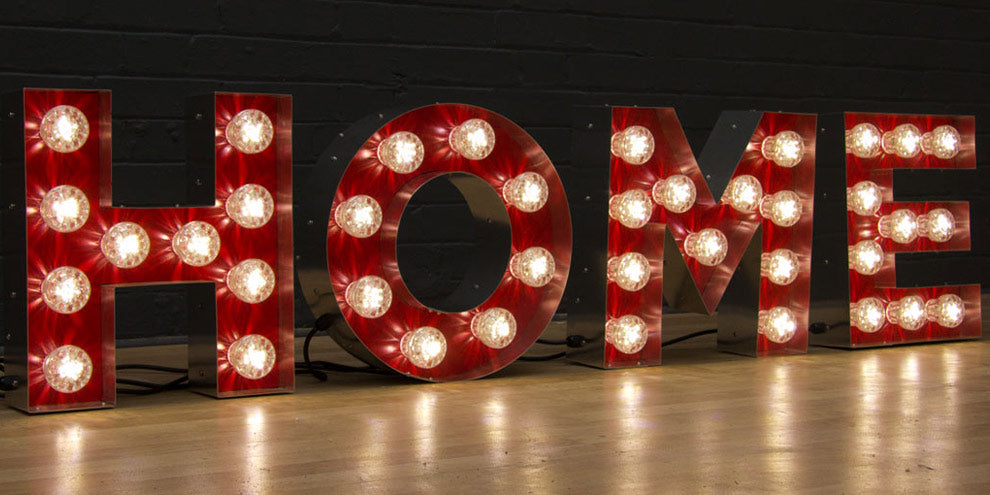 HOME marquee lights
Fullfat - Games Agency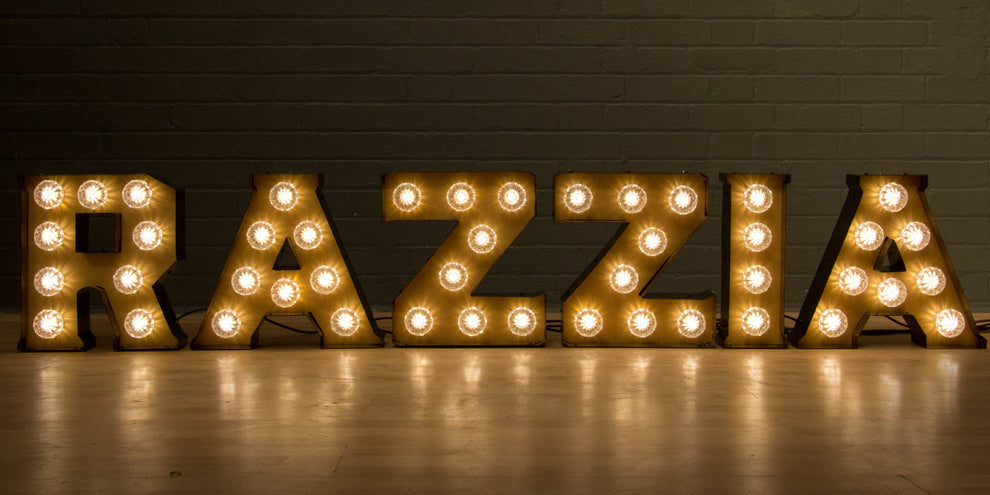 Razzia - Swiss Restaurant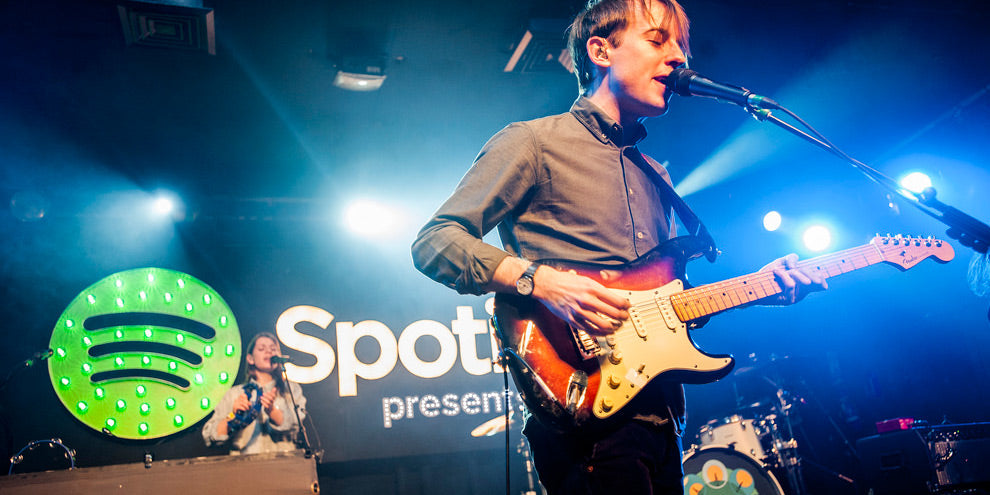 Bombay Bicycle Club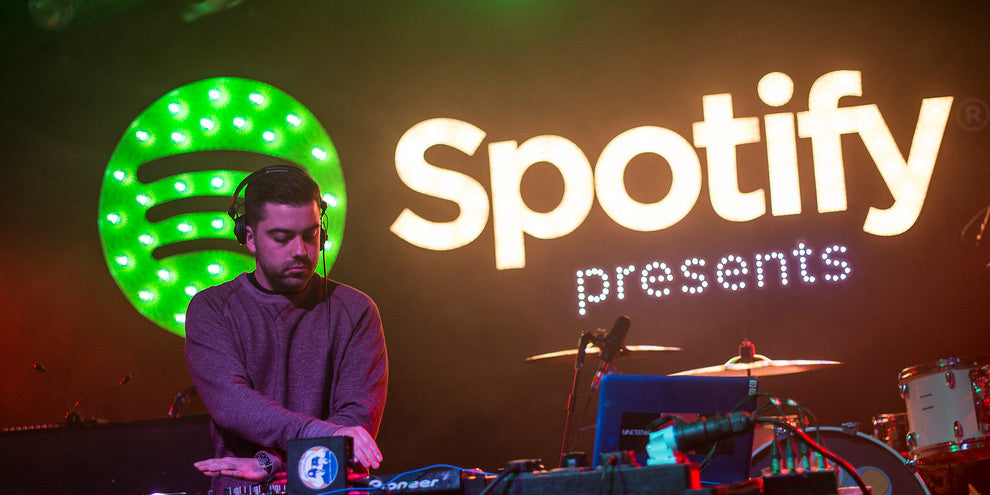 Custom Signage for Spotify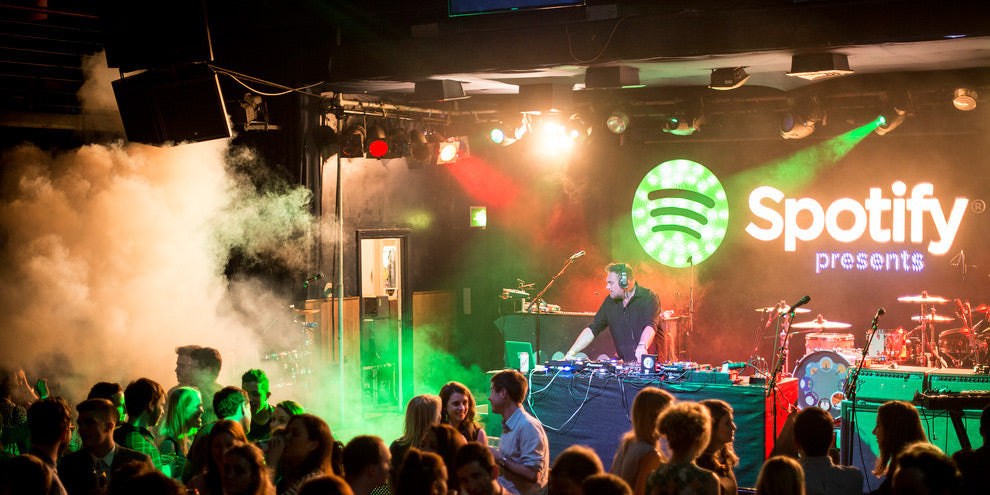 Amazing collaboration with Gorilla UK
BE... custom light up letters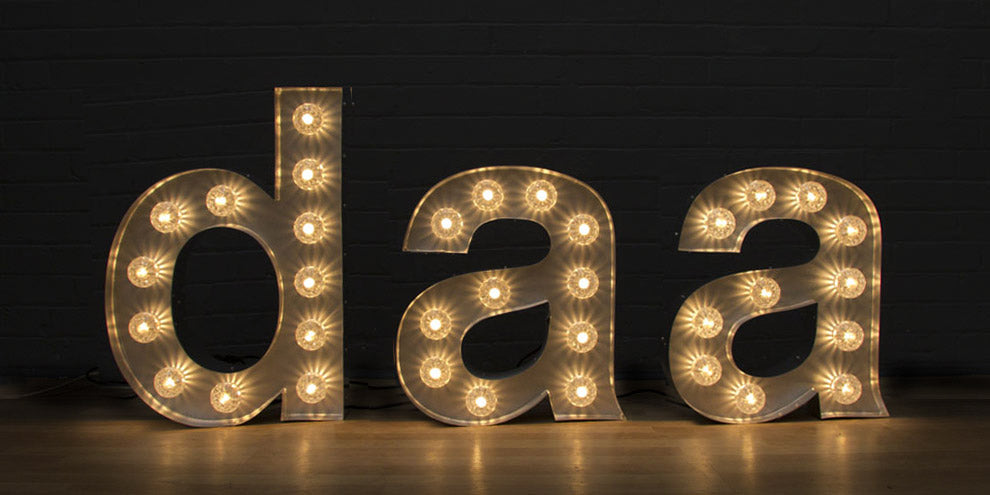 'daa' letters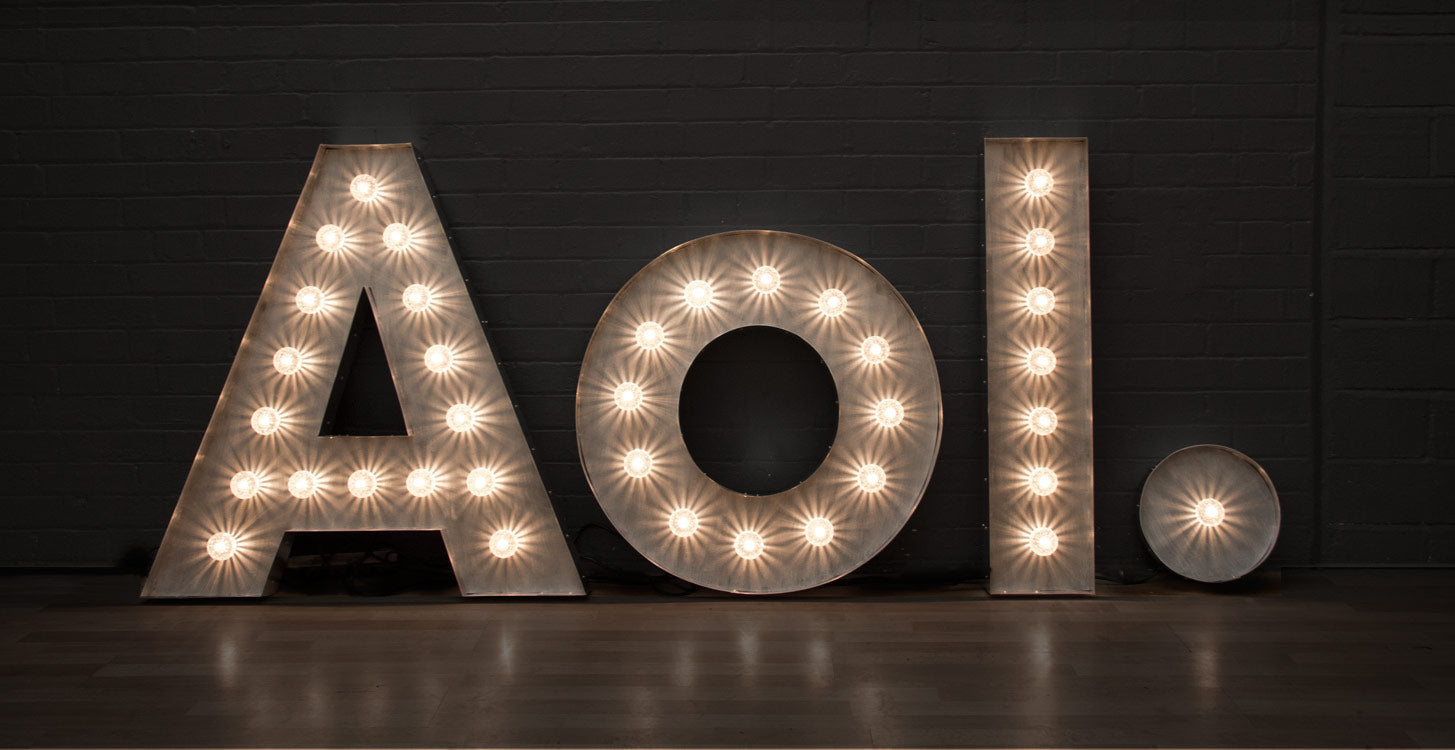 Industrial/worn Letters for AOL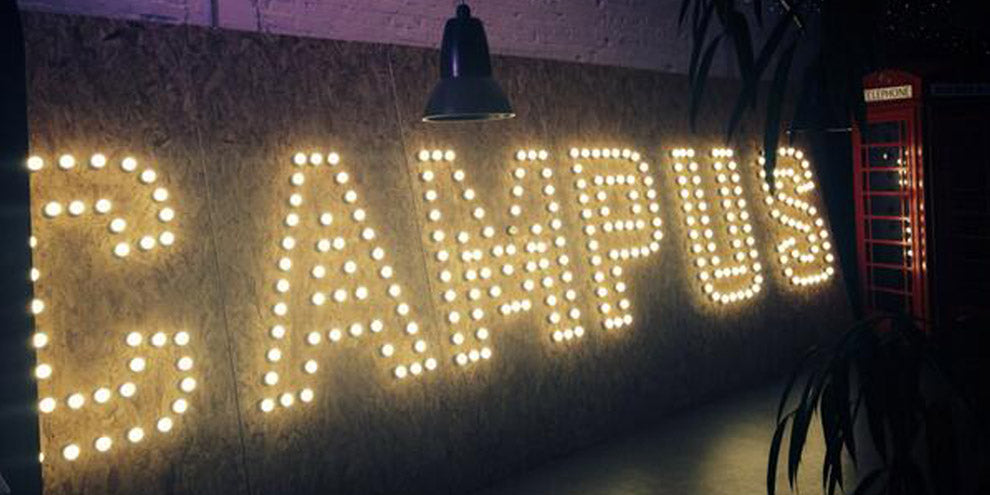 Google Campus Sign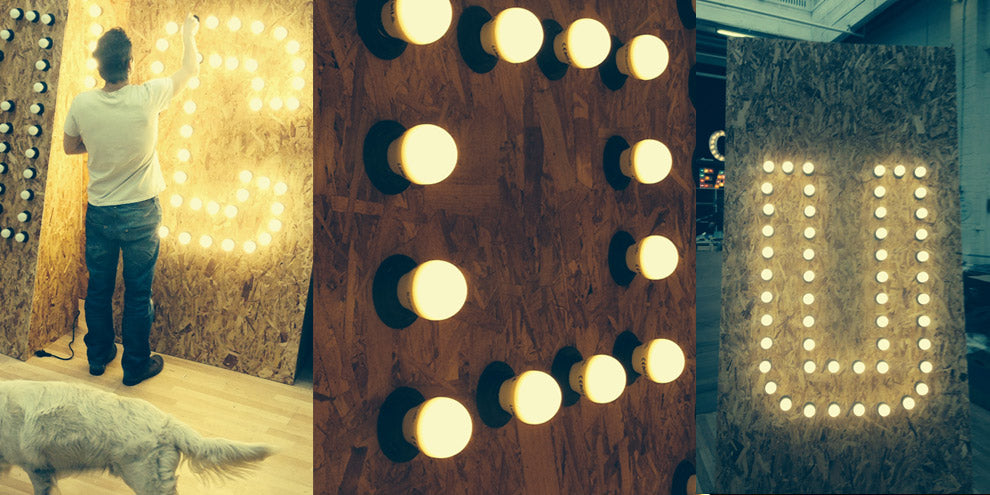 ...Over 300 lights!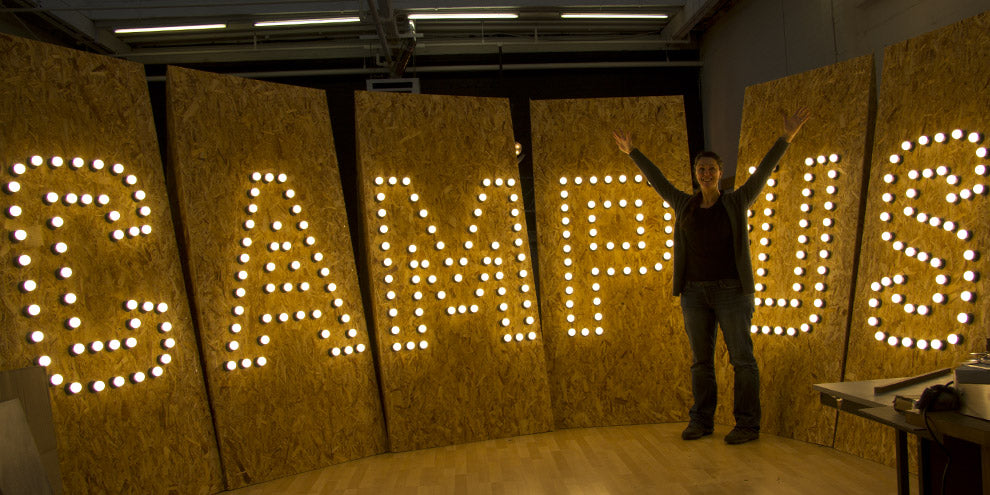 ...Over 7m Long!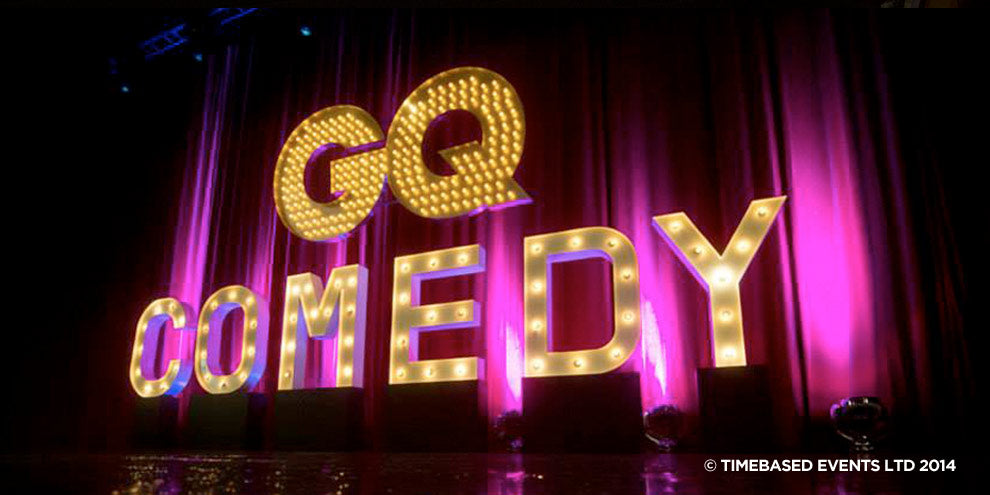 Massive illuminated letters for 'GQ'
...over 200 light bulbs!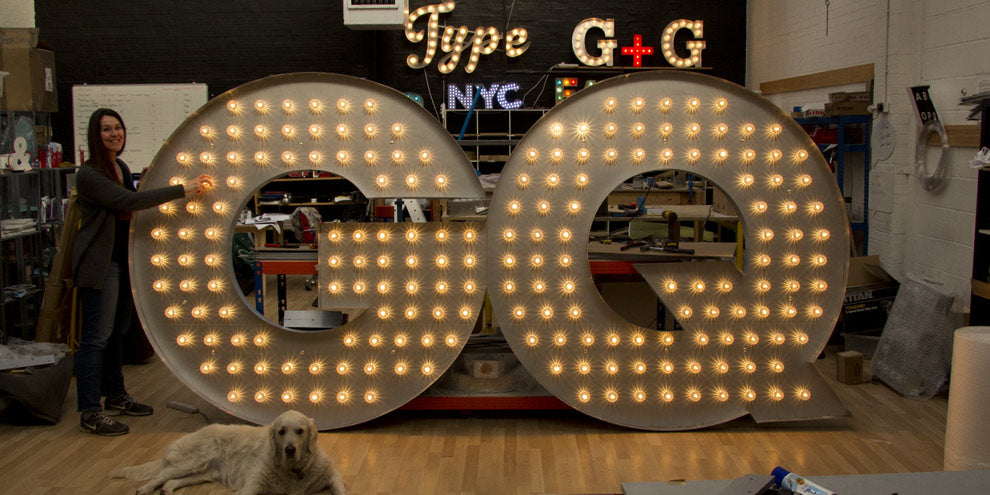 ... and over 7ft tall!
Illuminated Pub Sign 'Courthouse'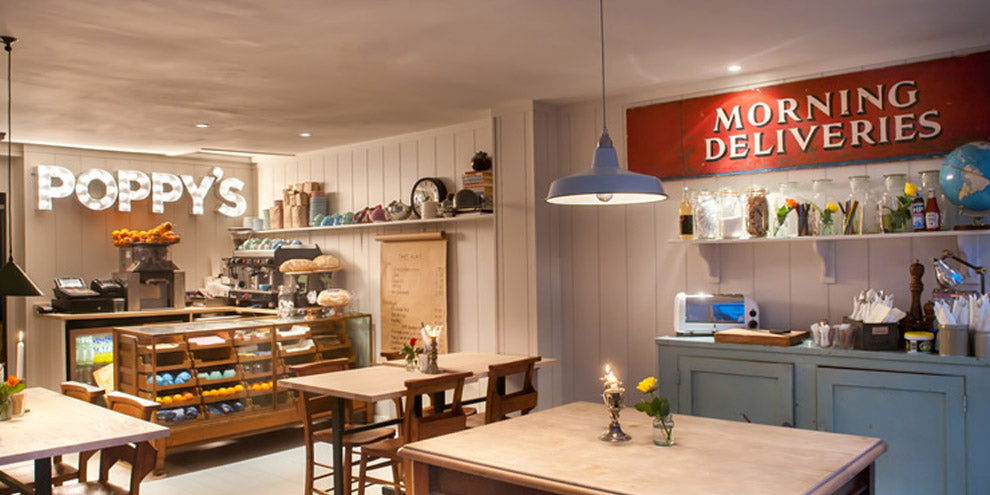 Poppy's Place Sign, Fulham
Mr & Mrs light up letters
Illuminated 'BAR' Sign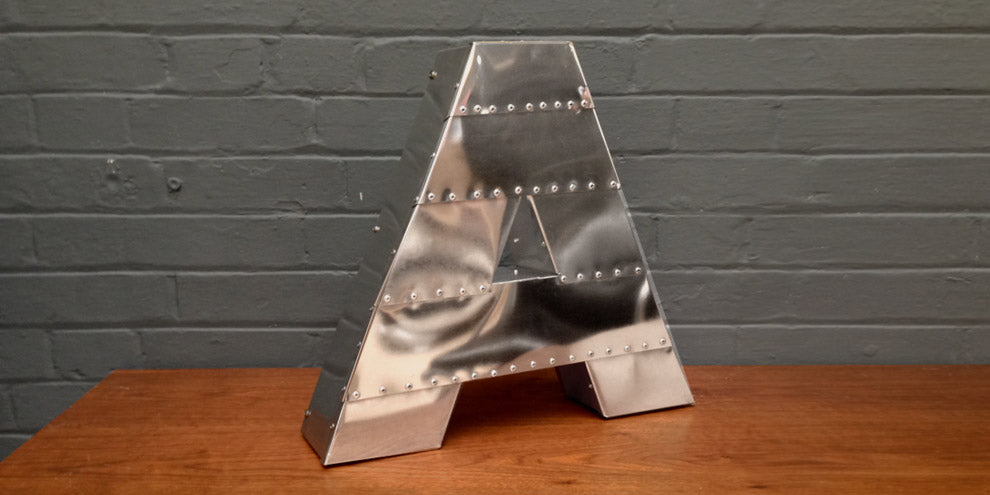 A is for... "Airstream"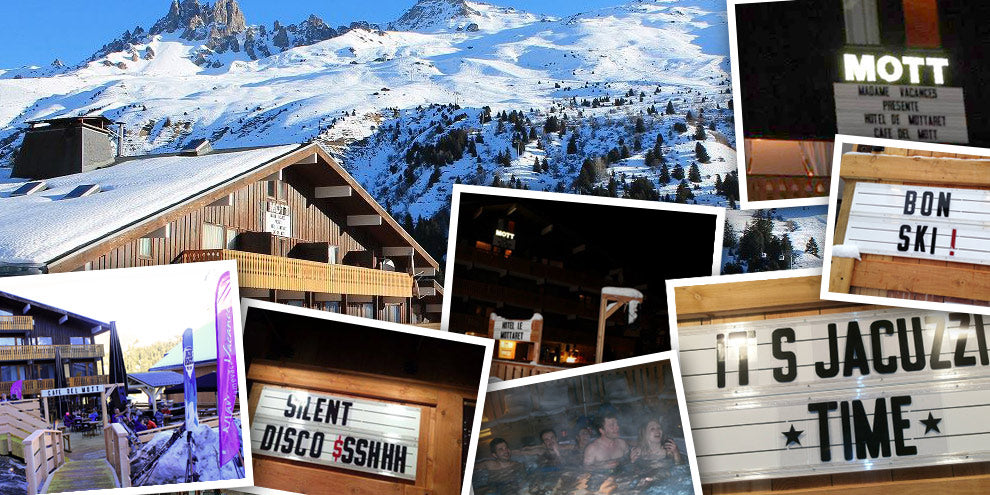 Signage for Hotel, French Alpes
PLAY sign for new London Bar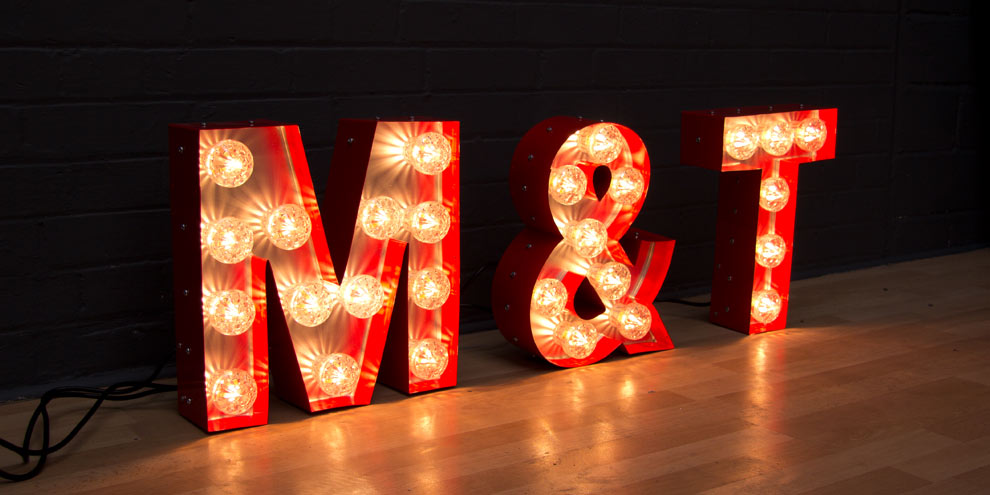 Red Marquee Letters
Illumintated 'YES' Letters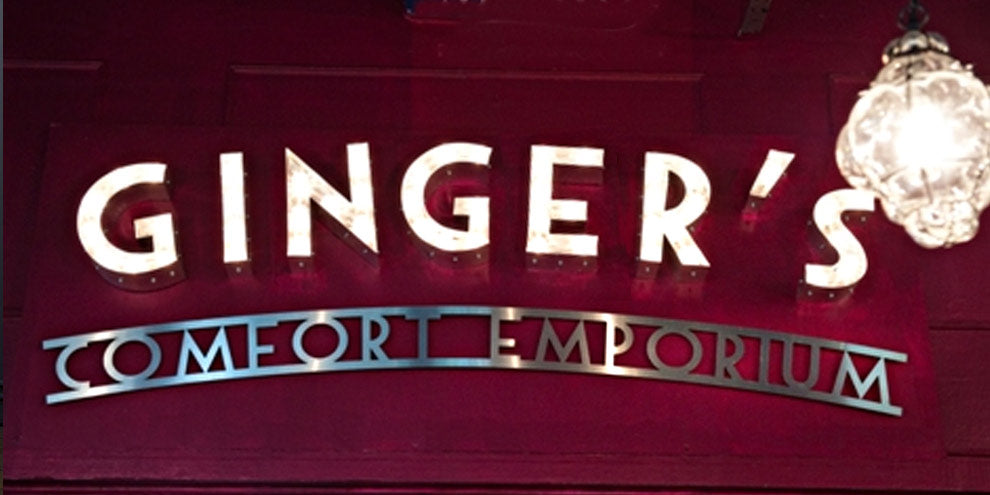 Ginger's Comfort Emporium Ice Cream Sign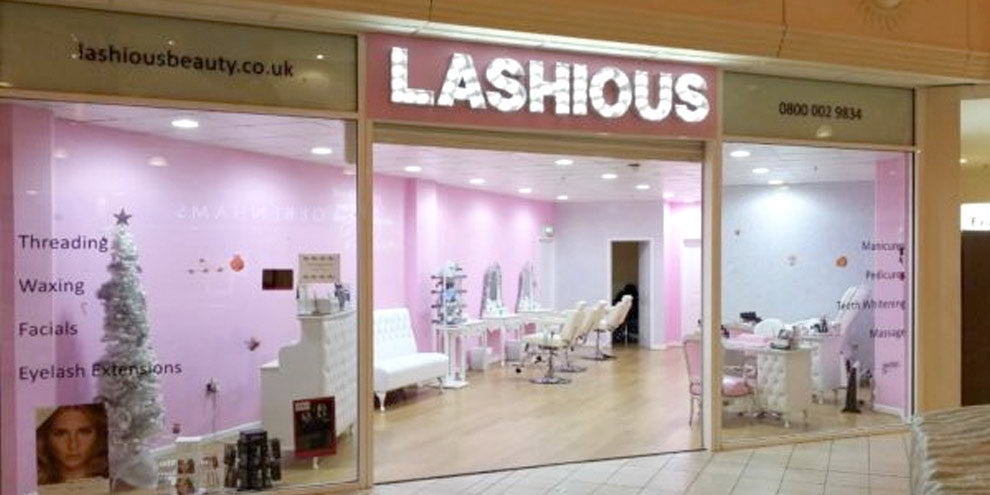 Illuminated 'LASHIOUS' beauty sign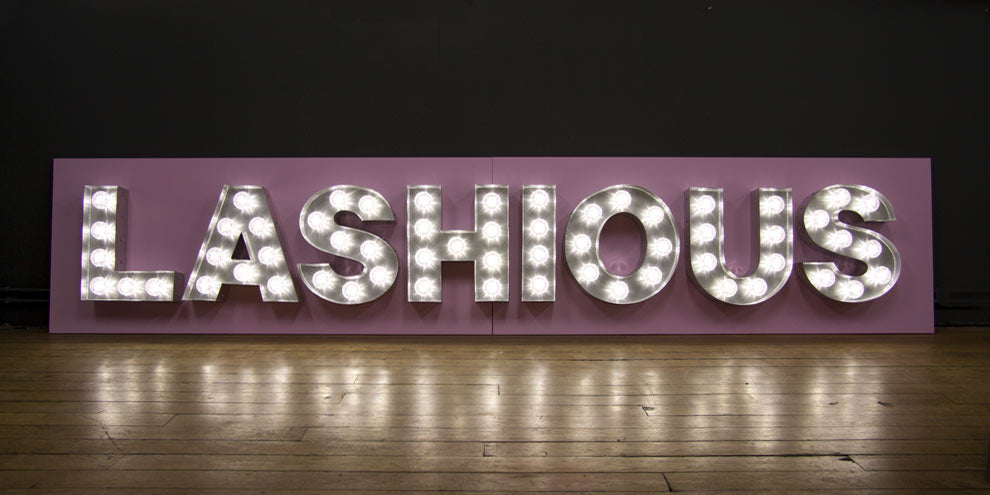 Illuminated 'LASHIOUS' beauty store sign
Illuminated Anchor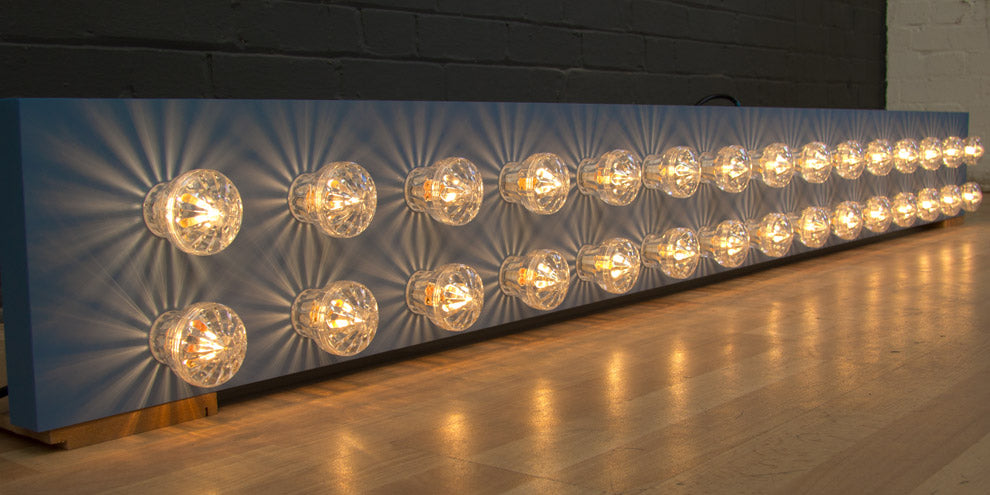 Strip of Fairground Lights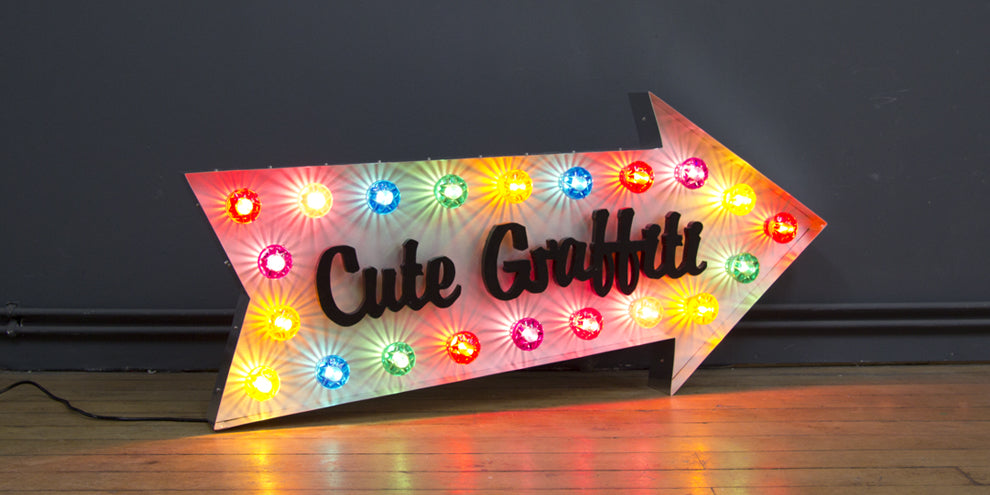 Large Fairground Arrow with Client Logo
Custom Pink Illuminated Arrow
Chasing Effects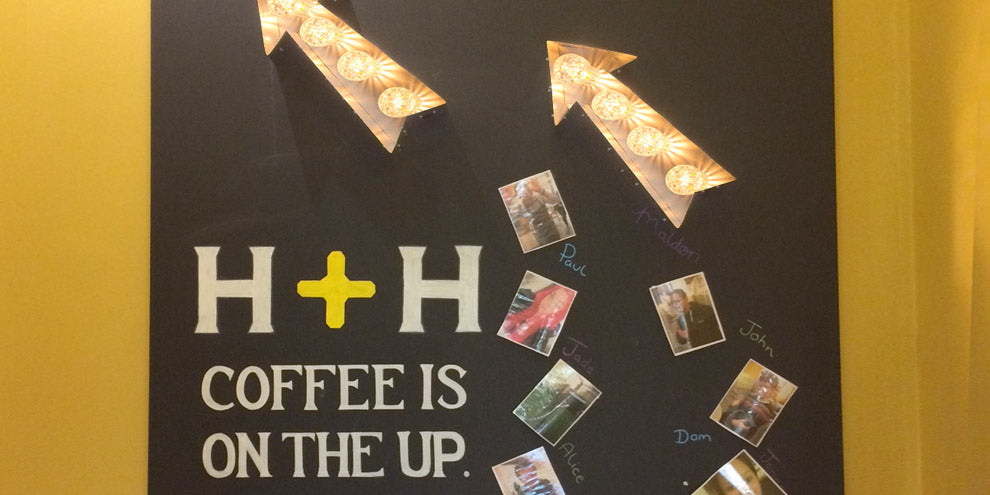 Arrows for Harris + Hoole
Light up chevron for Redington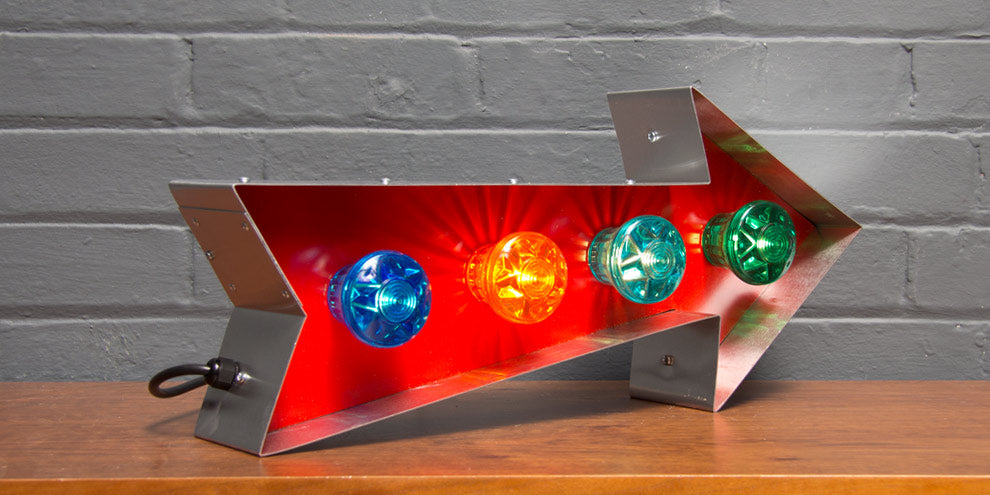 Arrow with red inside
Light Up Question Mark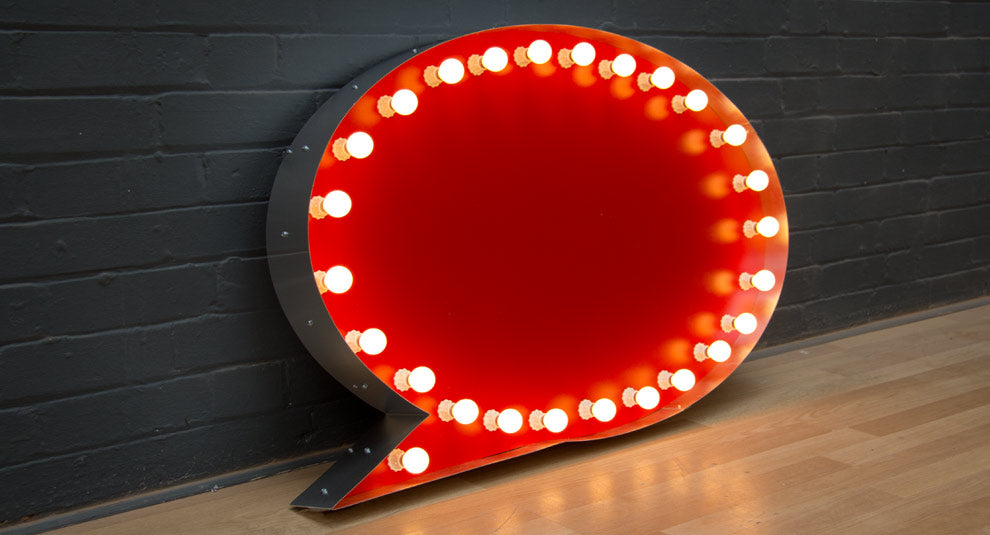 Light Up Speech Bubble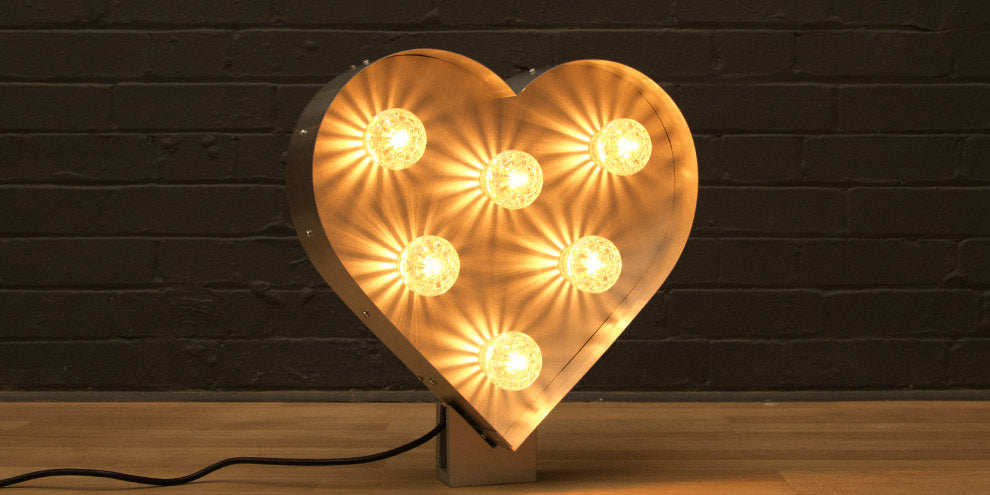 Light Up Heart with stand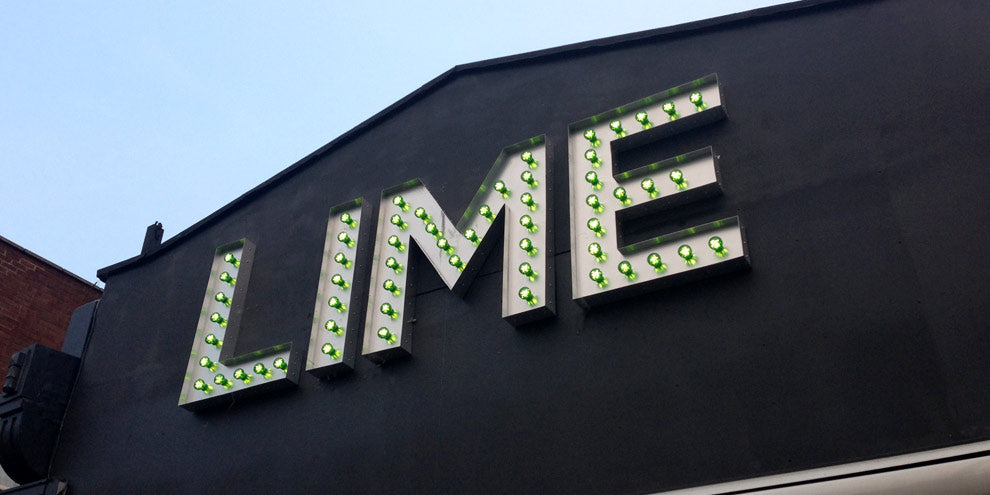 Lime Bar - Palmer's Green, North London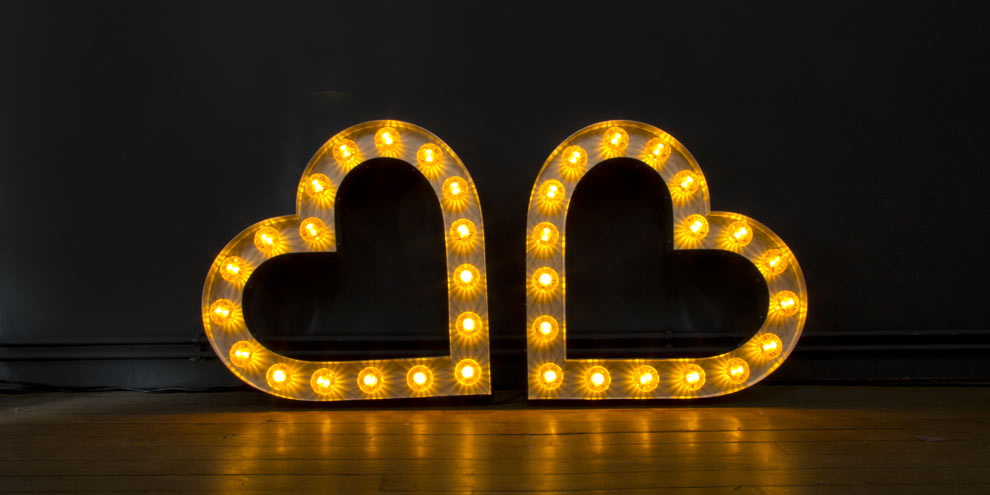 Fairground Heart Lights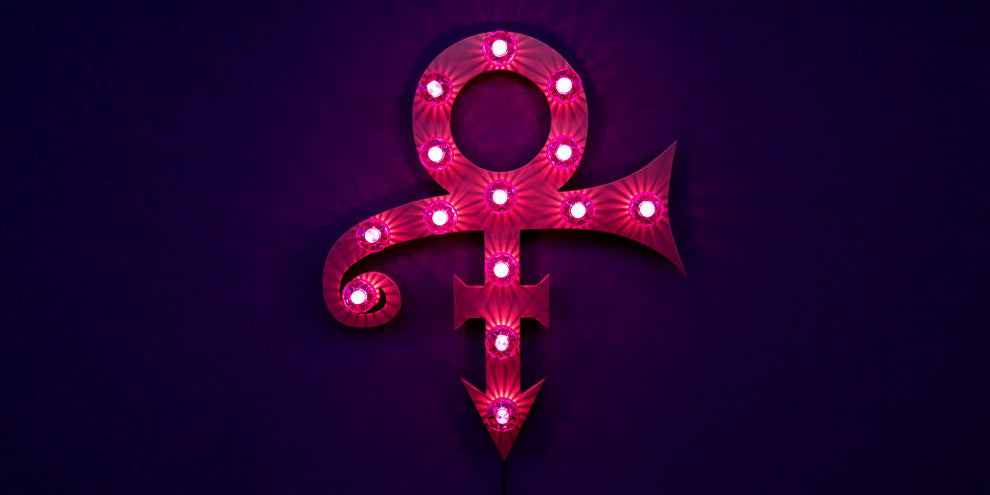 Prince Symbol Light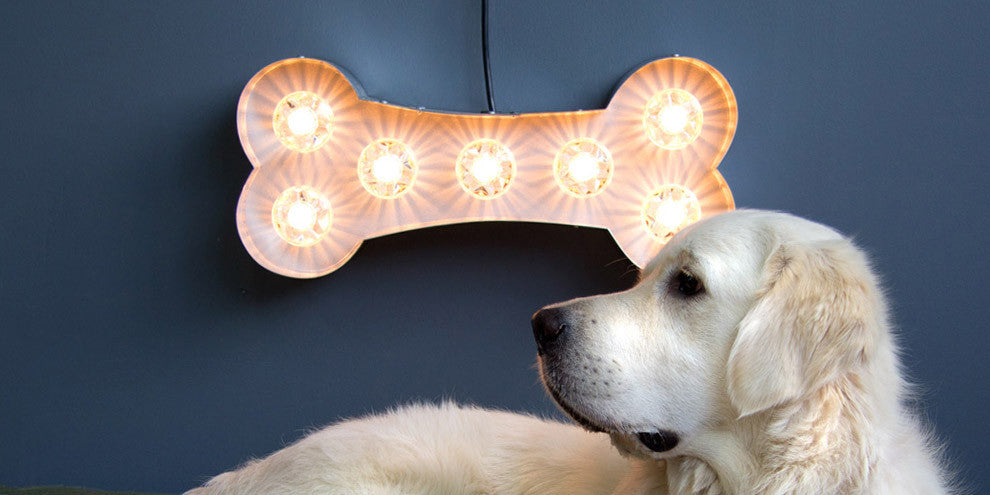 Dog Bone Lamp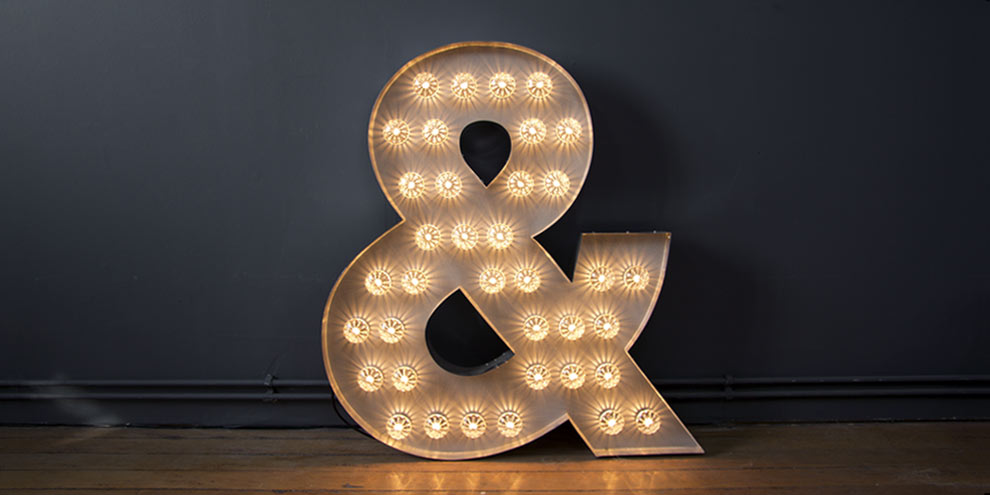 Large 4ft Illuminated Ampersand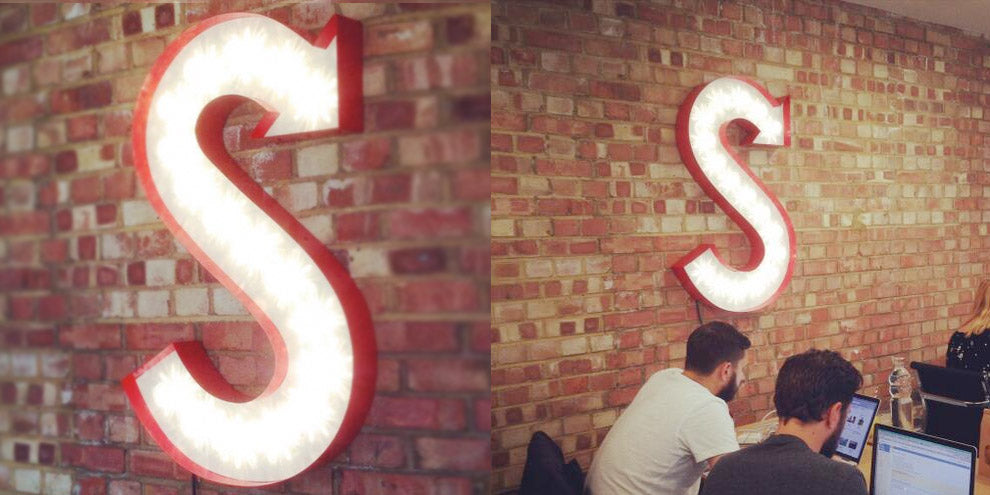 'S' for Steer's new office
light up hashtag
Huge 7ft tall Illuminated Letter 'P'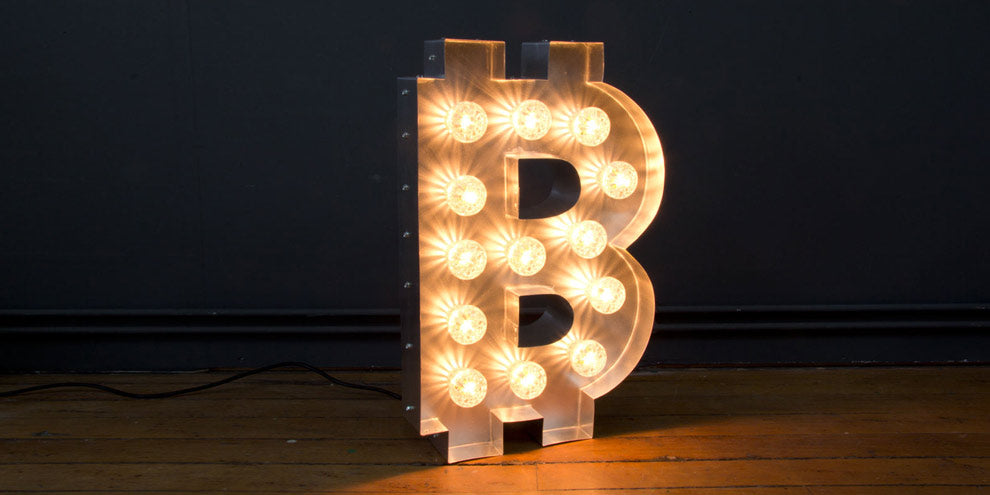 Illuminated Bitcoin Logo
10 Reasons to choose us…
Each letter is made by hand in our London workshop so the craftsmanship is top notch and closely monitored

Every letter is hand crafted so you're receiving something totally unique, made just for you!

All letters are thoroughly tested for your safety and piece of mind

Your new illuminated piece of art is exclusively made, designed and distributed by Goodwin & Goodwin

We use friendly water based paints

We're the largest manufacturer of bulb letters in Europe!

We ship worldwide so you won't miss out just because you don't live in the UK

Our job doesn't finish when you buy from us, we also offer a premium aftercare service
Lucky Se7en Streetwear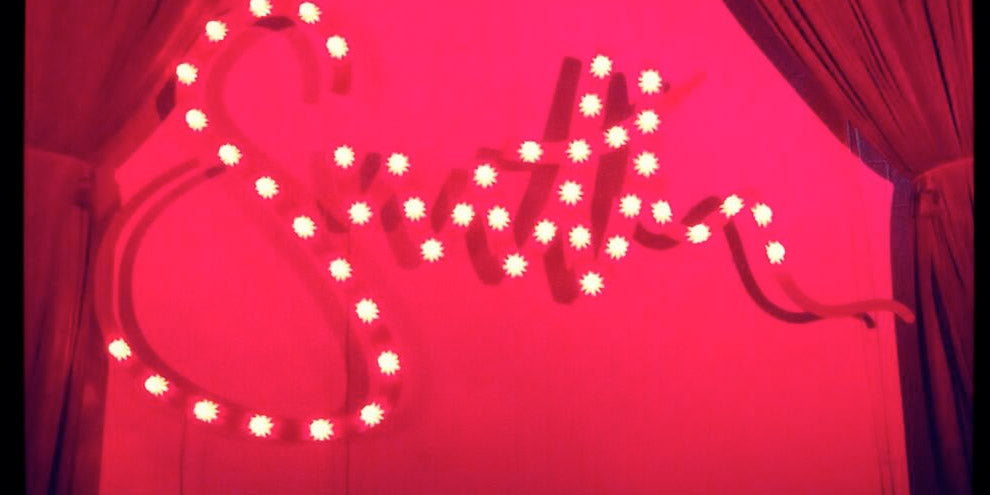 Mr & Mrs Smith - Boutique Hotels
Mr & Mrs Smith - Boutique Hotels
AMP marquee letters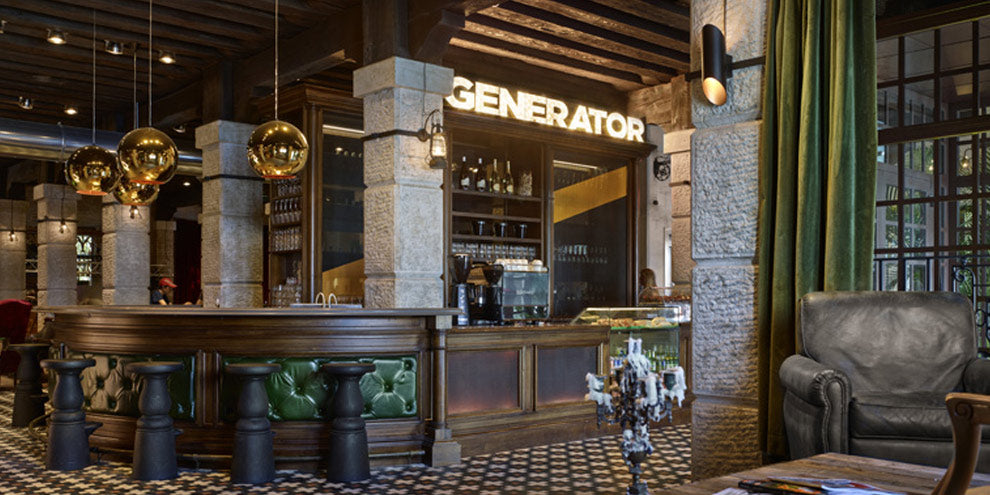 Generator Hotel, Venice Italy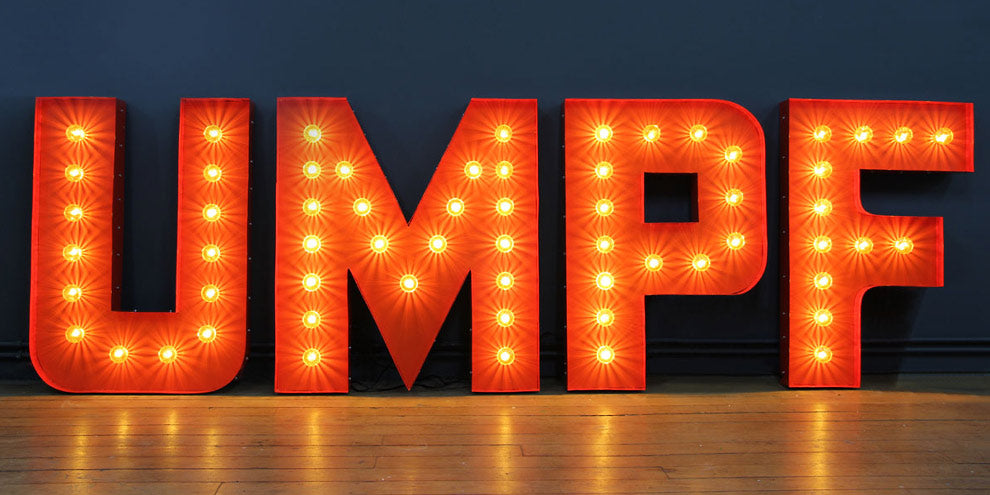 UMPF - PR Agency, Leeds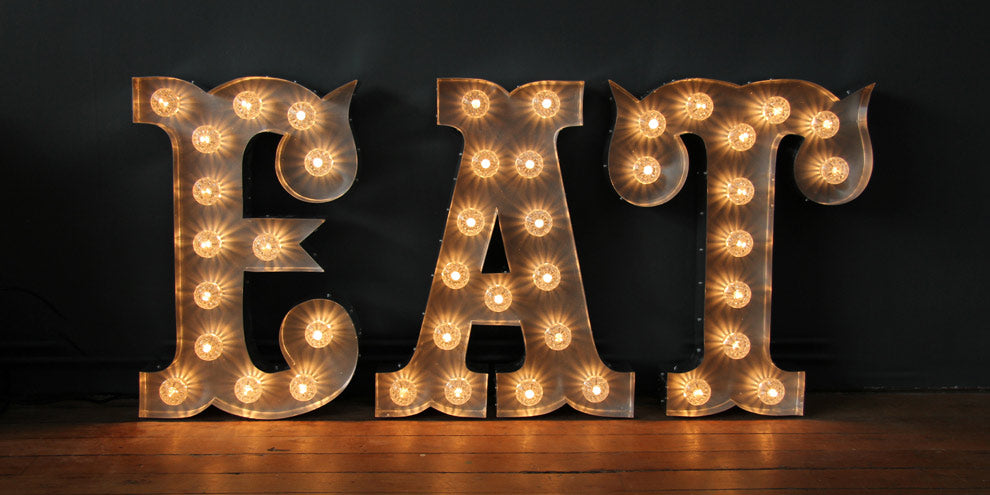 Vintage Circus Style Font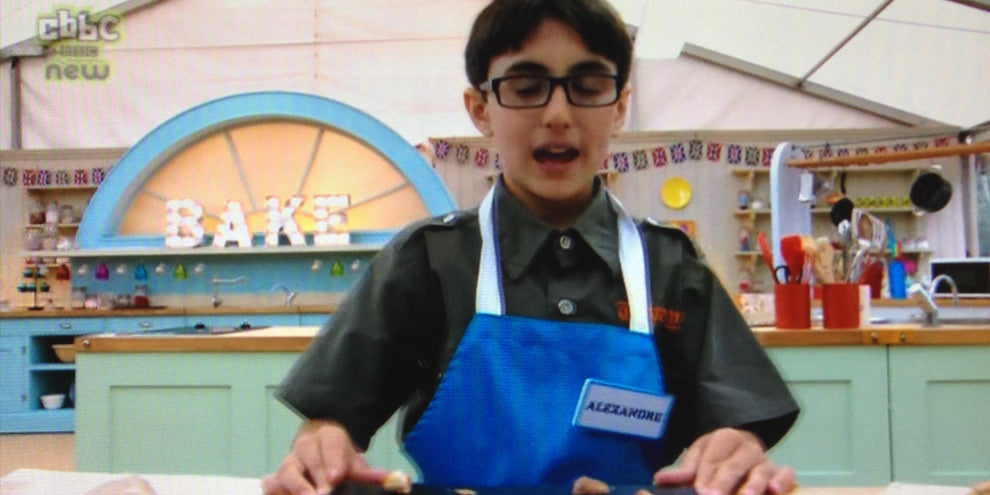 Bake sign for BBC's 'Junior Bake Off'
Custom Marquee Letters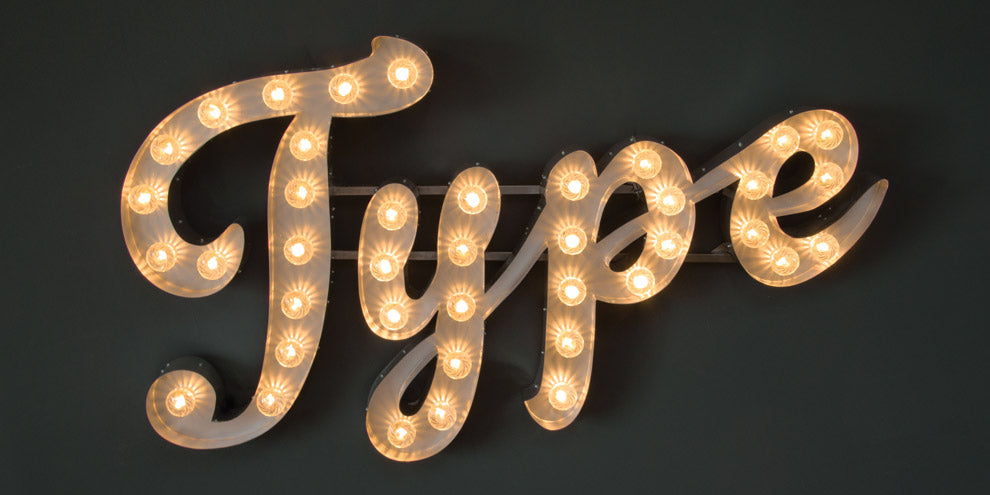 Script font with track bars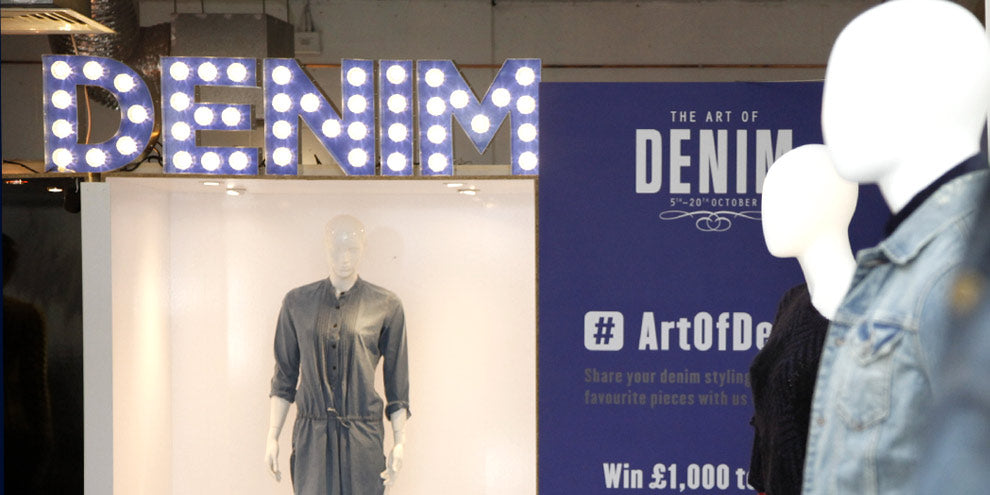 The Art of Denim - retail signage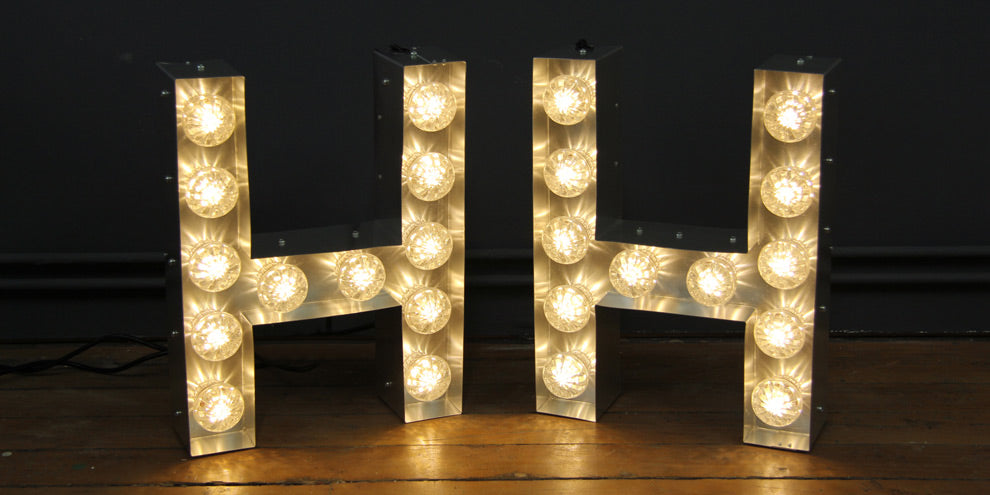 Bespoke signage
20th anniversary for QVC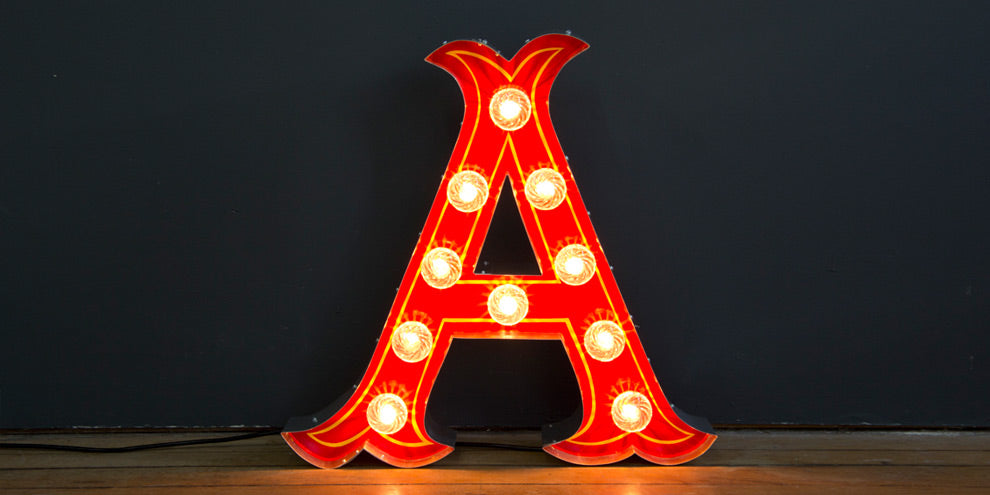 Vintage Circus Letter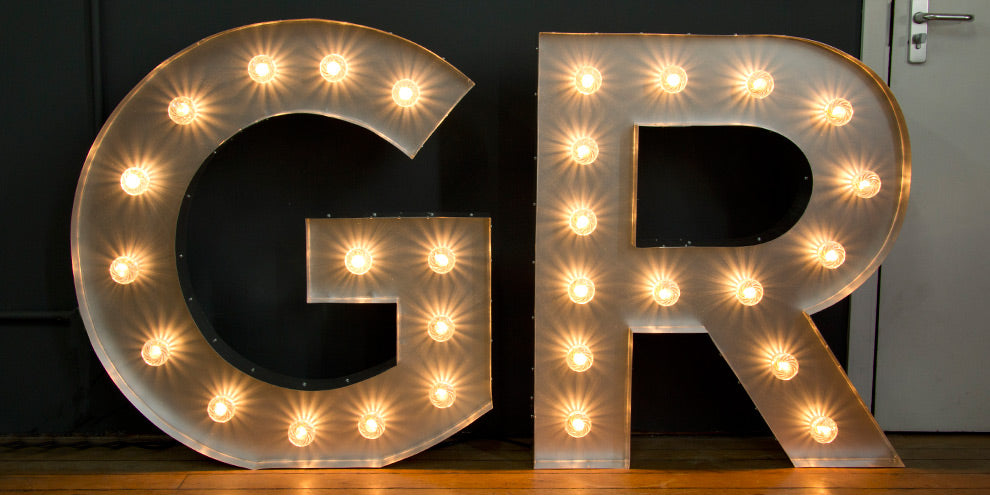 Wedding Bulb Letters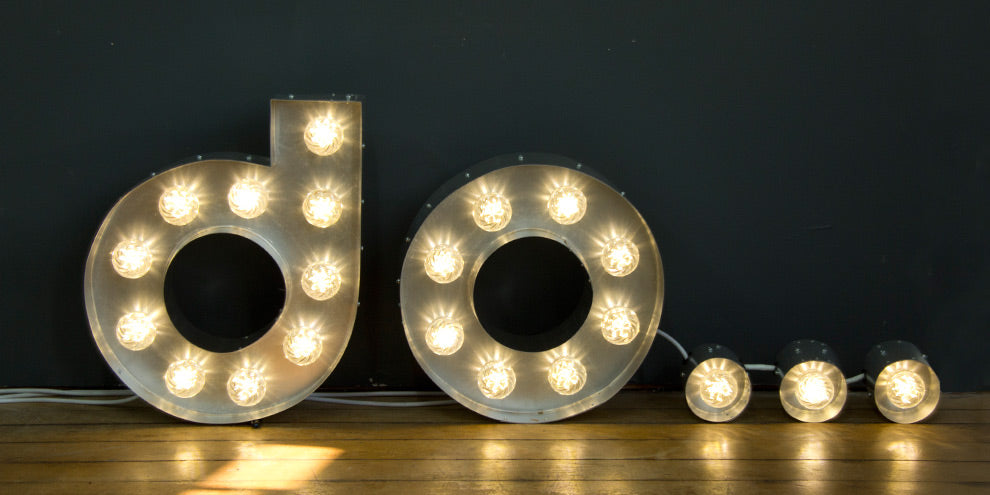 Design Agency Signage
Vauxhall VX1 in custom cabinet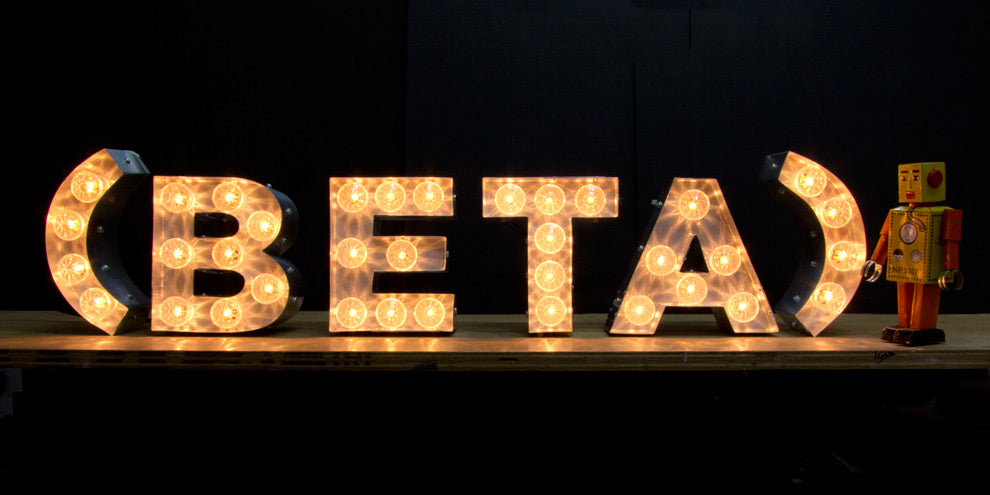 One of our smallest signs (only 25cm tall!)
Department store in Holland.
'BAKE' for BBC's Junior British Bake Off
'YE$' Vintage Fashion Shop Display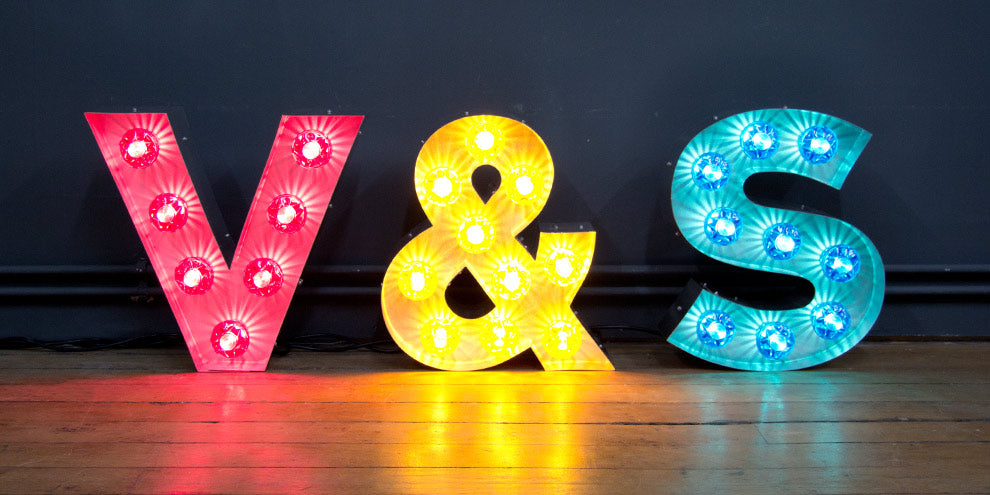 Fairground Light Letters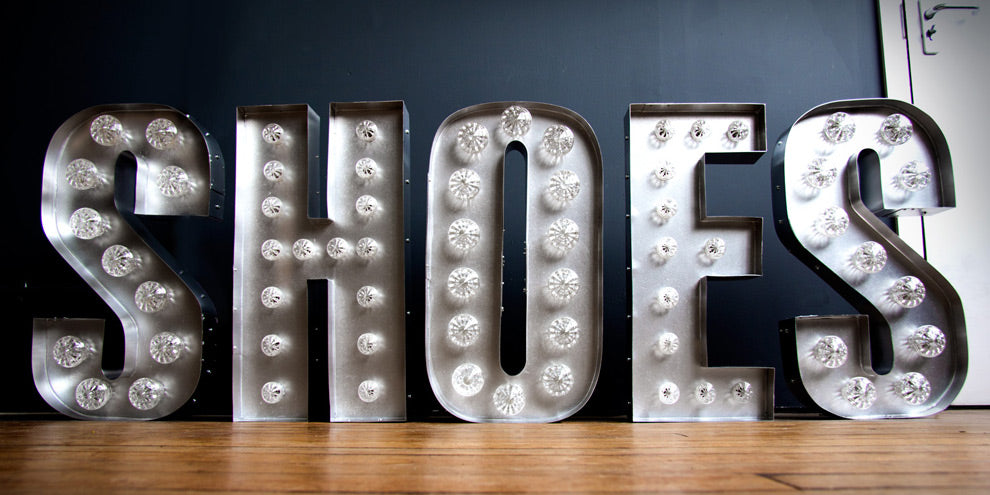 'SHOES' for retail display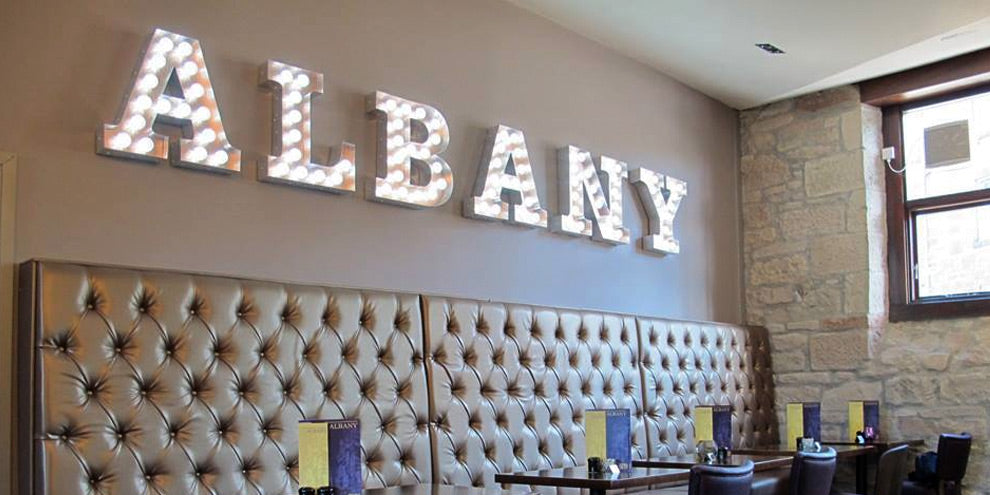 Edinburgh Hotel Signage in block serif font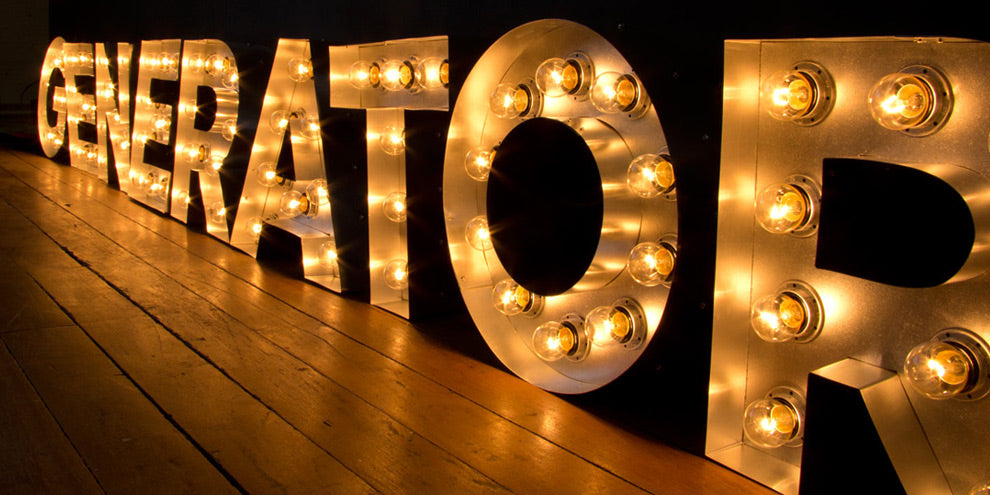 Hotel in Venice, Italy. With clear bulbs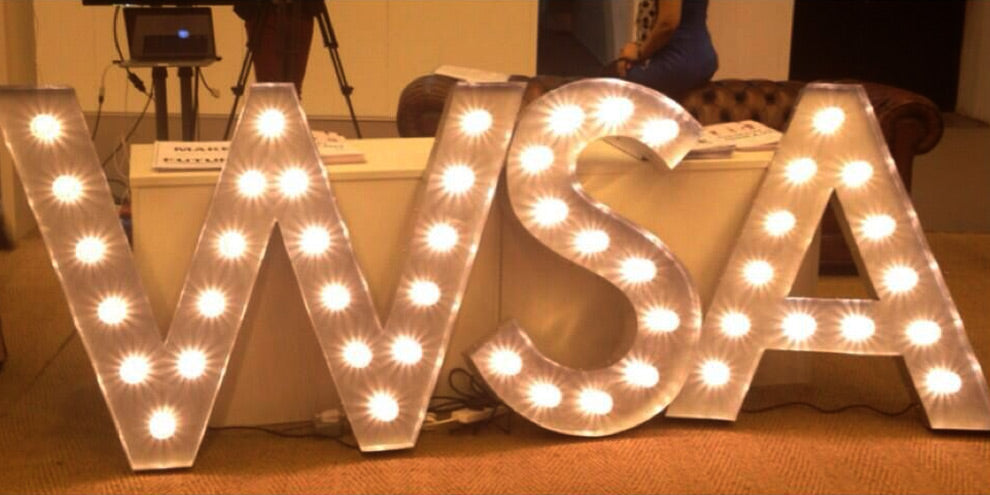 Winchester School of Art Sign Custom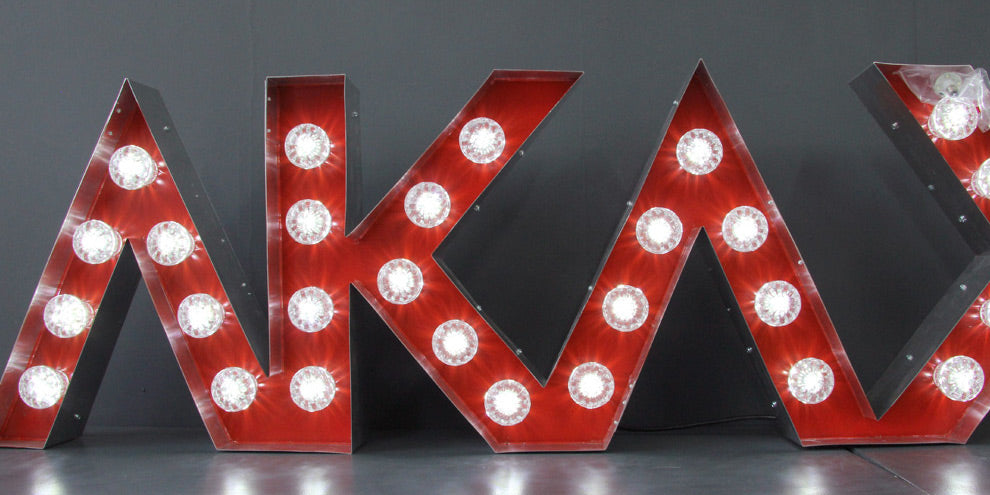 Marketing Agency sign using client's logo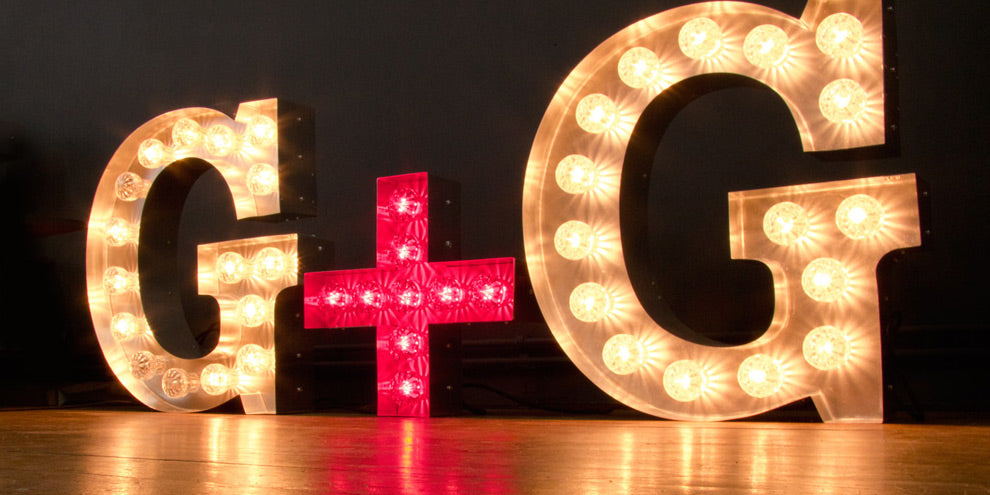 Our G+G logo in lights! Custom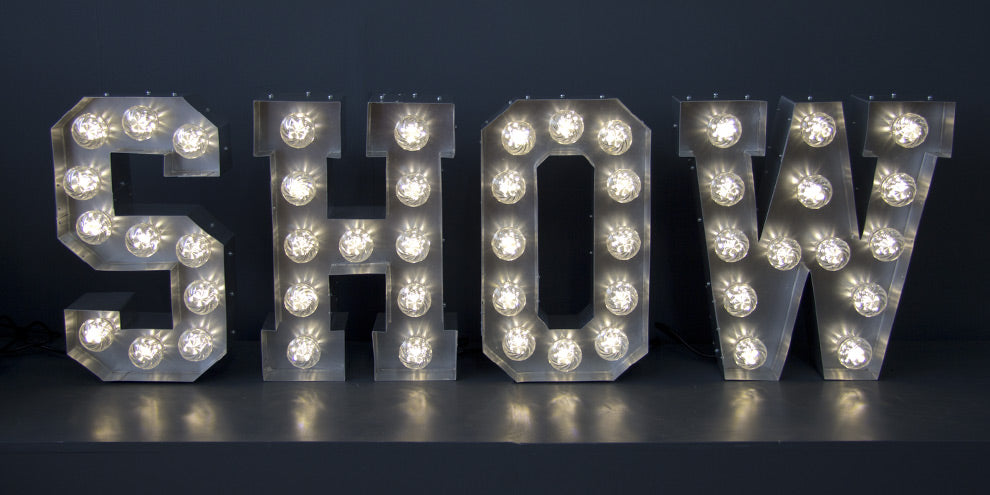 'SHOW' for Zizzi Pizza Restaurant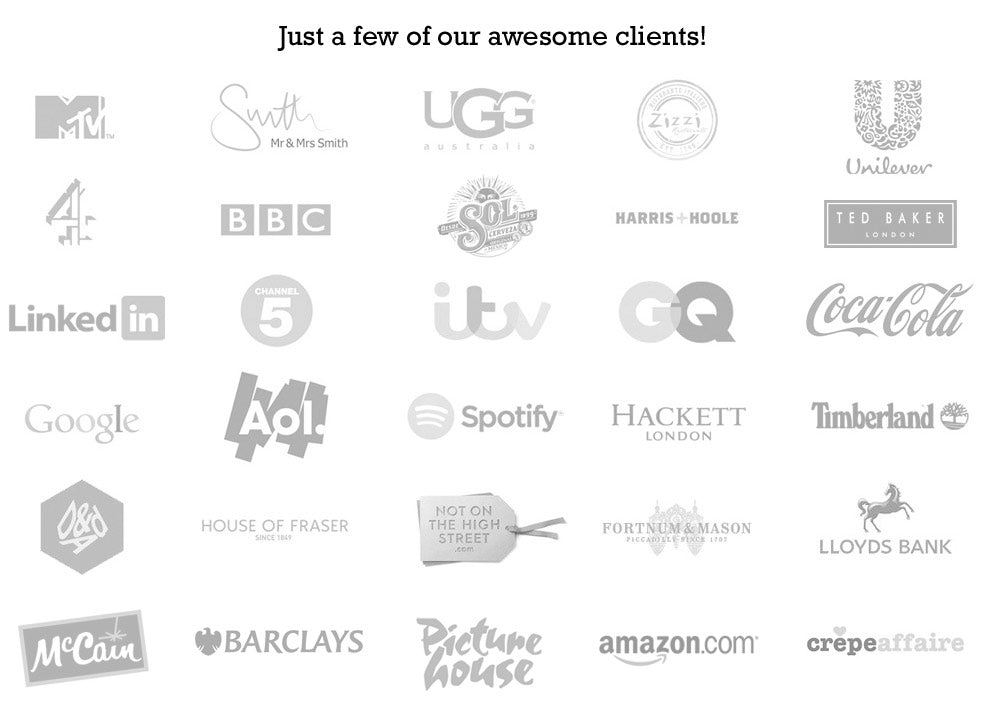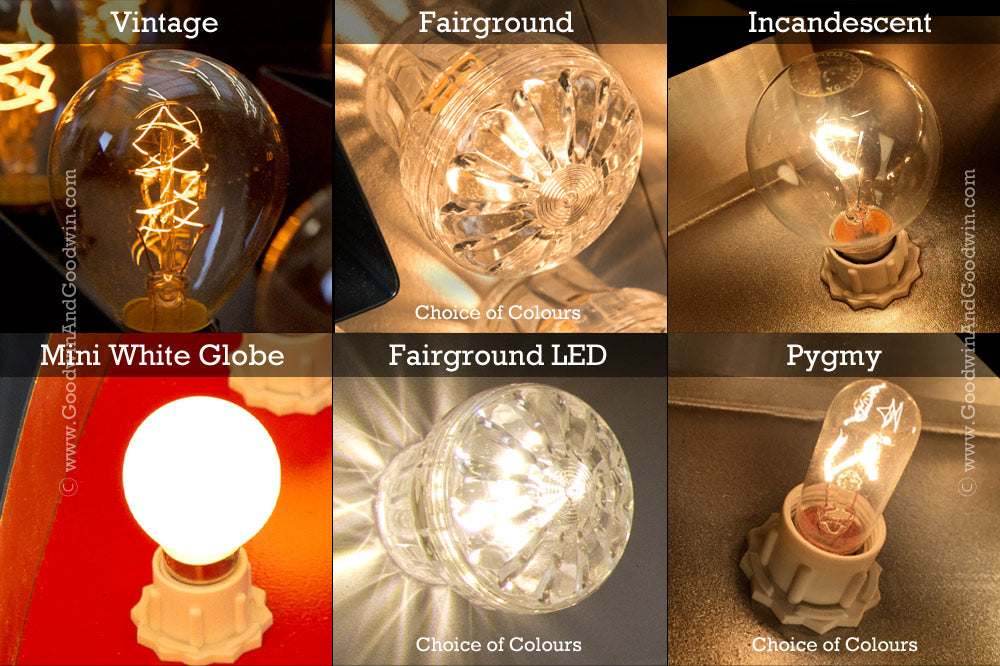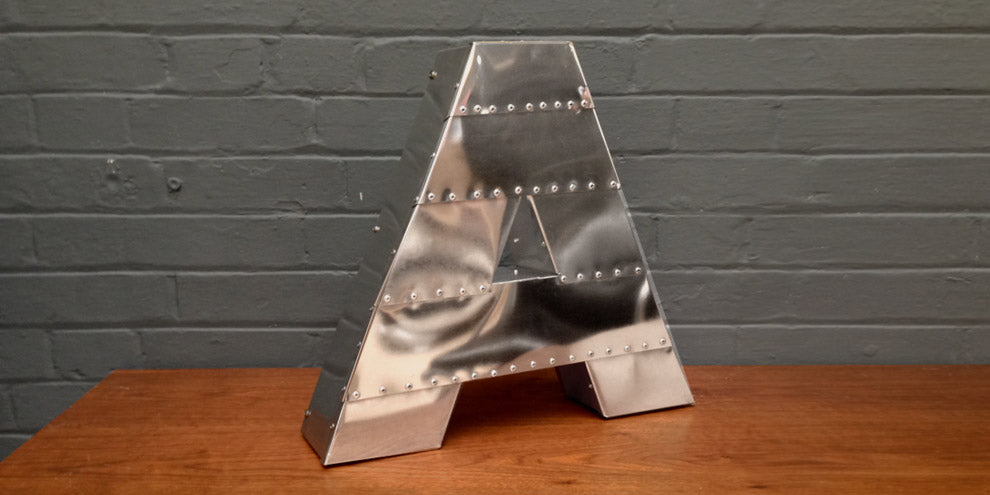 Airstream Style riveted letters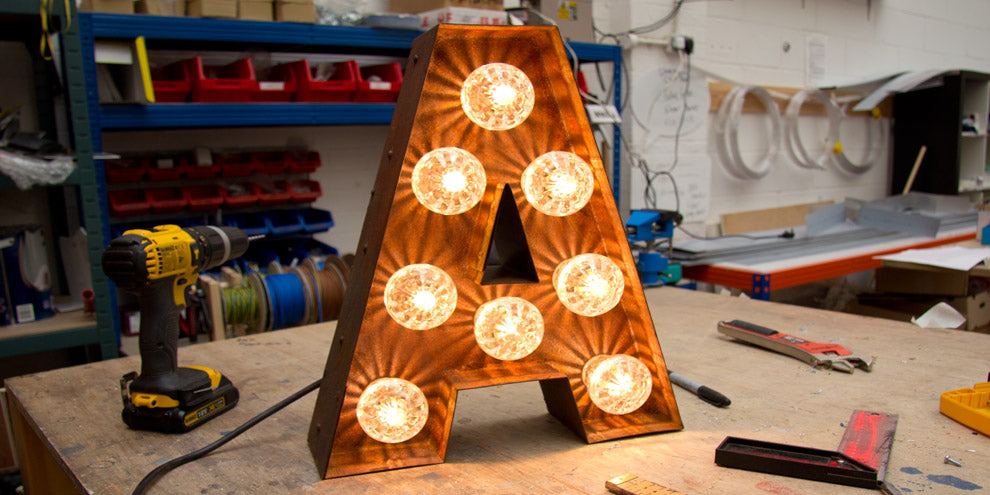 Rust Light Up letter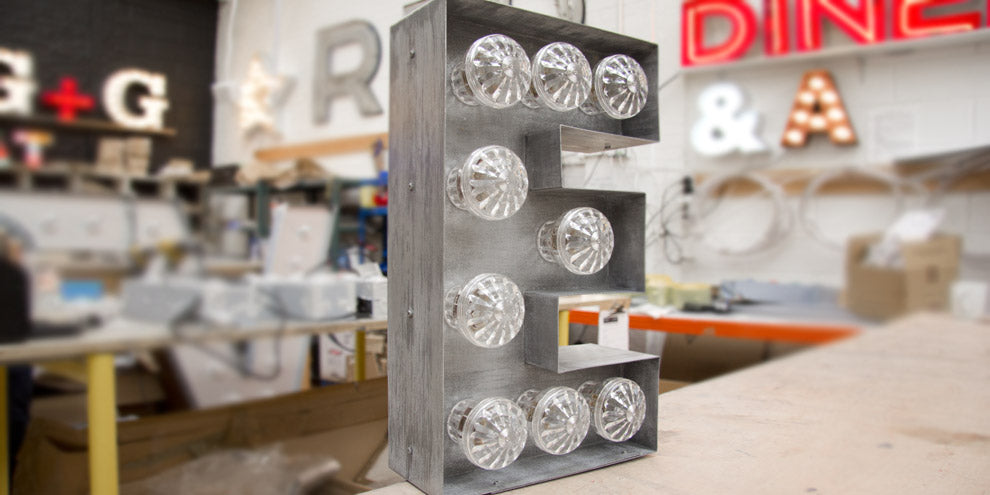 Silver Distressed Finish Industrial Letter
Matt Black with Vintage Bulbs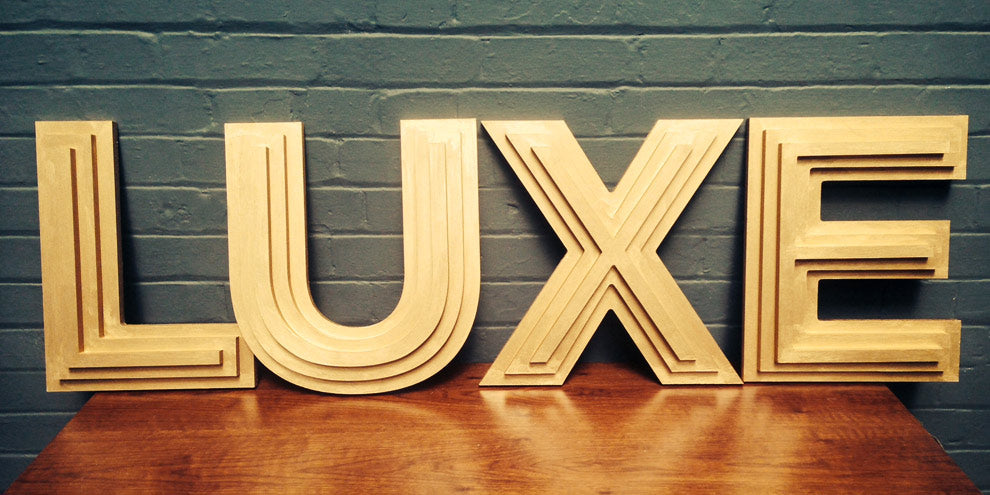 Art Deco Gold Letters